Please note: As an Amazon Associate I earn from qualifying purchases. I also work with other affiliate partners and may be compensated from the links below. Details here.
January 4, 2019
Canon EOS Rebel T6i in 2019: Budget-Friendly DSLR for Beginners (Review)
---
Welcome to my Canon Rebel T6i review! (2019 Update)
---
If you are a Canon fan looking for a good budget-friendly DSLR under $600, then you might want to check out Rebel T6i.
(Also known as Canon EOS 750D outside the North America).
You might be wondering:
What's so great about this camera besides its price?

Is T6i worth buying in 2019?
Without a doubt, this DSLR would make a lovely purchase especially if you're a beginner photographer.
Why is that so? 
Well, this baby has a lot of advantages:
24 MP sensor,

fast autofocus,

articulated touch screen,

the presence of Wi-Fi and NFC,
… just to name a few.
In other words, buying a Rebel T6i would be very good investment in your future as a photographer.
==> Check exact price on Amazon.

---
Canon EOS T6i (750D) Video Review and Samples
---
Let's warm up with a video review. Jim was trying to provide one for the average consumer, so it won't sound too "tech-y" and I am sure you'll enjoy it.
---
Quick Specs:
Camera type: Compact SLR camera
Camera weight: 555 g
How many pixels: 24 MP
Sensor size: APS-C (22.3 x 14.9 mm)
ISO: Auto, 100-12800 (expandable to 25600)
LCD Screen: Fully articulated
Touchscreen: Yes
Environmentally sealed: No
---
What you might like about it:
awesome work in Auto mode

fully articulated and responsive touch screen

19-point phase autofocus (better than before) 

continuous shooting up to 5 fps

large buffer for JPG photos

great image quality at high ISO units

additional Scene modes and creative filters

video shooting with smooth and fast autofocus

remote control available
---
What you might not like about it:
small buffer when shooting in RAW

no HDR and interval shooting mode 

not very well optimized Wi-Fi power consumption
---
The Technical Aspects of Canon EOS T6i (750D) 
---

---
Here's the thing:
If we look at the previous Canon models like Canon EOS Rebel T2i (EOS 550D) up to Rebel T5i (EOS 700D), we'll see that there weren't any serious innovations.
The cameras kept inheriting the same type of sensor and other similar features.
But finally, Canon followers saw an upgrade with the entry level SLR camera EOS Rebel T6i (EOS 750D).
As usual, the Canon EOS xx0D display screen is very comfortable.
An awesome fully articulated 3″ touch screen with a resolution of 1.04 million points was left unchanged, it is just as convenient as its competitor – the Nikon D5500.
For manual focus and input settings on the fly, this is a valuable quality.
Viewing photos on such a screen is a total pleasure, and, in our opinion, this articulated screen is more convenient than the one we saw in Nikon D750 full-frame SLR.
Speaking of:
The ability to change the position of the display is excellent when you shoot subjects that are much lower or higher than your eyes (flowers in a flowerbed, balloons in the sky, artists on the stage)…
… Or when sunlight interferes with viewing image details.
The display brightness is adjustable, and its stain-resistant coating makes it easy to shoot under extreme conditions (or when there are children, dogs, food nearby).
Overall, the T6i is pretty fast and you won't encounter any issues, really.
Canon decided to raise up the resolution from 18MP to 24MP, which is neither good nor bad, as this update wasn't reflected on the quality of the images.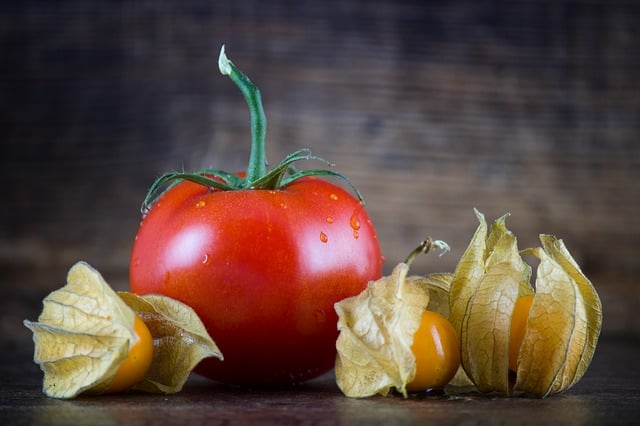 Some might not find this change in number of megapixels very important.
But they will love the color rendition.
The improvement in color rendition with artificial lighting and photo-sensitivity definitely pleases the eye.
About image quality:
Times when a good photo in the room couldn't be taken without a flash or a high-speed lens are in the past. Now you can safely take photos from ISO up to ISO 12800, without much loss in image quality.
In general, good results with high ISO, as well as convenient control through the touch screen more and more level the difference between the top full-frame cameras and their budget counterparts.
(And this trend is observed with all brands.)
The flash on the Rebel T6i can work in a command mode, and it significantly wins against Nikon's competitors.
The camera autofocus has now 19 focus points instead of 9, it became faster.
If the additional focus points are just a pleasant trifle, then the speed of autofocus and accuracy during serial shooting has increased noticeably.
The camera supports shooting at an exposure of 1/4000 to 30 seconds. When continuous shooting, it can output up to 5 frames per second in JPG and up to 8 in RAW.
This mode is useful when:
shooting fast-moving children,

reportage shooting (to avoid photos with open mouth and closed eyes),

taking group photos, and,

you

shoot important (sports) events'

moments like jumps, stunts, performances.
---
In fact:
This burst rate is enough to be considered the best budget Canon DSLR for sports photography (with proper lenses).
Li-ion battery. (Charger is included).
Like all amateur Canon SLR cameras, 750D is powered by a lithium-ion battery.
LP-E17 is installed, withstanding at least 440 cycles of recharging. The camera allows you to save energy by automatically turning off the power after a certain period (you can set its duration in the menu).
The camera can send photos for printing via Wi-Fi. Direct printing on Canon/Pixma photo printers with PictBridge is supported.
Files are stored on SD, SDHC or SDXC (UHS-I) cards up to 64 GB in size.
Canon T6i shoots in JPEG and RAW of the second version, and video shooting is in MP4 at a resolution of up to 1920×1080 pixels. 
Camera's video capabilities aren't at the level of professional video-cameras but still pretty great: 
… Full HD video shooting is possible with a frequency of up to 30 fps when using autofocus, as well as with auto or manual settings.
---
The Built-in Wi-Fi Feature
---
Canon EOS Rebel T6i, or 750D outside the Americas, is Canon's budget entry-level DSLR with NFC and Wi-Fi connection.
(Internet technology and gadget fans will absolutely love this feature.)
Now:
Initially, it was the Nikon that started the era of budget SLR cameras with a built-in Wi-Fi, with their release of Nikon D5300 in late 2013.
Later, this initiative was intercepted by the updated D5500 model.
Therefore, the Wi-Fi feature in Rebel T6i is quite an expected and correct step to a brighter future.
By the way…
It can be argued that Canon did a better job here than Nikon.
---
Canon EOS T6i: Scene Modes and Creative Filters
---
It gets better:
When buying the first DSLR, amateur photographers are usually full of enthusiasm. Finally, after a point-and-shoot camera, you can play with the settings!
But in practice, preset Auto modes are used much more often than manual input of parameters.
Let's agree that it's much more interesting to concentrate on building a frame and strive to have time to take a shot of the elusive scene.
What do the developers of Canon EOS 750D offer in this regard?
In addition to the usual Scene modes like portraits, landscapes and sports, in this camera model there are also:
Candlelight,

Night Portrait,

Handheld Night Scene,

Kids,

Food and

HDR Backlight Control.
Besides the common Scene modes, there are also creative filter features such as:
Grainy B/W

Soft focus

Art bold effect

Water painting effect

Toy camera effect

Miniature effect
You can transform an image into an art work with the water painting effect, apply the "fish eye" effect, create a miniature effect, or use the toy camera effect as if it were shooting tiny cities with tiny people in it.
There are also special modes of video shooting, which are amazing during your travels, while on a holiday, or when working on a reportage.
And by the way, photo processing can be performed directly on Canon EOS T6i, without using the "Photoshop" program.
So, yes, there is definitely to play with the camera settings!
---
Canon Rebel T6i for 2019: My Final Thoughts
---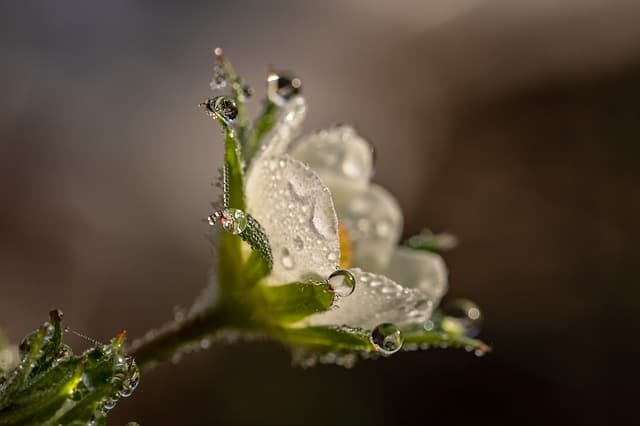 As a beginner, I'd suggest getting your new SLR camera with a kit lens 18-55 IS.
Canon Rebel T6i is a great budget SLR camera, with a new viewfinder and the ability to synchronize with a smartphone or tablet.
I will say more:
Not only the beginners, but also the enthusiast photographers, who have a certain level of experience, will enjoy this camera.
As it has been mentioned earlier, this DSLR will sure appeal for technology geeks and avid users of social media.
Thanks to the presence of NFC and Wi-Fi, you will be able to shoot and upload your photos to your social media page straight away.
(It's also why on Digital World Beauty, I recommend T6i as one of the best budget cameras for Instagram and blog photos.)
Last but not least: 
If you already have a similar model, like the Rebel T5i (700D) or Rebel T3i (600D), I wouldn't recommend changing them to T6i (750D), because you won't see any significant changes in terms of image quality. IMHO.
What about T6 vs T6i?
Well…
There aren't a lot of huge changes between this two but if you can afford it I recommend choosing the T6i. It's just a little bit better and offers such features like articulated touch-screen for an easy camera operation.
Moreover, based on my stats, my website visitors often returned the T6 back to Amazon. Opposite is true for the T6i bundle.
But, of course, the choice is yours.  

---
Are You Considering Canon Rebel T6i in 2019?
Your Thoughts?
---
Now, I'd like to hear from YOU:
Are you a beginner looking for your first DSLR?

Or are you simply looking to upgrade for blog/social media photography in 2019?

How'd you enjoy this Canon Rebel T6i review?
Questions? Suggestions? Recommendations?
Let me know by leaving a quick comment below (click to jump straight to comment form).
---