Please note: As an Amazon Associate I earn from qualifying purchases. I also work with other affiliate partners and may be compensated from the links below. Details here.
December 18, 2019
Digital Camera Mastery: Great Online Photography Course for Beginners (Review)
---
Welcome to my Digital Camera Mastery review!
(One of the best online photography courses for beginners.)
---
Look:
After I published a review on DPS courses, a lot of you asked me what I think about Digital Camera Mastery by a fellow Canuck, Mark Hemmings.
And this month I decided to go ahead and buy the course so I could personally review it for you guys.
(FYI: Recently, I also reviewed Mark's other bestseller –  Lightroom Editing Mastery.)
My quick opinion about DCM:
If you're just getting started,

haven't fully mastered your camera's settings,

need to understand the basic principles of photography or composition,

and want to learn from one of the best instructors,
… then I encourage you to join the course.
Mark Hemmings is an amazing instructor and provides you with very down to earth explanation (even of extremely complex matters).
And guess what…
You don't need to spend thousands of dollars to get a good education on how to become a good photographer.
---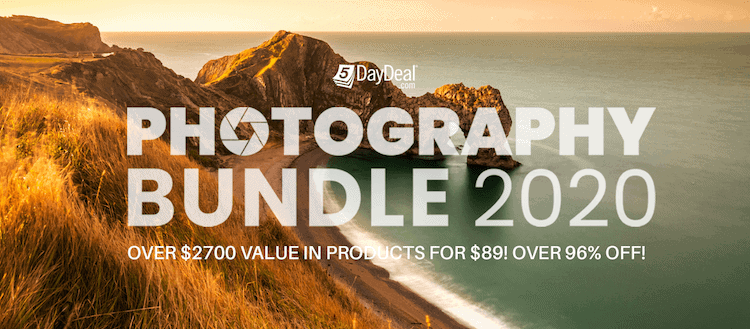 ---
Here's a quick summary before moving on: 
Digital Camera Mastery Course (Summary)
---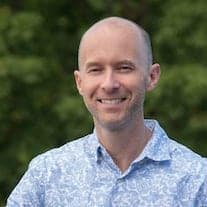 Course Name: Digital Camera Mastery
Website: https://photographypro.com
Instructor: Mark Hemmings
Product Type: All things photography
Best For: Beginner-intermediate
Price:

$99

Money-Back Guarantee: 30 days
My Rating: 95/100
Recommended: Yes!
---
Truth is:
After I came across Mark's website and joined the email list, I fell in love with his content. I thought that if he shares so much value for free, then his paid course must be even better.
And I was right.
Digital Camera Mastery is a comprehensive photography editing and photo management course, created for every photographer at beginner-intermediate levels. 
I was surprised but a wide variety of topics covered in a very compact amount of time. (About 10-15 mins on average per lesson.)
Mark goes through everything:
From the most basic stuff like how to hold your camera like a pro all the way up to more advanced topics like hyperfocal distance and exposure bracketing.
He has a great teaching technique and really provides easy-to-understand explanations for beginners, starting from fundamental basics to different photography genre tips.
Best of all?
There's no waitlist, you can work at your own pace, there's life-time access and different payment options make it even more affordable.
And I can confidently say that about all of Mark's courses.
FYI: In 2020, Photography Pro is offering a special 'stay-at-home' 90% discount. Check the links below to see if you can still grab your spot for 90% OFF.
(In my opinion, you get a lot of value for your buck.)
I encourage you to use this crazy time to learn something new. Remember that the pandemic will be over, but the skills you gain today will stay with you forever! 
… and what you learn today, might bring you recurring income tomorrow.
---
---
My Video Reviews of DCM Course
---
I decided to start a YouTube channel as well, so I also created a video based review of Digital Camera Mastery course by Mark Hemmings. Check it out!
I also did a follow-up review on this course and whether Digital Camera Mastery is worth it.
Note that it was more of an impromptu decision and I shot the video with what I had at hand, my iPhone.
As they say… Better done than perfect, right!?
==> Click here to subscribe for more videos!
---
About Mark Hemmings (The Instructor)
---
In here, I want to share a bit of background on the instructor of the Digital Camera Mastery course.
So…
Mark Hemmings is a professional advertising, architecture, food and travel photographer with decades of experience.
(Interestingly enough, his study of advertising photography back in 2000 helped him shape his lighting style and actually approach photography within the context of advertising.)
Not only does Mark have years of experience in terms of practical photography, but he also has years of experience as an instructor in workshops hosted worldwide.
And perhaps that's the reason why his videos are easy to consume and understand.
His bestselling courses online include:
Digital Camera Mastery

Lightroom Editing Mastery

Photo Shortcuts
Recently Hemmings worked with Kelly Lawson on a Product Photography Mastery course (a brand new digital course for product photographers).
I have access to PPM as well, so expect a review on it in the near future!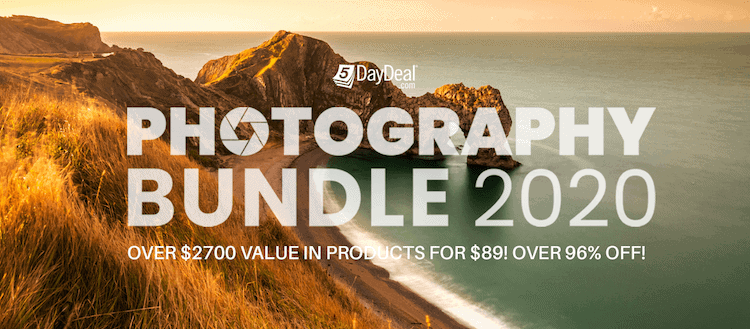 Besides this review, I also reviewed Lightroom Editing Mastery course and I was very satisfied with it as well.
I personally love Mark's calm and clear style of teaching and getting straight to the point, without wasting your time.
Bottom line:
If you're hungry to take incredible photos using your mirrorless or DSLR, and want to learn from a renowned photography expert, then you're going to love Mark's bestseller course.
==> Click here to get started today.
---
Digital Camera Mastery Course (Review)
---
Now that we've established who the instructor is, let's talk about the course itself.
First things first:
You don't have to have a fancy, expensive DSLR to join the course, nor do you need to have previous experience in photography.
In fact, the less you know about it, the better.
The course is aimed at beginners or enthusiast photographers who need a refresher on the basics of camera or photography.
You'll learn about simple concepts that'll help you improve your skills. Add to this dedication and practice, and you won't believe what kind of photos you'll start to take.
---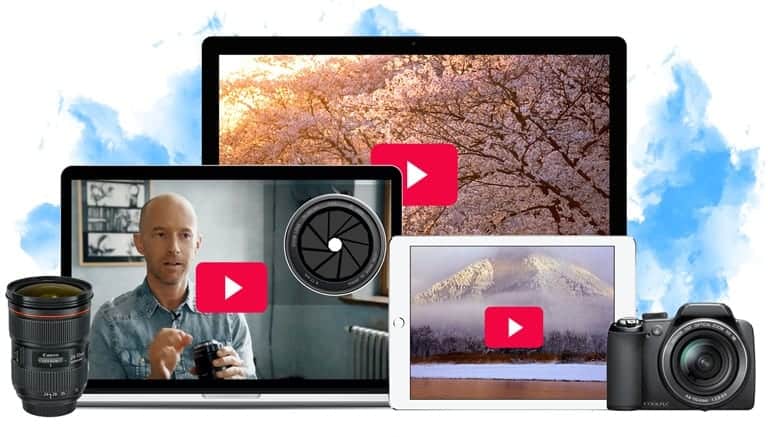 ---
Like I mentioned before, Mark offers very down to earth explanation of things and his lessons usually are no more than 10 mins long.
Which is awesome in my opinion since you don't get overwhelmed by the amount of info on a particular topic.
Don't get me wrong, the lessons may be short but a LOT of topics are covered in DCM course.
You'll learn the stuff that all photo courses should cover which include the following:
camera controls

exposure triangle (aperture, shutter, ISO)

how to get sharp focus

how to control your depth of field (DOF)
Not only that but Mark also covers the artistic principles of photographic composition such as the rule of thirds, using complementary colours, or shooting from creative angles and so forth.
It gets better…
In Digital Camera Mastery, Mark has also covered different genres of photography which include the following:
landscapes,

wildlife and sports,

street and travel photography,
(Just to name a few.)
Best of all?
You get a lifetime access to the course which means that you can study at your own pace.
==> Click here to join the Digital Camera Mastery course today.
---
The Structure of This Photography Course
---
So…
How is this course structured?
There are 7 main modules as well as additional bonuses that you get with a discounted price.
Play the screenshot video below of what exactly to expect:

Let's break it down here by modules.
---
Module 1: The Essentials of Your Digital Camera
---
In the first module you'll be introduced to the very basics of camera and photography.
You will learn:
how to hold your camera and understand your camera's exterior

the 3 core parameters that affect your photos

the essential techniques for taking sharp images

when to (and not to) use your flash

how to stay inspired as a photographer
So…
Even if you've never had any experience with photography before or don't even have a camera yet, this section will help you understand the basics.
(And if you feel that this is too basic for you, then you can move to the next module right away.)
---
Module 2: Composing With Your Camera
---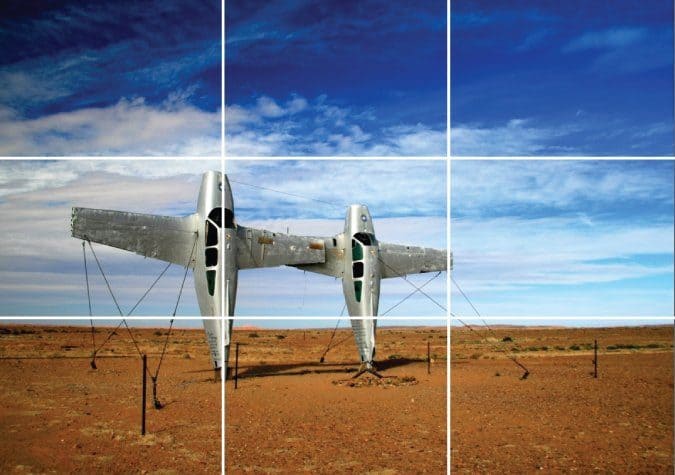 ---
In your second module, you'll be going over the photography composition rules to create stunning photos.
Specifically, Mark will talk about the following:
How the pros use the rule of thirds in ways most people never think of

Why you need to shoot at different angles

How to use geometric shapes for a powerful visual appeal and drama

The most effective use of color in your photos
Basically, with these lessons, you'll learn how to train your eye for creating eye catching compositions.
And it's all explained in plain English.
---
Module 3: Focusing Techniques
---
Look:
Focusing is an extremely important area of photography and one that is sometimes underestimated or overlooked considering the autofocus functions available in today's equipment.
And this is exactly that Mark focuses on in the third module.
You'll learn the following:
The two types of AF that will help you get sharp photos

Mastering manual focus to get the effect you want

How to get that dreamy background blur you see in magazines

Tips for achieving a high DOF

Hyperfocal distance & how it helps you get everything in focus 
I'll say this…
Even if you have some experience in photography, I think you'll still learn stuff that you didn't know from this module. 
---
Module 4: Camera Exposure Controls
---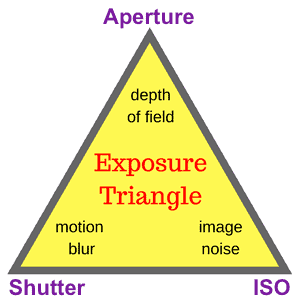 ---
This is the module where Mark talks about the exposure triangle (aperture, shutter, ISO) in greater detail and using manual mode for full control.
You'll understand how an aperture works and how to use Aperture Priority mode like a pro.
Mark also does a great job explaining shutter speed and how to use Shutter Priority mode for subjects in motion.
And of course, you'll learn about ISO and using it to get great exposure even in dark lighting conditions.
---
Module 5: Lighting And Picture Control
---
This where Mark's 1-year study of advertising photography comes in handy.
As I mentioned before, this experience helped him shape his lighting style and approach photography within the context of advertising.
Module 5 has these 9 lessons:
Get Accurate Colors with White Balance

How to Get Rich, Dark Shadows

How to Get Pure, Bright Highlights

Exposure Bracketing – the Ultimate Tool for Tricky Lighting Situations

Natural vs. Artificial Light & How to Properly Use Each

Best Times of Day for Getting Vibrant Photos

Achieving Sharp Photos in Lowlight Situations

The Challenges of Night Photography

How Converting to Black & White Can Save Your Photos
As you can see, this module is packed with highly useful information on lighting and picture control.
How awesome is that?
---
Module 6: Photography Genres
---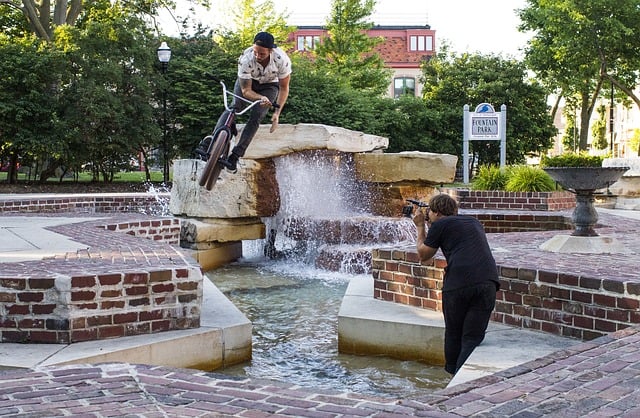 ---
I'll be honest…
I'm glad that Mark decided to touch on various photography genres. I myself am learning a lot and it was great to get an expert's knowledge on this topic.
What exactly will you learn in this module?
Mark talks about the following:
wildlife photography and how to capture stunning photos of animals

how to freeze the action when shooting sports

how to create simple and elegant photos of still-life objects

shooting family photos

how to get professional portrait photos without a studio

street photography and how to take unique shots of your daily surroundings

travel photography: what to pack and how to shoot on holiday
Great info for sure.
Each lesson is about 10 minutes.
---
Module 7: Photography Gear And Accessories
---
In the last module, Mark talks about photography gear and accessories.
Specifically:
when to use a smartphone vs a large camera

choosing the right lens for your purposes

choosing a tripod for your needs

picking the right accessories

for your camera bag

the types of camera sensors and how they affect image quality

the practical and artistic benefits of filters
Now…
While there are 7 modules, depending on what deal you got, you also get a few additional bonuses.
In my case, I got 4 bonuses which included Lightroom editing, how to tell a story with photos, abstract photography and digital asset management (organizing photo collections).
Oh and I forgot to mention that there's a private Facebook group, where you can ask questions, share photos and get feedback on your work.
Bottom line:
Digital Camera Mastery by Photography Pro is one of the best online photography courses that offers a lot of value for your buck.
==> Click here to get started now.
---
Alternative Photography Courses
---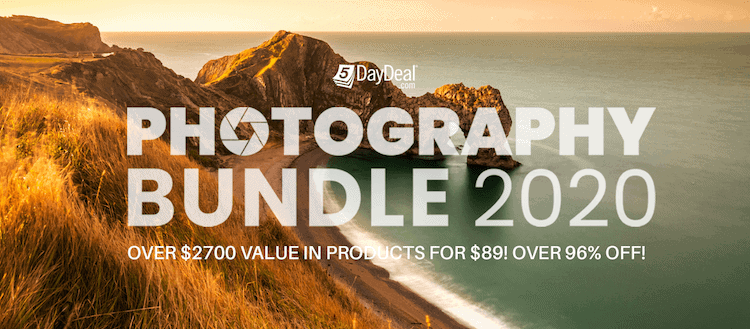 ---
If you'd like to keep your options open, there are a lot of other great alternatives out there that you can check out depending on your skills and needs.
Here's the list of the great photography courses that I've gathered so far for beginner and more advanced levels:
Hope this list helps!
And let us know in the comments the course that YOU tried and loved.
---
Digital Camera Mastery Reviews: Thoughts?
---
Now…
I'd like to hear from YOU:
Any other thoughts, questions, suggestions? Let us know in the comments!
---