Please note: As an Amazon Associate I earn from qualifying purchases. I also work with other affiliate partners and may be compensated from the links below. Details here.
April 24, 2020
Are Mark Hemmings' Photography Courses Worth It? (My Honest Opinion)
---
Welcome to Mark Hemmings photography course reviews!
(Digital Camera Mastery, Lightroom Editing Mastery and Photo Shortcuts)
---
Look:
I became a huge fan of Mark's after I personally bought and reviewed his bestselling course for beginners – Digital Camera Mastery (actually requested by my blog readers).
Recently I've also written an in-depth review of his Lightroom CC editing course.
In this article though, I'd like to talk more about Mark Hemmings himself, cover his main 3 online courses and which one of those suits your needs best.
So…
Are these Photography Pro courses really worth it?
Let's find out.
Mark Hemmings Photography Courses Summary
---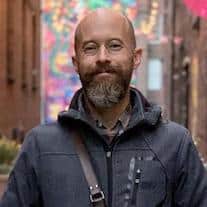 Company Name: Photography Pro
Website: https://photographypro.com
Instructor: Mark Hemmings
Product Type: All things photography
Best For: Beginner-intermediate
Price: $99-$299 (depends on the course you get)
Money-Back Guarantee: 30 days
My Rating: 94/100
Recommended: Yes!
---
Truth is:
The 3 Photography Pro courses by Mark Hemmings, while not perfect, are definitely great options for beginner and slightly more advanced photography enthusiasts.
And in my opinion, they are certainly worth investing in.
Mark's videos are short yet packed with value and are very easy to follow, even for total newbies. He really is a great instructor when it comes to photography and editing tips.
So, if you…
are eager to master your camera and start taking magical photos,

want to hack your Lightroom CC workflow, and,

want to learn from a renowned photography expert with decades of experience,
… then I think you'll love Mark's bestselling courses.
I'm confident that the results you'll gain after finishing any of his courses will be more than worth your time and money.
FYI: In 2021, Photography Pro is offering a special New Years 90% discount. Check the links below to see if you can still grab your spot for 90% OFF!
Best of all?
You'll have flexible payment options, you get a lifetime access, you can learn at your own pace and get feedback from Photography Pro team, as well as fellow students.
And remember that the skills that you gain today could be used to make you money tomorrow.
---
---
My Video-Based Mark Hemmings Review
---
I went back to creating YouTube videos, so I thought I'd create a video based Mark Hemmings review. I know that some folks prefer watching vids instead of reading text:

==> Stay tuned, subscribe here for more videos!
---
Mark Hemmings Bio
---
Now…
At this point I'd like to provide a bit of background of Mark Hemmings with Photography Pro.
Note: You'll see me writing "Photography Pro" often here because it's the company/website that Mark is associated with.
Mark actually has an interesting journey and a great deal of experience in teaching people about photography. (And that's what makes him an amazing instructor.)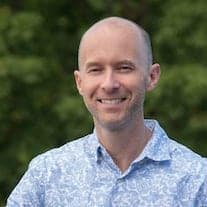 He mastered the skills in most genres for decades, which include the following:
travel/street shooting,

architecture,

professional advertising/commercial photography.
(Just to name a few.)
Also, what you might notice in his photography courses that differs from other courses is the lighting aspect.
The thing is…
Back in 2000, Mark studied professional advertising photography for 1 year in Japan and that experience really shaped his lighting style. He now approaches photography within the context of advertising and that's what he teaches you too.
It gets better:
Not only does Mark has a lot of practical photography experience, but he also has years of experience as an photography tour/workshop instructor.
It's another reason why he's a great person to learn from.
I wanted to include one of Mark Hemmings' YouTube videos, so you can judge for yourself whether you enjoy his teaching style before joining any of his paid courses: 
In my humble opinion…
Mark has a calm and clear style of teaching, gets straight to the point and therefore his videos are very easy to consume and understand.
I think as a (total) beginner, you'll greatly appreciate that!
---
Photography Pro Courses: Who Are They For?
---
Now that we've talked about why it's great to have Mark Hemmings are your instructor, let's talk more about his courses.
Without a doubt:
Photography Pro courses are created with the beginners in mind.
They will likely work for enthusiasts who have some theory and practice, but need a refresher on the basics of camera and photography.
You'll learn things like…
the 3 core parameters that affect your photos (exposure triangle),

the essential techniques to take sharp(er) images,

the important composition rules to know,

entire modules on lighting, picture control, and editing hacks,

tips for achieving high depth of field and a bokeh that you see in magazines,
… and this is just to name a few.
Truth is, while Mark's videos are short (10-15 mins on average), they are actually PACKED with useful information.
To be specific:
Digital Camera Mastery

course is best for total newbies.

Photo Shortcuts

is a more advanced course for beginners/enthusiasts.

Lightroom Editing Mastery

is a beginner-intermediate level course.
If you consider yourself to be at an advanced level, these courses likely won't be the best choice for you.
---
Are Photography Pro Courses Worth It?
---
I've mentioned the 3 online photography courses created by the Photography Pro team.
Are they worth it?

Are Photography Pro courses a scam?
Having gone through and reviewed Hemmings' courses I can totally assure you that they are definitely worth checking out.
And they are NOT a scam, despite its sales page that got even me cautious at first.
Having actually bought them myself, I saw a lot of value for my buck.
(And you will too, especially if you're new to photography.)
Below I attached an impromptu, discussion-like video on whether one of Mark's digital courses, Digital Camera Mastery, is worth it:
I'm not as active with YouTube content as I am with text-based content but I'll likely create additional videos to cover other online classes in the near future.
==> Stay tuned, subscribe here for more videos!
---
Course 1: Digital Camera Mastery
---
Now…
In this section, I'd like to talk about the beginner's Digital Camera Mastery course by Photography Pro team.
First things first, the structure of this course includes 7 main modules.
Here's a rough overview of what to expect:
Module 1 – covers the basics of your digital camera and photography. 
Module 2 – talks about the composition rules you need to know.
Module 3 – you'll discover different focusing techniques.
Module 4 – you'll learn about the

exposure

triangle (aperture/shutter/ISO).
Module 5 – presents Mark's unique take on lighting and picture control.
Module 6 – you'll learn about different photography genres.
Module 7 – covers photography gear and accessories for your needs.
You also get additional bonuses on the topics of editing, telling a story with photos, abstract photography and photo organization/management.
I encourage you to read my in-depth reviews of Digital Camera Mastery if it's the one you're considering to take.
==> My first review published on this site.
==> My second review published on the other site.
I also have done a video review of this Mark Hemmings course that you can watch below:
Without a doubt:
Digital Camera Mastery by Photography Pro is a great online course for total beginners.
Also, it might be a good refresher course for those folks who do have some theoretical knowledge and some practice with photography.
But…
If you'd like a slightly more advanced course, while still having Mark Hemmings as your instructor, then you may want to check out his other course – Photo Shortcuts.
---
Course 2: Photo Shortcuts
---
I don't have a separate Photo Shortcuts review yet but I can still share a bit on the course and give you an idea on what to expect.
First things first:
As the name implies, Photo Shortcuts is made with the intention to shortcut your learning curve in photography and is less intensive than the main Digital Camera Mastery course.
I spoke with some folks who bought a few Photography Pro courses by Mark Hemmings and many of them alternate between the two to understand and learn.
My opinion?
If improving photography is important to you, they are well worth the investment and effort.
If you're a slightly more advanced beginner and would like an "easier" approach the you might just want to get the Photo Shortcuts only. 
(And it has the cheat sheets that come with it.)
If you're a beginner though, then I would suggest you start and get to grips with DCM first, then do PS, and only then try post-editing.
---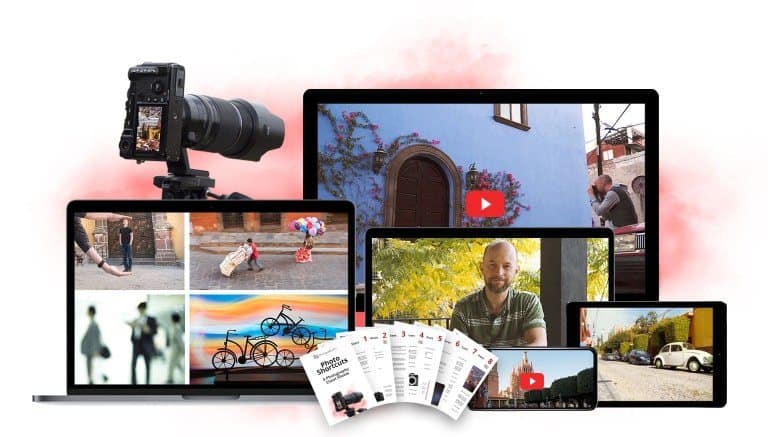 ---
If you get both of the aforementioned courses, you should certainly expect some overlap between the two, especially in the module that talks about aperture priority.
Either way…
It's not a waste to invest in this course, even if you've invested in the main one. When you get as much right in the camera as you can, you can really benefit from the new ideas and shortcuts that you'd learn in the second one. 
Lastly, you don't need any special software for the course.
The concepts discussed in Photo Shortcuts are related to general photography techniques and new creative ideas that you can try.
Now:
Regardless of which photography program you choose, I encourage you to complement it with Mark Hemmings' editing course – Lightroom Editing Mastery.
---
Course 3: Lightroom Editing Mastery
---
I can't finish my post without mentioning the Lightroom Editing Mastery course.
Once you've gone through the course(s) on how to shoot with your digital camera, you'll likely want to know how to post-process your photos.
Well… 
This course is certainly worth checking out, especially if you use the Adobe Lightroom Creative Cloud software and want to learn how to edit in Lightroom like a pro.
---
---
This Mark Hemmings photography course offers thorough editing and photo management tutorials, for beginner and enthusiast photographers alike.
As it is in all of his classes, Mark provides very easy-to-understand explanations and his 10-15 min videos are easy to consume.
(Also Mark assumes you have zero knowledge in editing with the Lightroom CC software, so it'll be very easy for you to follow even if you're totally new.)
I'll say this:
If you want to learn…
how to edit photos like a professional,

successfully add drama to dull photos using Lightroom CC, and,

hack your Lightroom editing workflow overall,
… then this is the right choice.
==> My FULL review on Lightroom Editing Mastery.
I'm confident that you'll love this course as much as I did!
---
Photography Pro: My Opinion
---
So:
What do I think of these Photography Pro online courses?
Without a doubt, they are definitely worth checking out if you are a newbie or an enthusiast in the world of photography.
And Mark Hemmings is probably one of the best photography instructors to have due to his calm and straightforward way of teaching.
I also want to remind you that if you buy the course and happen not to like it for whatever reason, then you have 30 days to get your money back, no questions asked.
(Then you can come back here and leave your own opinion in the comments ?)
---
Mark Hemmings Photography Course Reviews
---
Look:
I think the Photography Pro courses by Mark Hemmings that you've seen here…
… are probably one of the best online photography courses for beginners right now.
And hopefully this post here helped you understand which photography is best for your particular needs (shooting style, current skills level etc).
Now, I'd like to hear from YOU:
What do you think of my Photography Pro course reviews? Have you ever had Mark Hemmings as your instructor?
Share your thoughts and experience with us in the comments below!
---