Please note: As an Amazon Associate I earn from qualifying purchases. I also work with other affiliate partners and may be compensated from the links below. Details here.
May 26, 2020
KelbyOne vs Phlearn: Which One to Choose to Learn Photography? [Comparison]
---
Welcome to my KelbyOne and Phlearn comparison post!
---
Look:
If you're just starting photography, it's likely that you're unsure how to fully realize the potential of your camera to create stunning photographs.
Much less how to post-process them.
And at some point on your journey you might realize that you need to invest in good photography classes, to constantly learn and grow in this industry.
Well, I'm here to help you with this.
A glimpse of what will be covered would be:
KelbyOne reviewed

Phlearn reviewed

5 tips on what to look out for

FAQ about photography tutorial websites
So, if you want the reviews of the two of the best online memberships for photographers, this post is for you.
Without further ado, let's get started.
---
Inside the KelbyOne Training Platform
---
---
KelbyOne is an educational membership community that helps you step up your photography game, as well as gain the Photoshop and Lightroom editing skills.
The main advantage of KelbyOne against Phlearn is having two options – Plus and Pro accounts. 
Because of this, they also offer a lot more teachers conducting the classes.
However, you can start the program for free is one benefit that you will get upon signing up and creating an account with them. 
Their free course also allows you to view more than 10 different courses and a copy of Photoshop User and Lightroom Magazine.
What's great about it is that you don't need to provide CC info, you can watch the tutorials on any device you're using, and you can cancel at any given time.
Now, let's talk about the paid plans.
The "Plus" plan is their most popular which only asks you to shell out $9.99 per month. Save an even bigger 20% when you pay one time for a whole year.
What you get is everything that is bundled with the free course plus 300+ other courses that get new additions each month.
The "Pro" plan on the other hand is priced at $19.99 monthly.
What you can save if you pay for the whole year would be a whopping $40. What you get is access to 700+ courses with new lessons each week. If that isn't a great deal, I don't know what is.
The large library of tools that you can use is sure to get you pumped up in doing better with your craft. The Pro Plan is highly recommended for those who want to pursue photography as a career.
Their helpful community and private webcasts ensure you of an even better experience.
Ebooks, presets, partner discounts, brushes, quick tutorials, are just some of the many things that are bundled immediately after signing up.
So what if you signed up for the Plus Plan and suddenly decide to upgrade to the Pro Plan?
That is as easy as paying the difference for pro, and you get the bundled perks right off the bat.
Something to get giddy about are the photographers that will be your tutor throughout your membership namely Scott Kelby, Kaylee Greer, Joe McNally, Kristina Sherk, Dave Black, and many more.
There are live seminars that you can attend where you also get to learn different editing programs such as Photoshop and Lightroom.
Now…
If you're considering to invest in the KelbyOne subscription, you'll want to know whether it's really worth it.
From what I've gathered, a lot of people find KelbyOne classes pretty helpful.
Some people don't really dig Scott Kelby's personality, however, a lot of videos were created by other photographers.
(Regardless of whether you like Scott personally, he did pull together some great instructors!)
Either way, you can first join and check out the free videos at your disposal, or you can test the Plus account for a month only to see whether these videos suit you.
And remember, you can always cancel your membership at any time.
==> Read my full review on KelbyOne here.
---
Inside the Phlearn Online Resource
---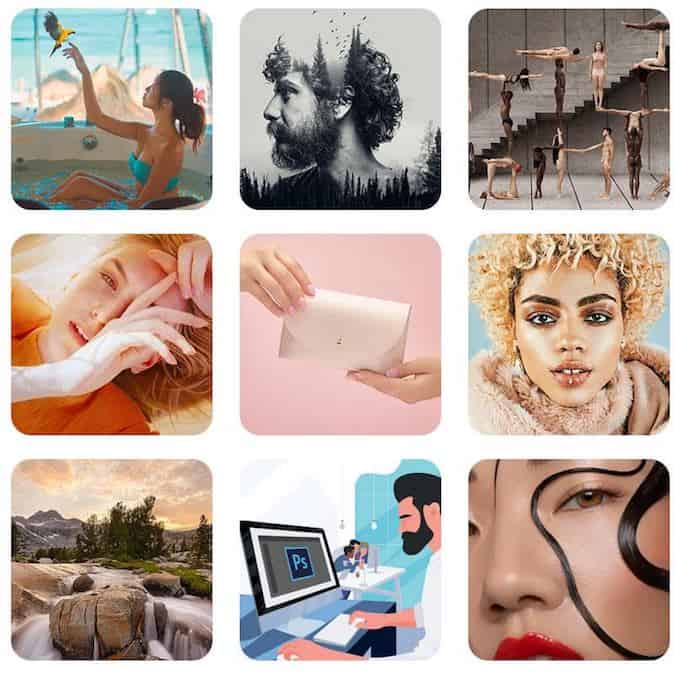 ---
Just like KelbyOne, it is also an educational training platform with award-winning courses. Many consider Phlearn to be the #1 photography tutorial website.
Its extensive list of tutorials heavily consists of Lightroom and Photoshop lessons.
As we all know, photographers don't always get things right on every shot so fixing them using photo editing tools is their only solution.
And stepping up one's photo editing skills is the reason why many sign up with Phlearn.
Just like KelbyOne, you get a wide selection of tutorials ranging from easy to difficult. Sample images are also provided to make sure that you absorbed and get to try out what you have just learned.
The great thing you might be surprised to see is that you are also guided on using editing programs on an iPad using the mobile application of Adobe.
The free tutorials that you get will already equip you with amazing skills such as adding bokeh to your photos or extending backgrounds as well.
The cost is $99.95 per year giving you access to more than 150+ professional tutorials, brand new lessons each month, and Lightroom and Photoshop presets which you can download for free.
Unlike KelbyOne, you only have one option to choose from in terms of accounts, but the value you get for signing up is valuable enough to justify the price.
If there are certain steps that you find difficult to follow, you always have the option to pause and rewind the video.
If you want to test the waters before signing up, you may want to watch a few of his free videos first so that you get a sense of his style when teaching each course. New videos are uploaded each week so you will never run out of videos to watch.
Not only is this the best that I have come across, but also one of the best and most entertaining photo editing courses.
Without a doubt it's a great learning platform and totally worth your every penny.
Now…
The duration of the Phlearn tutorials is pretty short which allows you to learn each one in one sitting.
Aaron will be your one and only tutor, but his humor in the way he teaches will surely entertain you and you'd never get bored with his videos.
(After all, monotonous and boring tutorials are videos we can never stand to watch for a long period of time.)
Despite the professional tutorials being longer than the basic ones, as long as you have the basic knowledge and concept in using the program, you can easily follow the steps being provided.
With that said, starting with the basics is what I would recommend so that when you get to the intermediate or advanced videos, you will not feel lost along the process.
==> Read my full review of Phlearn Pro here.
---
Photographers: What to Look Out For
---
Let's face it:
The world wide web is filled with lots of online tutorials from different photographers in the business from varying industries.
However, out of all these tutorials, no one seems to do it better than two of the most recognized companies:
These online tutorials provided by the amazing photographers can turn you from a rookie to an expert in no time. Your inner photographer will be unleashed as soon as you're done watching what they have to teach.
What if you choose to go with another resource?
A lot of things need to be considered when deciding on which membership to go for. Here are some of my recommendations on what to look out for:
It boils down on who is conducting these classes. If it is done in a manner that isn't your pace, you need to check with them whether the tutorials can be played back for as many times as you want.
(Usually you can though.)
To make sure that you fully understood what the lesson was about, ask if assignments are given to sharpen your skills based on what it is you have learned.
You'd want to have the practical component included to complement your theoretical knowledge.
Because the tutorials are video-based, it is important to know if there is an avenue for you to ask questions or clarifications should there be any.
Being able to ask for support should you get stuck is super important on your learning journey!
Whichever you plan to be a member of should provide an equal opportunity for both beginners and advanced photographers to learn something new.
Check if there is an option to test the waters before making a payment. It is important to know whether the service being provided is the one that is tailored to your needs.
---
KelbyOne and Phlearn: Frequently Asked Questions
---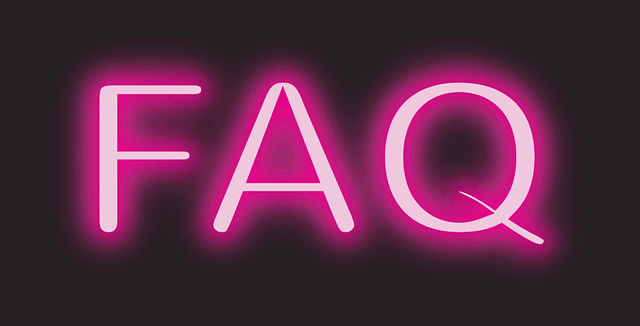 ---
1) What is the best online Photoshop course?
Out of the aforementioned two, perhaps the Phlearn training classes will be more suitable for you if you're looking to learn strictly Photoshop.
Although I would suggest signing up to both to test-drive both platforms and see which training courses you like better.
(You can also check out the YouTube videos to see who's teaching style you enjoy more.)
If you want to gain skills using specifically Lightroom CC, you may consider checking out Mark Hemmings' Lightroom Editing Mastery course.
The last one is for beginners/enthusiasts though.
2) How is Phlearn YouTube different from its paid tutorials?
I know that Phlearn's YouTube tutorials in itself are very thorough but it still covers only certain topics at a time.
The free lessons will talk about this or that tool in Photoshop but it's not all pieced together.
The premium lessons will present an entire workflow of putting together a complex composite.
You'll witness Aaron's entire process starting with an image, planning, all the methods used until the final result. The pro section also gives you everything you need so you can follow along. 
How awesome is that?
3) KelbyOne vs CreativeLive platform for learning photography?
I've actually published another post where I reviewed and compared KelbyOne vs CreativeLive.
Check it out!
---
Phlearn vs KelbyOne for Photographers
---
Look:
You need to utilize your time wisely when you're trying to learn great photography.
And choose the right training platforms that'll help you succeed.
Now that I have gone in detail on each of the two companies, you are now more equipped on which is more suited to your style and technique.
From what I've gathered, neither of them (KelbyOne or Phlearn) had any complaints from their clients.
Whether you want to use photography as a full-time profession or just be a creative hobbyist in the field, this review is perfect for you to help make your decision making easier.
Any questions?
Let us know in the comments below!
---