Please note: As an Amazon Associate I earn from qualifying purchases. I also work with other affiliate partners and may be compensated from the links below. Details here.
December 29, 2018
Digital Photography School: Offers 7 Most Valuable Online Courses Today (Review)
---
Welcome to my Digital Photography School review!
DPS is a place where you can find some of the best online photography courses today.
---
Here's the truth:
There are PLENTY of online photography courses for beginners and advanced photographers alike.
But…
How do you choose the best one, in terms of price-quality ratio?
If you want to: 
learn night photography,

take better landscape photos, 
And gain understanding of your DSLR overall, then I've got a solution for you.
And guess what?
You don't need to spend THOUSANDS of dollars on your education.
Let's have a quick summary first before moving on to the details.
Digital Photography School Review (Summary)
---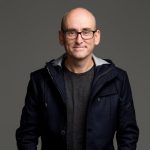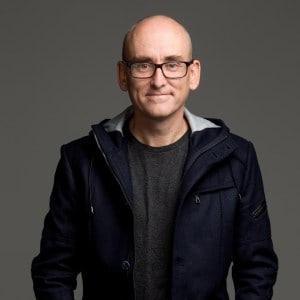 Course Name: Digital Photography School
Website: https://digital-photography-school.com
Founder: Darren Rowse
The Year Founded: 2006
Product Type: Everything on photography
Best For: Beginner-Intermediate level
Price: $99 highest, $37 lowest (with money-back guarantee)
Rating: 95/100
Recommended: Yes!
---
Summary: 
The truth is that I love DPS. 
It started out as a digital camera review site but then developed into one of the most reliable Internet resources on photography.
The good news for you is that "School" is not formal by any means. 
Instead, you'll be in a challenging, yet enjoyable environment where you learn about the tips and tricks to help you improve all aspects of your photography.
Best of all?
Not only can you find free information there, but DPS' courses are top quality and are totally affordable.
(With a 60-day money back guarantee.)
==> See if Digital Photography School is a good fit for you.

---
---
What is Digital Photography School?
---
Truth is:
DPS is one of the most popular photography websites on the web, founded by Darren Rowse in 2006 (!).
I mean, rarely do online businesses survive for that long.
And not only did it survive but it's actually thriving today as one of the best photo-resources online. 
Here's the deal:
If you're looking for a place to help you improve all aspects of your photography, then Digital Photography School is an excellent choice.
You'll learn about the following (important) topics:
landscape, portrait and night photography,

exposure and composition,

image post-processing,

what ISO, aperture,

depth-of-field

and other photography terms are,
… Just to name a few.
Now: 
Within their website, you'll find photography classes for beginner and intermediate levels alike, taught by the experts.
It doesn't matter what DSLR you own… 
… What matters is that you will know your camera, you will have solid foundation and, therefore, will take incredible photos!
Let's have a look at the courses DPS has to offer (to help you gain digital photography mastery). 
---
DPS: 7 Best Online Photography Courses (Review) 
---
There are 7 main courses that you can benefit from at Digital Photography School, depending on your photography genre and skill level.
Namely:
Landscape & Nature Photography Course

Night Photography

Photo Nuts and Bolts Course

Photo Nuts and Shots Course

Lightroom Mastery

Lightroom Mastery: People & Portraits

31 Days to Becoming a Better Photographer 
Are they worth it?
The short answer:
The longer answer:
Let's have a look at each course in detail.
---
1) Landscape & Nature Photography Course
---

---
It's no surprise I listed this course first, given that I'm a huge fan of landscape and nature photography myself.
Your instructor will be Johny Spencer, a professional Australian landscape photographer.
What to expect?
The course is divided into 30 modules that covers invidual topic.
Obviously, you'll learn about things like:
light,

composition

,

exposure,

shooting modes,

post-processing.
And not to worry, Johny will also talk about the right photography equipment. 
You'll know what camera is best to use and what lenses will help you get take the best landscape shots.
Not only that but you'll have a chance to watch over his shoulder as you both venture into the Australian outdoors (and his exact Lightroom post-processing workflow).
The course format:
The course is structured in a way that's easy to understand and follow; and you'll be able to watch videos on your own schedule.
Oh, and did I mention that there's a 60-day money back guarantee?
Bottom line:
The Landscape and Nature Photography course is a solid investment for aspiring photographers and provides a lot of knowledge for the money.

---
2) Jim Hamel's Night Photography Course
---
I'm sure you know that shooting night photography is not an easy task and you really have to know what you're doing.
Luckily, Jim Hamel is a great teacher and will help you learn how to take amazing photos at night.
I mean who wouldn't want to take shots like THAT? ↓
Check out Jim's personal page, he's amazing. Seriously.
What to expect?
So, the course has 19 video modules that will teach you what gear to use, how to master exposure and night effects, and how to post-process night shots.
You'll be amazed just how quickly you'll start taking the best shots at night.
Or your money back.
(Yep, this course also has a 60-day guarantee that you can use if you're not satisfied with the content).
Bottom line:
If you're an aspiring photographer who wants to specialize in night photography, then Jim Hamel is one of the best teachers you can find online.
==> Click here to join the course now.

---
3) Photo Nuts Courses
---
In this section I am including 2 courses:
Photo Nuts and Bolts, and,

Photo Nuts and Shots.
Both of them are dedicated to beginner photographers who want to get to know their camera better, learn and understand things like ISO, aperture, shutter speed, f-stops, and so forth.
Basically, you'll learn the must-know fundamentals of digital photography.
Not to worry:
Neil Creek does a great job explaining things in simple and easy to understand language.
This being said:
If you're ready to put down your user manual and say "goodbye" to Auto mode, then Photo Nuts and Bolts is for you.
The second course, Photo Nuts and Shots is also for beginners and it focuses more on the right tools and techniques you need for creative photography.
This course is also taught by Neil Creek and you'll be building on your existing knowledge of your camera. 
In a nutshell:
==> Photo Nuts and Shots is the ultimate creative photography primer.

---
4) Lightroom Mastery Courses
---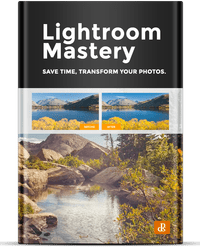 Here's the truth:
Post-processing is pretty much an inseparatable part of photography life.
To do that, most professionals use Adobe Lightroom as the software tool for image post-processing.
So…
What is Lightroom Mastery about?
It's exactly what the title says.
Mastering Lightroom application, using tips and tools to bring your photos to life and save you lots of time. 
Just like all the other instructors at digital photography school, Mike Newton is an excellent teacher and knows what he's talking about. 
Even professional photographers highly praise Mike's courses:
---
"As a professional photographer, I would personally recommend this course to anyone and everyone interested in photography; from the most inexperienced novice to the published pro. I would consider this course as important to a photographer as having a digital camera." (Bradley Schweit)
---
There are two courses:
The main difference between the two is that the latter is a step-by-step guide to processing specifically portraits.

---
5) 31 Days to Becoming a Better Photographer
---
Remember Jim Hamel?
That man who takes awesome night photos?
Well, besides the night photography course, he also runs one of the best online courses you'll ever come across:
"31 Days to Becoming a Better Photographer"
Unlike other photography courses mentioned earlier, this course is highly practical/interactive.
(And you get lifetime access to all the video modules, so you can work at your own pace).
The best part? 
You'll have access to Jim and you'll be able to ask questions and/or feedback. Don't underestimate having support when starting out… It's huge! (In any field).
So, who is this course for?
It is for those who want to learn how to do digital photography.

It is for those who want to create awesome photos, yet don't know where to start.

It is for those who need that solid foundation, and want to be confident in their skills.

It is for those who need to understand all aspects of photography, from exposure to composition to processing.
What you need to know:
Currently, the "doors" to "31 Days to Becoming a Better Photographer" are closed but you can join their waitlist. This way you'll be among the first ones to be notified when the course is open! 
Here's the kicker:
Instead of $199, you'll be paying $99.
And if you join the waitlist you might even get a $150 discount ($49 only) on their special promotion dates.  
==> Join the waitlist and take advantage of the DISCOUNT here.

---
Digital Photography School: Reviews
---
I'd like to share 2 more mini-reviews from other people who took the DPS courses.
For example…
Bette Cox from Canada says she took many online lessons but nothing was compared to 31 Days to Becoming a Better Photographer.
Basically this course course helped her reach a whole new level, become confident in her skills and have the courage to experiment. 
Here's what she says:
"The concept of doing a daily photo after each lesson helps to put into practice what you have just learned.
Jim Hamel is a wonderful instructor and I like that he is available for questions and answers back quickly. I have recommended this course to others that are just beginning.
I also love the Facebook Group. It is such a supportive place for not just beginners but for photographers of all levels as we can always learn from each other." 
Yeah…
Don't underestimate those private Facebook groups!
---
Courses Online vs. "Real" Photography School
---
This is one of the biggest debates in the photography world:
some believe that it's worth going to the photography school, 

others say it's useless.
Check out the video below on the pros and cons of going to photography school.
Honestly, personally I do everything online.
Most people I know say that they learned a lot more from photography classes online, than actual colleges they went to. 
The problem is that having a college degree doesn't guarantee that you'll secure your dream job.
(And you'll pay a lot more too).
At the end of the day, if you find the right courses/classes, whether online or offline, it'll still be helpful since you'll learn the basics to build a solid foundation for your career as a photographer. 
My honest opinion?
==> Check out the Digital Photography School courses now.
Even their ebooks are awesome.
And remember: 
There's always a 60-day money back guarantee. If you're not satisfied with the content, you let them know and you'll have your money back.
Either way, you win!
---
Alternatives to Digital Photography School
---
In case you want alternative options, here are a few:
How to Become a Travel Photography by Laurence Norah (read my full review here)

Bryan Peterson School of Photography

Jared Polin

(one of the well-known YouTube personalities on photography)

New York Institute of Photography (more of a traditional school)
(I will be updating this part as I come across Internet resources that I find great).
Last but not least…
If you're entrepreneur-minded and thinking of the ways to turn your passion for photography into a successful online business, then check out my #1 recommended platform.
(And have me as your personal coach… Also for free!).
---
---
Learning Digital Photography Online: Thoughts?
---
Now, I'd like to hear from YOU.
Do you prefer learning about photography online or going to actual school/colleges?

Are you a beginner or at an advanced level?

What is your photography genre: are into sports, landscapes, portraits?

What do you think of my Digital Photography School review?
If you have any suggestions, questions and/or concerns, let me know in the comments!
Click here to jump straigh to the comment form.
---