Please note: As an Amazon Associate I earn from qualifying purchases. I also work with other affiliate partners and may be compensated from the links below. Details here.
July 5, 2020
Johny Spencer's Landscape and Nature Photography Course (Review)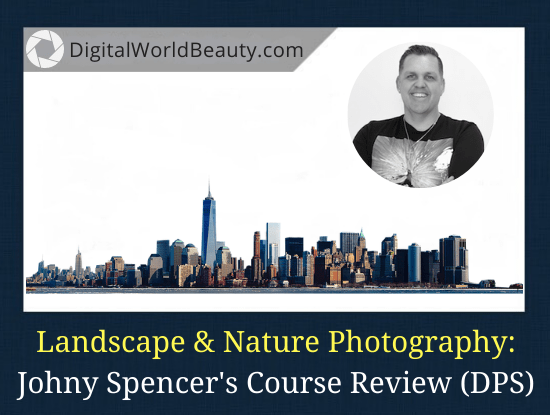 ---
Welcome to my review of Landscape & Nature Photography Like a Pro course!
---
Let's face it:
Picturesque views and sceneries are just some of the many reasons why people travel.
It's not every day that you get to see these kinds wonderful vista (unless you live there), which explains the urge (for most of us) to snap a quick photo of it before passing by.
Now…
It would be a total bummer to be in this situation while not knowing how to truly capture the beauty of the scene, because for one, not all of us have great photography skills like the pros.
The good news is that there is a way to learn all the essential things about this photo genre.
So, can the Landscape and Nature Photography course by Digital Photography School (DPS) help you with that?
I personally bought it and here's my opinion…
Landscape Photography Course (Summary)
---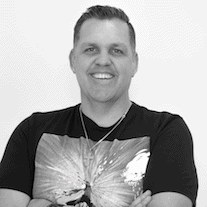 Company: Digital Photography School (DPS)
Course Name: Landscape & Nature Photography
Instructor: Johny Spencer
Product type: Digital photography tutorials
Best for: Intermediate level
Price: $99 USD
Money-back Guarantee: 60 days
Recommended: Yes
---
I'll say this…
If you're heavily into nature and landscape shooting, then this is one of the best cheap courses I know of.
(I myself am a fan of this genre and I personally enrolled in it.)
Note: While it might work for beginners as well, I feel it'll work best if you already have some experience in digital photography.
You may not realize this but capturing quality landscape and nature photos is quite challenging. So, having Johny Spencer as your instructor will heavily improve your skills.
Basically he will give you his best tips and techniques on how to get stunning shots every time you're outdoors.
It gets better:
Johny will also show you how to edit those photos like a pro, too.
==> Click here to check it out.

---
---
Meet Your Instructor: Johny Spencer
---
---
Before we proceed, I just want to share with you some information about Johny Spencer with Digital Photography School.
Who is he and why should you learn from him?
Johny is a photographer with 15 years of experience in the field of nature photography. In fact, he is a highly respected photographer of The National Park Service in Australia.
Because of the nature of his job (if you can even call it that), he has had a lot of field exposure which contributes to his ever growing knowledge and passion in landscape and wilderness photography.
But there's more…
You might think that all Johny does is take amazing photos of nature and picturesque sceneries, but he also does product photography very well.
(Not to mention great Lightroom editing skills.)
And this clearly shows he is versatile enough to rock different projects.
All his experiences both in the field and in the studio make this course all the more interesting and fun at the same time.
So…
What can you learn about landscape and nature photography from the viewpoint of a pro like Johny Spencer? Let's find out.
---
Johny Spencer Course: The Structure
---
Now:
How is this course structured? I've attached a screenshot below of how it looks from the inside:
To start with…
It has a total of 30 modules, all of which contains video discussions and media files that are downloadable. (That's really one hella great deal and I'll talk more about it in the later portion of this review).
Just to give you an overview, here is a list of all the modules included in this photo course:
---
Theories and Discussions
---
This module contains a short video of Johny Spencer welcoming you all to his training tutorial in a fun and enthusiastic way. Watching it got me excited, to be honest.
Johny really has a way of making you feel comfortable right from the start of his lessons, which is a huge bonus.
Module 2: Research and Planning
This part of the course discusses about the importance of planning if you want to succeed as a nature and landscape photographer. The instructor emphasized the significance of checking various factors, like weather, cloud formation, wind and many more, before going into the shoot's location.
In this lesson, Johny discusses the different light directions that you might experience when doing shoots outdoors. He also stresses the importance of knowing the best light direction for your session's concept before diving into the real scenario.
In this part, you will learn about the basics of composition. Johny will teach you when to follow the rules per book, and when it is safe to deviate from those rules.
Of course, the instructor won't let you go out and shoot without knowing the right equipment you should be using. This section contains guides on which camera to use, which accessories you will need, what type of lens is best for landscapes, and many more.
This part of the course focuses on the 2 major different types of filters you can use in fieldwork. The author also shares the "must-have" filter for all landscape photographers, newbie, intermediate and pros alike.
In this module, you will learn about the exposure triangle, which is one of the most basic concepts in photography. Johny discusses these things in the simplest and most beginner-friendly manner.
The lesson focuses on various shooting modes present in most cameras for landscape photography. It teaches you when to use aperture priority, shutter priority and when to resort to manual tuning.
Module 9: Camera Settings
In this module, you will learn how to optimize your camera settings so that you can get that perfect nature photo that you are longing for.
Module 10: Tack Sharp Focus
In here, you will learn about different focus modes and when you should use it. With Johny's tips and techniques, you will surely get a hang of it quickly.
---
Actual Fieldwork and Post Processing
---
This is the part where it all gets super interesting, especially for those of you who are more of a "hands-on" type of learner.
The rest of these modules are videos of actual fieldwork where Johny Spencer takes you to various beautiful Australian spots. As he does the fieldwork, he also explains various techniques in getting a great shot regardless of weather conditions.
In addition to that, there are also modules that show how the instruction edits the photos in post processing stage in order to make it look more beautiful.
(Basically it's the Photoshop training part of the course.)
Here's what to expect:
Module 11: Capturing Details – In the Field

Module 12: Details Processing

Module 13: Waterfall Fieldwork

Module 14: Waterfall Processing

Module 15: Forest Fieldwork

Module 16: Forest Processing

Module 17: Long Exposure Black and White Fieldwork

Module 18: Long Exposure – Post Processing

Module 19: Macro Focus & Stacking – In the Field

Module 20: Macro Focus & Stacking Processing

Module 21: Panoramas – In the Field

Module 22: Panoramas – Post Processing

Module 23: Reflections and the Human Element – In the Field

Module 24: Reflections and the Human Element – Post Processing

Module 25: Sand Dunes – In the Field

Module 26: Sand Dunes – Post Processing

Module 27: Seascapes & HDR – In the Field

Module 28: Seascapes & HDR – Post Processing

Module 29: Photographing Wildlife – In the Field

Module 30: Photographing Wildlife – Post Processing
(Every video is about 10 mins on average.)
You can just imagine how comprehensive and informative this course can be even with that outline alone.
---
Frequently Asked Questions
---
Now, let's answer some of your most awaited questions. Is it really worth it? What's so special about? Who is it for?
Below are my thoughts.
Q: Is Landscape and Nature Photography course worth it?
Short answer, YES.
There's just so much to learn about this photography subject and this online course basically sums it all up. It gives you everything that you need in order to become a great landscape photographer, from start to finish.
Q: What makes this Digital Photography School course special?
Many of you have been dying to ask this intriguing question:
What makes it so special?
I can give you few of the best reasons why Johny Spencer's product is a definite must try.
For one, Johny Spencer talks in a very friendly way. It almost feels as if you two are long time friends catching up. It's far from one of those boring online landscape classes you have probably subscribed into.
Another great thing about this online photography course is that it comes in videos.
Let's face it:
Most of us dread reading lengthy discussions and theories.
The good news is that everything is in video format. Johny talks directly to you and discusses everything you need to know through videos. It is honestly easier to consume compared to text-based lessons.
Lastly, all the modules have downloadable media.
What does this mean?
It simply means you can download Johny's lessons and play it anytime you want, wherever you want. Once you have downloaded the videos, there's no need for you to access the Internet to watch it and you can play it back countless number of times.
PLUS!!
The downloadable media includes Johny Spencer's RAW files. This allows you to practice editing the photos and apply what you have learned from the lessons. 
Q: Who is this course for?
While it might also work for newbies, I feel it works best for enthusiast photographers who are already familiar with the theory and practice of photography.
I feel even pro photographers can learn a lot about these nature and landscape photography lessons. Johny Spencer shares so many insider tips, all of which are very helpful even for pros.
---
Digital Photography School Courses
---
In case you want to learn more besides this genre, here is a list of other photography training courses you can find at DPS:
These are considered to be one of the best online photography courses. Whatever your skill level and style, you'll find that works best for you!
FYI: I've written 2 reviews on all the DPS courses here and here.
---
Nature Photography Online Course: Thoughts
---
Honestly, I couldn't ask for a better way to learn about nature photography.
I loved how Johny Spencer with DPS explains the fundamentals of each aspect before diving into fieldwork.
If you're an enthusiast or an advanced photographer who needs a refresher on the subject matter, then by all means, you should go through these digital classes.
If you'd like alternative options, you can check out the lessons on Udemy:
Now…
I'd like to hear from YOU:
What are some of the online photography courses you've gone through?

Are you familiar with Digital Photography School resource?

Any questions re: this Landscape and Nature Photography Like a Pro review?
Let us know in the comments below!
---