Please note: As an Amazon Associate I earn from qualifying purchases. I also work with other affiliate partners and may be compensated from the links below. Details here.
April 15, 2021
iPhone Landscape Mastery: Turn Your Scenic Shots into Masterpieces! (Review)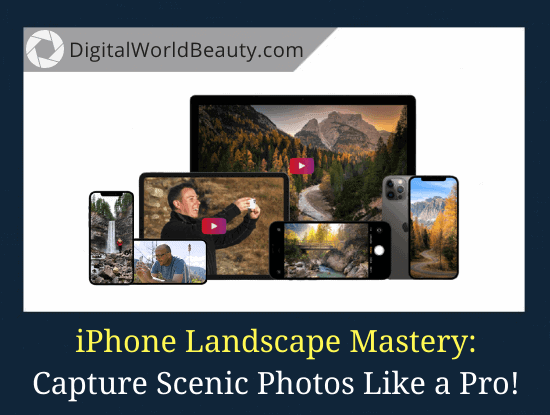 ---
Welcome to my review on the iPhone Landscape Mastery online course!
---
Let's face it:
Landscape photography can be an incredibly rewarding hobby.
With so many online resources available, you can easily learn how you can tap into the power of your phone's camera to get great scenic photos without having a large investment in equipment or software.
That is exactly what we are going to talk about today.
In this iPhone Landscape Mastery course review, you'll see whether it can help improve your photography skills even when using only your mobile's camera.

Here's a quick preview:
iPhone Landscape Mastery Review: Summary
---
Company Name: iPhone Photography School
Website: https://iphonephotographyschool.com/
Instructor: Clifford Pickett
Best For: Amateurs/beginner iPhoneographers
Price: $199 ==> Grab your 90% discount here!
Money-Back Guarantee: 30 days
My Rating: 95/100
Recommended: Absolutely!
---
So…
Have you ever been to a place so beautiful you can't help but feel the urge to capture it on camera but you don't have a DSLR or mirrorless?
Naturally, you get your cell and take a few snaps only to find out that your shots don't even show half of their beauty. Well, you are not alone.
Being at the right place at the right time isn't something that happens every day. It's totally normal to want to preserve precious memories by taking photos of them.
However, you don't have to have high end gear to do that. You CAN do that with just your smartphone.
With that thought in mind, Clifford and the IPS team decided to create this iPhone landscape photography training (so you don't have to feel like you wasted a golden opportunity to take a magazine-worthy shot).
==> Check out the details and discounts here.

---
---
IPS: Quick Background
---
iPhone Photography School (IPS) is an online educational platform that offers numerous tutorials on how you can get the most of your mobile device.
Emils Pakarklis, the founder, is a self-taught iPhoneographer who is famous not only in his country (Latvia) but also in other parts of the world.
Despite not having a formal background in photography, Emil managed to create lessons with valuable content, especially for those similar to him. Emil and his team want to make sure you are able to produce great photos without needing special gear.
That being said…
The tutorials are perfect for beginners and amateurs. Surprisingly, many professionals even find the courses very educational and informative.
---
ILM: Review and Structure
---
---
Before anything else:
Let's discuss what this class is really all about.
It is a program designed to teach amateurs how to take great photos without using high-end equipment, or the latest Apple device in the market.
Its main purpose is to teach you the basics of how you can improve your photos without getting too confused about all the techy parts of photography.
With the awesome techniques included in the modules, you are promised to be always ready to capture the moment and share it real-time with your friends and family.
Now, enough talking about other stuff. Let's go to the review proper. Here, I will share with you how this training is outlined and what are the things you can expect to learn from each lesson.
Here is the course structure:
---
Module 1: The Meadows
---
Greenfields and meadows are always captivating. I don't know if it's just me, or does it really give you some sense of serenity and peace? Seeing all the vast grassland and wide fields gives your mind a breather, giving it a chance to relax.
In this module, Clifford will take you to the breathtaking Alpe di Siusi in South Tyrol, Italy. This location is very scenic and it is a really good subject for this type of shoot. There are just so many things to shoot and so many techniques to learn from the guy.
Here, he will focus on what he thinks are the two keys in getting that best shot:
From there, he will be teaching you some easy tips on how you can master this in no time. Plus, he also discusses in detail the various settings you can use to make things easier.
Moreover, you will also learn how to use burst shots to ensure that you are capturing every detail you want for moving action images in the fields.
---
Module 2: The Village
---
When we talk about landscape, we can't help but also mention villages. They are what makes these scenic locations more mesmerizing.
If you've lived in a highly urbanized city all your life, seeing these cozy villages will certainly be refreshing for your eyes and soul. Despite being small, it's a place where you can find a lot of interesting things:
pastures

livestock

lovely people

tiny churches
…and so many more.
He will also share with you some techniques in overcoming unexpected setbacks during the shoot and turning them into amazing opportunities.
---
Module 3: The Peaks
---
For this part, you will now be focusing on talking images of mountains in the Italian dolomites. Plus, you will see how Clifford uses the winding roads as foreground elements to add to the beauty of the peak ranges in the background.
Your coach will also teach you how to get the perfect exposure on iPhone when shooting these subjects. By watching the videos here, you will know what should be the first things you need to focus on once you are in the location.
On top of all that, he will also share with you:
how you can add more drama to your shots;

how to make your images even more eye-catching; and 

how to use the PhotoPills app.
---
Module 4: Waters
---
Rivers and waterfalls are naturally dramatic. One thing that makes it very interesting is that it is constantly in motion. While that makes photography a bit challenging, it could also help you improve so much.
In this module, you will be discussing the long exposure technique that every artist should know – amateurs and professionals alike. This technique will help you to clearly convey in the picture the energy and drama from these subjects.
---
Module 5: Lakes
---
Unlike rivers and waterfalls, lakes are not in motion. In fact, all you can see is stillness, and that makes it also a very good subject for this craft.
In this lesson, you will know how to perfectly capture the stillness of this body of water and convey your message to the audience properly. Clifford will also share with you some settings that can get the real colors of the trees and the lake in your shots.
And I know a lot of you are so curious as to how you can take beautiful lake reflection pictures, and this class will definitely not disappoint you with this part. There is a video lesson that will teach you how to do just that.
---
Module 6: The Woodlands
---
For this part, you will be focusing more on the various composition approaches you can take when taking photos in the forest. It is a location that is rich in beauty and you will be amazed at how angling affects how much beauty you can show to your audience.
The most interesting part of this module is knowing how to take that awesome worm's eye view images with forest trees looming towards the sunrays. Though this is honestly quite hard to achieve, Cliff will guide you on how to do it so you don't need to worry about a thing.
Here, you also get to appreciate the beauty of macro photography and how much you can do with it.
---
Module 7: Sundown
---
Let's admit it…
No one can ever resist the beauty of sunsets. For some, it is a representation of a day well spent, and for others, it could be the beginning of a magical moment. Now, wouldn't it be amazing to capture this beauty on the camera?
This part will train you on how to scout for the perfect location to get the most wonderful view of the sunset, proper angling and composition,  and proper framing just to name a few.
Another important discussion would be why patience is always the key to getting these wonderful sundown images.
---
Bonuses
---
There are some bonus discussions on taking photos of beaches, more waterfalls, and even editing your shots. Plus, you get to take advantage of a free ebook on this course too!
==> Click here to get access & discounts today!
---
Is iPhone Landscape Mastery Worth It?
---
---
So…
Is iPhone Landscape Mastery course worth it?
If you are an Apple mobile user who loves taking photos, then it definitely is worth it. Even professionals find these lessons really interesting and admit that they learned something new from it.
The discussions are great and well prepared.
Clifford is such a calm guy and by watching even just the introductory videos, you can easily see how beginner-oriented his tutorials are. Plus, the videos don't last that long, only about 10 minutes on average so it is very easy to consume.
Don't get me wrong. They may be short, but it is packed with valuable content.
---
iPhone Photography School Offers
---
Aside from iPhone Landscape Mastery, there are also other online courses offered by iPhone Photography School team. Here they are:
I encourage you to check them out because if you learn various aspects of iPhoneography, you'll really step up your photo game!
---
Final Thoughts
---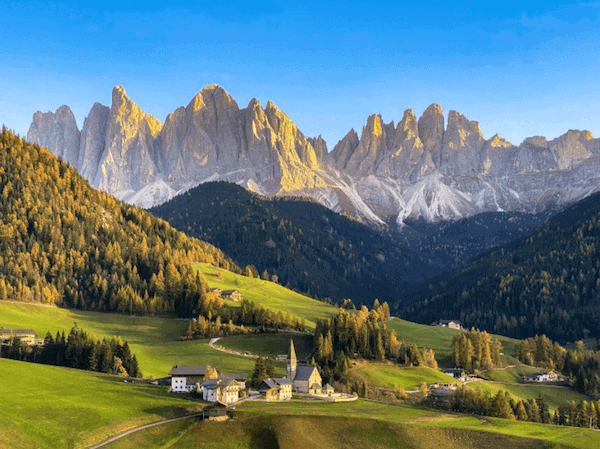 ---
Truth is…
Having the ability to capture and freeze a moment in time is truly amazing. But there are also thousands of apps, accessories, and other pieces of gear that you need to master if you want your work to stand out from the crowd.
Today, that isn't really hard to accomplish. With online courses like ILM, you certainly will have more opportunities to get better in your chosen fields of interest even without formal education on the craft. 
If you are looking for ways to become a better photographer or ways on how you can start your photography journey without spending too much on equipment and gear, then I think this would be a great learning space for you.
(You might also check out the iPhone Editing Academy to learn all the post-processing tricks.)
There are so many things you will know in so little time.
Now… I'd like to hear from YOU:
Do you want to harness the power of your iOS camera and take awesome nature photos? 

Did this iPhone Landscape Mastery review help you decide to step up your mobile photography game?
Let us know your thoughts in the comments below!