Please note: As an Amazon Associate I earn from qualifying purchases. I also work with other affiliate partners and may be compensated from the links below. Details here.
December 9, 2020
SLR Lounge Review: Is SLR Lounge Premium Membership Worth It? (Revealed!)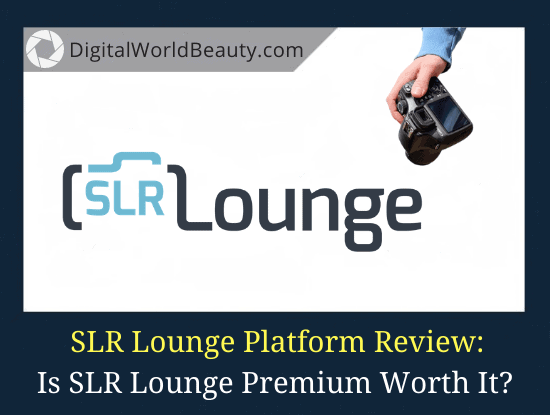 ---
Welcome to my review of SLR Lounge Premium photography platform!
---
Truth is:
You should never stop learning if you want to become the best photographer that you can be. In fact, even professionals take a couple of refresher and new lessons. This will greatly help you improve in every aspect such as knowledge, skills and even techniques.
And with accessible tools and platforms today, you have no excuse not to learn more about your craft. The online world provides you with a lot of opportunities to master almost everything in the comfort of your home, including photography.
Now…
In this SLR Lounge review, we will be discussing about this particular e-learning platform. Today we'll talk about:
what is SLR lounge

Is SLR premium worth it?

pros and cons of the platform

reasons why you should take online photography courses
Without further ado, let's get into the details.
SLR Lounge Workshops Review: Summary
---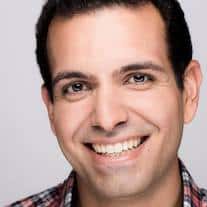 Website: https://www.slrloungeworkshops.com/
Founder & Educator: Pye Jirsa
Product Type: All things photography
Best For: Beginner-professional photographers
Price: $30 to $999 (depends on the plan)
Recommended: Yes
---
The thing is:
Photography lessons are pretty expensive, especially in-person trainings. You might even have to spend thousands of bucks just to master one genre, plus consider the time you need to spend in order to do that.
But what if there was a better way to improve you skills without spending as much time and money?
Most e-learning platforms now offer subscription based plans. This means that instead of paying per lesson, you just need to pay for monthly or annual fee to gain access to all the lessons included in the platform.
And at SLR Lounge, I would suggest this approach to get the best tutorials and training to help you improve further as a photographer. For over a decade, Pye Jirsa has been training people from the ground up to not only become better photographers, but also professional photographers.
We've reviewed a ton of photography courses and platforms over the years, and SLR Lounge is our #1 recommended platform today.
Whether you're a beginner or have advanced photography skills, there's a lot of value for your buck being a Premium member at SLR Lounge Workshops.
==> Check out pricing options (or discounts) here.

---
---
SLR Lounge by Pye Jirsa: Overview
---
First things first…
What is SLR Lounge?
SLR Lounge is an online educational platform that offers training and tutorials in all things photography. They educate beginners and keep professionals updated with the latest trends and techniques.
They offer a wide array of photography courses that aims to help you become better, if not the best, in the industry.
One of it's founders, Pye Jirsa is also the founder of the popular Lin and Jirsa Photography. It is a wedding photography business in Southern California that's doing big in the industry.
(FYI: Jirsa creates all the content you can find.)
Now, what about SLR subscription? Is it worth it? Let's see.
---
What Makes SLR Lounge Premium Special?
---
---
Every online learning platform has its own set of features, some of it makes them stand out among the rest. Let's see what makes this one special.
I'm gonna get this right off the bat. SLR Lounge Premium is something you'd probably want to consider if you really want to learn and become a better photographer.
(Note that the prices tend to changes, especially during the holiday sales.)
It's a kind of membership plan that allows you to access all the lessons and future content on the platform. But what makes it so unique is that they come in three different pricing plans such as:
---

---
6-month Membership Plan (no longer available)
This is a special plan for the Black Friday event. It costs $178 during this event. Once you avail of this plan, you will be billed every six months thereafter.
With this membership, you can stream over a thousand of lessons and video trainings that can potentially turn you into a superstar in the photographic field.
12 month Membership Plan
Right now, you can get this plan for $348 only. That's about $29 per month!
Just imagine how much savings you can get by availing of this special discounted membership plan. And just like the first plan, you can access all the contents of SLR Lounge. There are also forums and communities that you can join in for added guidance and social network.
==> See the current pricing options.
Lifetime Membership Plan
This is probably the best deal you can get for SLR Lounge Premium. By just paying $999, you will have lifetime access to all the trainings and future content in this platform. It is a one-time billing so you don't need to worry about yearly dues anymore.
(Note that during special deal days, the price may be lower, so check the link below for SLR Premium discounts!)
==> See the current pricing options.
Desktop and Mobile Access
Not all online educational platforms are accessible through both desktop and mobile. Others only let you watch lessons on a computer, while others only allow it on mobile, but rarely both.
However, SLR Lounge is making it easier for you to learn everything you need to know about photography whenever, wherever. It's not all the time we can have access to a desktop computer, so it's very helpful to be able to study using your smartphone.
Let's face it:
Subscription-based memberships are not for everyone. Sometimes, you just want to go through one particular lesson, and that's it. At SLR Lounge, you can do that since they are offering standalone workshops for very specific topics.
If you want to avail of their individual training systems, you have two options to choose from. One way is to pay a one time amount of $499 for that specific workshop.
Once you choose that payment option, you can have access to that system. You can choose whether to stream or to download the contents into your computer. It's just like gaining access to that lesson for a lifetime.
On the other hand, you can also avail of Full Access plan at $248 annual fee. This allows you not only to study one workshop, but gain access to all the workshops existing in SLR Lounge.
Great Selection of Photography Resources
Aside from workshops and trainings, this platform also contains a lot of photography resources you will definitely find useful. Among the most popular ones are Lightroom presets. There are templates that you can try out and download. This way, you can put your knowledge into practice.
This is another feature that makes SLR Lounge an all time favorite. Though there are a lot of online photography course out there, they seem to be always a one-way street.
You watch videos and that's where it ends. There are no follow up tips, or even an opportunity for you to ask the instructor about some things you didn't understand so well.At SLR Lounge, that's not a problem.
They believe that a two-way educational system is better. They provide you with assignments and quizzes so you can assess your level of understanding on a particular lesson. Plus, you get to join a community where you can interact with the team and ask whatever you need to ask.
In short, it's an avenue for you to receive feedback on your work and assignments, just like doing in-person trainings. Personally, I think this works better for most students.
There are still other features that you will find once you are in the platform itself. You can explore as much as you want and prepare your self for a better photography journey.
==> See the current pricing options.
---
Is SLR Lounge Premium Worth It?
---
The good thing about this platform is there's always something for everyone – beginners, intermediate, and even professionals. They have a library with awesome collection of a variety of topics that all levels of photographers can relate to.
Now… Is SLR Lounge Premium worth it?
I'll be as direct as possible with this one.
If you are someone who wants to learn about various topics in photography, then this is one of the best value deals you can take advantage of right now.
For a price significantly lower than any individual photography course online, this is a total bargain (especially the Lifetime Access plan).
I've reviewed a tons of platforms and courses, and now SLR Lounge is my #1 recommendation for photographers of all levels.
---
SLR Subscription: Pros and Cons
---

---
Let's start off with the good stuff:
Unlike in-person training, online platforms like this offer an opportunity for unlimited learning. You get to choose whatever you want to study about, how many of it and how often you want to do it.
This is another great advantage of enrolling in online photography courses like the ones at SLR Lounge. No one controls your time but you.
If one day you feel like finishing up an entire photography topic, then by all means go ahead and do it. On some days you feel like skipping, you can certainly do it without someone nagging you over it.
And the best part of it all, you can choose when and where you want to study. If you are a morning person, you can just watch the trainings on your most comfortable and convenient time. Plus, you get to choose where you want to study. The living room, your bedroom, patio, or anywhere else that helps you stay focused.
As for the drawback:
While I said that their Lifetime Access is the best value deal you can ever get, the individual workshops are pretty expensive for most people, especially if they are just starting out and are afraid to invest in new knowledge.
You can also pay for individual courses within the platform (for example, $99 for Lighting 101 course), but you'd definitely get a lot more value and save in the long run by choosing the subscription plan.
---
SLR Lounge Review: Final Thoughts
---
SLR Lounge has great collection of contents that is incredibly helpful for all levels of photographers.
Plus, they provide great support system to their members by allowing them to join an exclusive community. This gives you the opportunity extend your social network while learning from the experiences of your fellow photographers.
==> Join SLR Lounge Premium today.
If you are committed to mastering and improving in photography for a long time, then I highly recommend taking advantage of their Lifetime Access plan.