Please note: As an Amazon Associate I earn from qualifying purchases. I also work with other affiliate partners and may be compensated from the links below. Details here.
March 3, 2018
Sports Photography Tips: How to Shoot Sporting Events (For Beginners)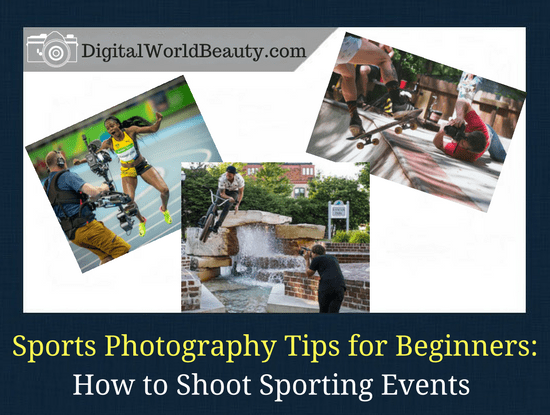 ---
This article on sports photography tips will especially be interesting for parents whose children attend sports clubs.
And to all sports fans, keen on photography.
After all, you want to capture interesting moments during sporting events or just in the process of training.
Everyone who tried to photograph sports knows that this task is not easy.
So, in this post, we will try to give some simple tips that will be helpful if you want to create good photos (even if you are a beginner in photography).
Here's a quick overview of what to expect:
Alright, let's get started.
---
Sports Photography Tips for Beginners
---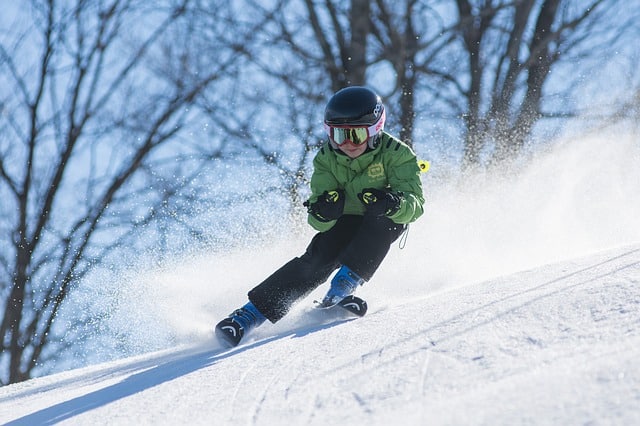 Sports photography is one of the few directions of photography, where the quality and high characteristics of photography equipment are of fundamental importance.
Shooting sports on the first random camera that you've chosen or using your smartphone will simply won't work.
After all, a sports camera needs:
the fastest focusing possible,

correct operation at high ISO if the shooting happens indoors in low-light conditions,

perfect convenience in operation, and,

lightning-fast reaction to the photographer's actions.
In terms of the lens for sports photography, a high lens speed at very long focal lengths is required.
But first things first.
Let's start with practical advice to becoming a better photographer, and then see what kind of equipment will allow you to shoot awesome sports-related photos.
It is important to understand that in sports you will be shooting a fast-moving object, and therefore, you'll need to learn how to adjust your camera accordingly.
---
Choosing Camera Settings for Sports Photography
---
Let's begin with focusing.
See, a common flaw with sports is blurry photos. This is because the photographer isn't able to focus on the object.
In order to reduce the amount of blurry images, you need to set up the autofocus system correctly.
In any modern digital camera there are at least two focusing modes:
AF-S (Auto Focus Single), and,

AF-C (Auto Focus Continuous).
We need the second one.
It will allow you to continuously monitor the athlete moving in space, without losing the image sharpness.
In Nikon digital cameras, the continuous focusing mode is highlighted as AF-C.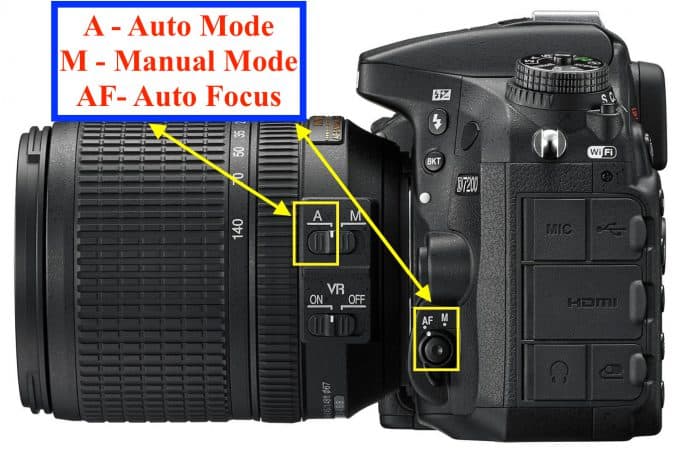 In the AF-C mode, the camera will continuously focus on the selected focus point.
---
Tip #1: Use the 3D Tracking Mode
---
However, one focus point is small, and the photographer can't always keep the focus point on a fast moving object.
So, what then?
In all modern Nikon devices there are two very useful functions: Dynamic AF-Area and 3D Tracking mode.
Dynamic AF-Area Mode ("AF Point Expansion" in Canon) allows you not to lose the object in case it went beyond the initial focus point.
Automation will independently search for an object, focusing on neighboring focus points.
3D Tracking Mode is the one that uses a special scene-recognition system and allows your camera to automatically activate as many focus points as needed to monitor subject movement.
In a nutshell, 3D tracking mode will use all the focus points available to track the object you are trying to photograph, whereas Dynamic mode divides the focus points into separate "zones", activating only the surrounding focus points (as many as you selected).
---
Tip #2: Select "Shutter Priority" Mode
---
However, simply correcting the autofocus is not enough to get a sharp image.
To ensure that your photo isn't blurred, you also need to set the proper shutter speed.
For fast-moving athletes, it is better to use shutter speeds that are shorter than 1/250 sec.
The faster the athlete, the shorter the exposure is needed for a clear fixation on the photo. Therefore, the optimal mode for shooting sports is "shutter priority" (S) mode.
---
Tip #3: Make a Compromise Between ISO and Shutter Speed
---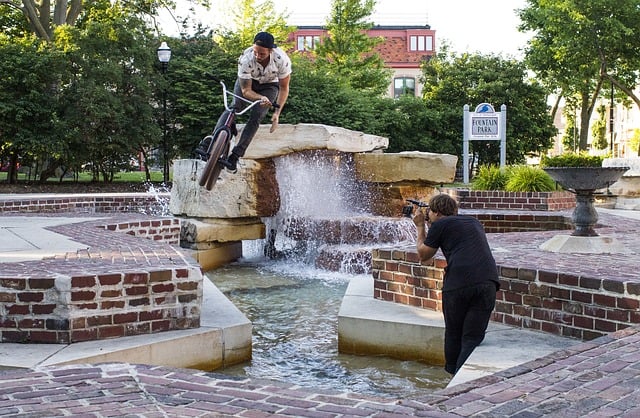 Let the camera to automatically deal with ISO and aperture.
At such short exposures, the ISO will be very high, and we will have to find a compromise between the shutter speed and the ISO value.
It will not be so easy to set the shutter speed to 1/4000 s: the ISO will then have to be raised to a completely crazy level, and the frames will drown in digital noise.
Therefore, when shooting one of the tasks of the photographer – to find a reasonable compromise between the length of exposure and photosensitivity.
---
Real Life Example
---
I have a friend who shot figure skating competitions on an indoor ice rink.
Obviously the lighting was artificial and not very bright.
This made it challenging for him to find any balance – either ISO was very high or the shutter speed was slow.
After playing a bit with it, he decided to shoot at shutter speeds in the range 1/160 – 1/500 s and at ISO 1000-3200.
This is just an example that sometimes you'll have to find a balance between the two in order to achieve the sharpest image possible.
In slow phases of movement, you can use slightly longer exposures.
When you increase the shutter speed length, you decrease the ISO level.

Decreasing ISO means decreasing the image noise.

And the decrease in noise means that you will have a higher image quality.

Do you see how that works?
When shooting complex technical elements in sports, whether it is a jump of a figure skater or catching the moment in a hockey game, the exposure should be reduced.
---
Additional Comments on Sports Photography:
Continuous Shooting & The Use of Flash
---
Obviously, not always will an athlete look good when performing sports-related tasks.
For example, at the time of complex jumps, you can't really control your facial expression and overall this is not the time when you will get the most picturesque poses during rapid movements.
Continuous shooting is what will help you capture one's best moments. After shooting, in that series of frames you will be able to find the best one.
It is unlikely that you'd have the same level success with single shooting.
Now, the attentive reader would probably notice that I didn't say anything about the use of the flash.
Why?
This is because using the flash when shooting sports is not always appropriate.
1) First of all, most often the subject we are shooting is at a very great distance from us, so the flash won't be helpful anyway.
2) Second of all, it doesn't really work out with the continuous shooting because the flash will take too long to charge. As you already know with sports we need fast focusing and a high frame rate.
This leads us to the following question: "Which camera should I choose for sports photography?"
---
What Is The Best Camera + Lens for Sports Photography Today?
---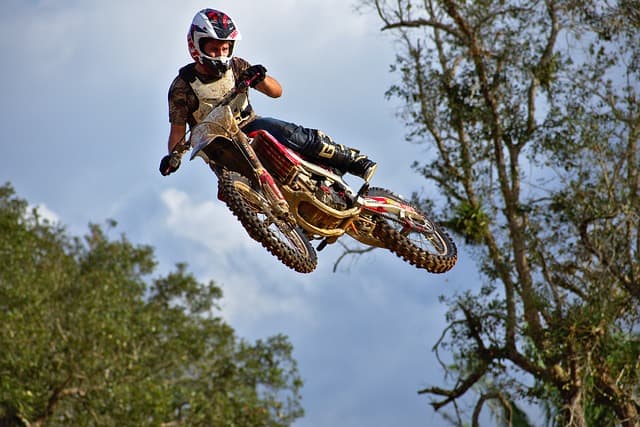 So, we figured out why during sports it's important for the camera to have quick and accurate focus, fast continuous shooting, and an adequately-running auto mode system.
The ability to quickly adjust the necessary parameters such as shutter speed is also important.
Frankly, any modern DSLR will be suitable for these needs.
An excellent choice will be fast "reportage" cameras like Nikon D7100, Nikon D750 or Nikon D810.
(If you're more into mirrorless options, consider Sony a9 with the right sports lenses.)
---
Sports Photography Lenses
---
Choosing the right lens for sports photography is more challenging.
First thing we must understand is how far will the subject of photography be from us. Almost always when shooting sports, there are at a decent distance from photographers.
If this is so, then we will need a telephoto lens because its lenses give a magnified image.
For most cases a 70-300 mm lens will be more than enough.
(To shoot soccer, you may need something even longer.)
---
Lens Aperture
---
The aperture of the lens is what's very important.
This is what will allow you to take fairly short exposures in poor lighting.
Of course, the ideal option here will be telephoto lenses with aperture of F/2.8.
[easyazon_image align="center" height="325″ identifier="B002JCSV8U" locale="US" src="https://images-na.ssl-images-amazon.com/images/I/41NWvODCrOL.jpg" tag="lifinkaisty-20″ width="500″]
For example, the gorgeous one is Nikon AF-S 70-200MM F/2.8G ED VR II Nikkor or a slightly more affordable one is Nikon 80-200MM F/2.8 ED AF-S Zoom Nikkor.
However, these lenses are usually not affordable for everyone.
Another disadvantage of these "photo monsters" is that they are big and heavy.
There are more inexpensive and compact camera models with a lower exposure output.
In the past, I used a lens that was twice smaller and weighs half as much as the previous ones, but it loses a bit in terms of the aperture:
[easyazon_image align="center" height="286″ identifier="B009VZOK0Q" locale="US" src="https://images-na.ssl-images-amazon.com/images/I/41hCsp8x6tL.jpg" tag="lifinkaisty-20″ width="500″]
Nikon 70-200MM F/4G ED AF-S VR Nikkor.
The most affordable option will be:
Nikon 70-300MM F/4.5-5.6G ED-IF AF-S VR Zoom Nikkor.
While among the mentioned lenses it is the lightest and compact, and has quite a decent picture quality, it still loses to other DSLRs in terms of aperture.
---
Final Thoughts on Sports Photography Shooting Tips for Beginners
---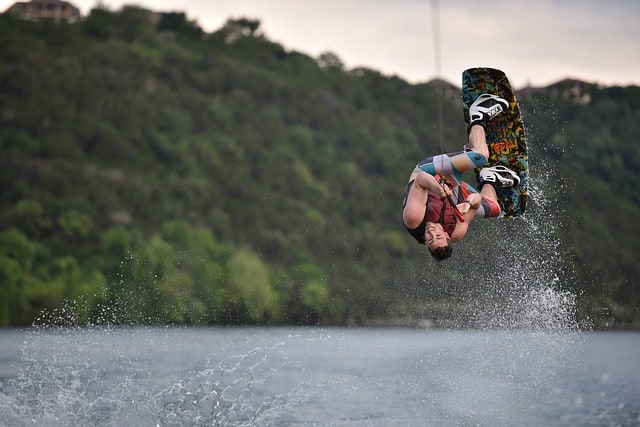 Now, I understand that choosing the best camera might be a challenge.
I understand that you want the best quality for the best price.
---
---
I believe that choosing a specialized camera should be a fun process that's why in the list I included both the cameras and the recommended lenses for each camera presented in the camera.
Just because these cameras + lenses are considered to be the best ones on the market, it doesn't mean they are the most expensive.
We really considered the quality-price ratio.
---
Now, over to you.
Did you find these sports photography tips easy to understand?
We were trying to create this article in a way that's clearly understandable for beginners.
If you have any questions, let us know in the comments!