January 9, 2019
5 Best Hybrid Digital Cameras in 2019 (For Both Video and Stills)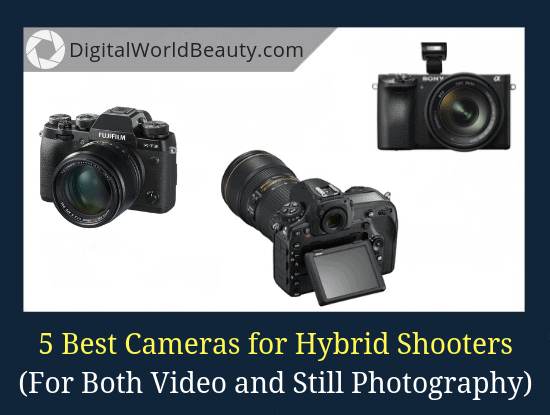 ---
Question: "Which camera should I buy for both video and still photography?"
If you are one of those who want to take a few shots and grab a little video clip, then this post about best hybrid cameras in 2019 is for you.
---
Look:
A lot of people are hybrid shooters, meaning that they want to shoot both video and stills (oh, and audio too). 
I've seen influencers who often like to stitch it together and post it on Instagram to increase their popularity.
The beauty of hybrid cameras is that: 
they (generally) are compact, 
they offer interchangeable lenses, and, 
they have a large image sensor (which is important for high quality images). 
Not to mention that you can produce top-notch video clips too.
With a wide range of price points and features, finding your perfect hybrid camera takes some work but I took care of it for you in this post. 
One more thing:
I also added the best lens recommendations for each camera mentioned here.
Note: "Hybrid camera" term is often interchanged with the terms "mirrorless" or "compact system camera", so I may use all three terms within the post.
Now…
Here is a quick overview of what to expect in this post. 
---
*** Please note that the prices on Amazon are subject to change. ***
---

Here's thing:
This is not the first time Sony a7R III and Nikon D850 are recommended on DigitalWorldBeauty.com website.
Why?
Because they are just THAT good and will most certainly suit any photography needs of yours. 
But let's start from the beginning.
---
Best Hybrid Digital Cameras Right Now
---
Fujifilm X-T20
Quick Specs:
Type

: SLR-style mirrorless camera

Weight

: 383 g

Resolution

: 24 MP

Sensor

: CMOS

LCD

: Tilting screen

Touchscreen

: Yes

Weather-sealed

: No

ISO

: Auto, 200-12800 (100-51200)

My (2019) Rating

: 8.3/10
---
Look:
If you're looking for the best "all-in-one" camera that costs around $1000 give or take, then Fujifilm X-T20 is for you. 
Not only is it affordable but it is also an official EISA Award winner as the "best consumer compact system camera 2017-2018".
Here are a few reasons why you'll love X-T20, especially as a beginner photographer:
Auto mode

built-in flash

touch screen

has 4K video
But what is the most important "weapon" of Fujifilmn X-T20? 
It is definitely the X-Trans CMOS III, a high-performance sensor that we know from the X-T2 and X-Pro 2 flagship cameras. 
It has also taken the video mode with high-resolution UHD and a stunningly fast focusing system. 
Here's the kicker:
I

n X-T20 you get 90% of X-T2 flagship camera for half price.
Now…
Do I recommend buying it in 2019? 
You bet I do!
---
Fujifilm X-T20 Video Review (Hands-On Field Test)
---
Chris has done an amazing video-review for you as always, and this time the hands-on field test took place in Japan!

---
Fujifilm X-T20: A Bit of "Boring" Tech Stuff 
---
This camera has a lot in common with the flagship X-T2 (more on this later). 
Sensor and autofocus:
It is equipped with the same sensor format APS-C – X-Trans CMOS III – with a resolution of 24 megapixels and the same advanced hybrid autofocus system. 
It uses 325 focus areas distributed throughout the frame.
(And 169 of them are phase type, their sensors are built right into the sensor.)
Burst rate:
The speed of serial shooting is 14 frames per second when working with an electronic shutter. With a mechanical one it is 8 frames per second.
Price:
Fujifilm X-T20 is much more affordable than its predecessor.
I mean…
This camera is almost twice as cheaper, plus it has many features that will be useful for a beginner photographer. 
For example, there is:
an intelligent auto mode Advanced SR AUTO,

and a built-in flash. 
Ergonomics is also simplified. 
X-T20 has a touchscreen which is definitely distinguishable from previous Fuji camera models.
How cool is that? 
Here's a sample photo of how this camera works in practice.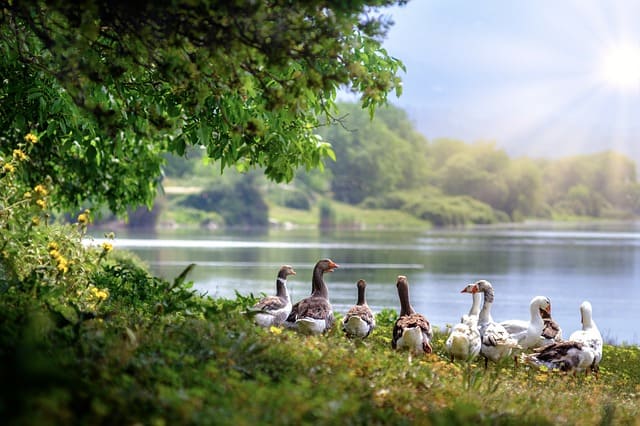 ---
What About Video in Fujifilm  X-T20?
---
Since this post was published for hybrid shooters, it's important I mention the video capabilities of the cameras as well.
What can I say here?
First of all:
Video is definitely of high quality. 
Your video clips will be stored in UHD resolution at a rate of 30 frames per second.
Autofocus:
As was mentioned earlier, the autofocusing system is already known to us from the X-T2 camera model.
It uses up to 325 separate focus points, and also provides the ability to select areas of autofocus.
It gets better…
There is an intelligent focus mode, which:
independently analyzes the scene being shot and can distinguish faces and even eyes,

and also allows tracking of moving objects in five different pre-programmed situations.
For manual focus, users are offered tools such as focus-peaking and a focus bar with depth of field.
In terms of speed:
Fujifilm X-T20 can almost always be ready for immediate start of shooting: even with insufficient amount of light, the scene taken becomes clear after 0.4 seconds.
Now:
I may not be much of a video person but to me it sounds like a good deal.
---
What you might like about this camera:
powerful Auto mode

compactness, convenience in work

quality materials and assembly

decent work at high ISO

classic film presets

advanced AF system, focusing on the face, eyes, settings tracking AF

high-quality electronic viewfinder

absence of lags and delays

possibility of video recording in 4K

great price.
What you might not like about this camera:
not stabilized, so you might have to use a tripod

the inability to shoot in RAW in Auto mode;

absence of dust and moisture protection;

you can't change the shooting parameters and navigate the menu in touchscreen.
---
What Lens Should You Get for Fujifilm X-T20?
---
X-T20 comes with two kit lenses:
you can buy a kit with an inexpensive Fujinon XC 16-50mm F/3.5-5.6 OIS lens, OR,

a more advanced Fujinon XF 18-55mm F2.8-4 R LM OIS lens. 
The latter will better reveal the potential of your new camera.
---
---
EISA Award: Best Camera for Stills and Video
---
Sony a6500
Quick Specs:
Type

: Rangefinder-style mirrorless camera

Weight

: 453 g

Resolution

: 24 MP

Sensor

: CMOS

LCD

: Tilting screen

Touchscreen:

 Yes

Weather-sealed

: Yes

ISO

: Auto, 100-25600 (boost to 51200)

My (2019) Rating

: 8.3/10
---
Guess what?
Fujifilm X-T20 isn't the only one in this list that has won an EISA Award.
Sony a6500 also was given this prestigious camera award as the "best prosumer compact system camera 2017-2018".
(Which is just a fancy name for "hybrid camera".)
If you ever held the previous model, you will know that Sony a6300 is noticeably inferior to the a6500 model.
What's so special about it?
Specifically, photography enthusiasts will absolutely love that there is:
an increased buffer, 

5-axis image stabilization, 

and the 425-point phase-detection autofocus.
The touch screen will become a pleasant bonus and the last argument in favor of Sony a6500 when camera shopping. 
---
Sony a6500 Video Review (Hands-On Field Test)
---
This time, Chris decided to test the camera in Texas, Austin. 
The good thing is that Jordan was videoshooting with a6500 as well, so you will have a pretty good idea of how this camera works from all angles.

---
Sony Alpha 6500: Finally Comes with Stabilization
---
Without a doubt, the main camera innovation is the presence of an image stabilizer.
Specifically:
An integrated 5-axis stabilizer compensates for the camera's shake even when used with lenses without the "Optical SteadyShot" system.
In practice:
This means that you can use an exposure 4.5 steps higher when hand held shooting.
During the test, the Alpha 6500 with a 50 mm lens, even at 1/20 second exposure, continued to give clear images.
Touchscreen:
Sony a6500 touchscreen has the following options:
one-touch shooting, and,

setting the point for autofocusing.
And when framing through the viewfinder the screen works like a touch pad, allowing you to select the focus area with your finger…
… While still keeping your eyes on the viewfinder (see image below).

It's the first time that this ability was introduced in Sony cameras.
---
Stabilization Comes in Handy for Videographers Too
---
Videographers will warmly welcome the appearance of the image stabilizer in the camera.
At last, clear and detailed records in Ultra HD resolution at 30 frames per second will look "calm".
There is also an ability to get rid of unnecesary shakes when you press the camera buttons.
Another thing you'll love:
Sony a6500 is the first DSLM camera equipped with a flip down 3-inch touchscreen with high resolution. 
This very well facilitates the implementation of soft focus transitions with continuous video recording.
---
Sony a6500: First Class Image Quality
---
One thing is clear:
The Alpha 6500 is one of the best models that the APS-C market currently offers.
Great merit in this belongs to the quality of the image. 
24 megapixels at a minimum ISO provide clear and breathtakingly detailed images of the full-frame DSLR camera level.
I mean…
high-resolution structures,

extremely clear lines,

low noise at high ISO.
The images look simply amazingly good.
Here's a sample photo for you to judge.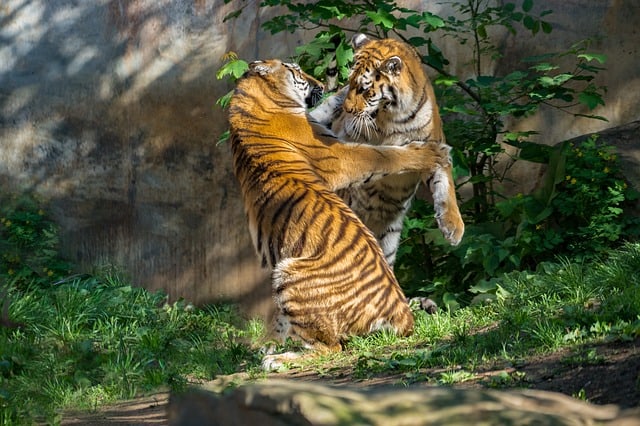 You will also love the level of detailization, which remains high up to ISO 3200.
(It is even slightly better than the previous model.)
Of course, sometimes you may notice the noise in the image at a 100% increase, starting at ISO 3200.
And yet, overall, this is a very good result!
---
What you might like about this camera:
comfortable and durable body

integrated image stabilizer

excellent image quality

extensive videoshooting capabilities in Ultra HD resolution

clear viewfinder and flip-up display

swift autofocus

charging ability from USB

fast continuous shooting
What you might not like about this camera:
slow SD card slot and fills up fast with 4K

can't swipe or enlarge gallery photos like we usually do

battery life could've been better

no headphone jack
---
Lens Recommendations for Sony a6500
---
If you're looking for just one lens, the best recommendation would be Sony E PZ 18-105mm F4 G OSS. 
It's f4 constant, but it can be a workhorse for you. 
This is basically the best native run and gun lens for a6500. 
For APS-C, this is your most reasonably priced lens to cover the major focal lengths. 
Also sharp enough for 4K videoshooting.
Bear in mind:
This lens is not weather sealed and isn't great in low light.
If you can afford buying two lenses, go for 18-105mm f/4 constant and 35mm f/1.8 prime lens.
The latter will allow you to shoot in low-light situations.
---
---
Best Cameras for Hybrid Shooters in 2019
---
Fujifilm X-T2
Quick Specs:
Type

: SLR-style mirrorless camera

Weight

: 507 g

Resolution

: 24 MP

Sensor

: CMOS

LCD:

 Tilting

Touchscreen:

 No

Weather-sealed

: Yes

ISO

: Auto, 200-12800 (100-51200)

My (2019) Rating

: 8.6/10
---
Fact is:
While Fujifilm X-T20 has a lot of features from X-T2 camera, a lot of people will still consider the latter as a better-specified option. 
But don't get me wrong:
Mid-range X-T20 is a great hybrid camera for your money.
Unless you want certain extras (like 3-direction tilting LCD screen), then go for flagship X-T2.
Without a doubt:
Fujifilm X-T2 is definitely known as one of the best mirrorless cameras of its class (category).
If you want the latest and the greatest Fuji…
Then you might want to consider the newest camera released: Fujifilm X-H1.
Anyway…
Let's start with the video review of X-T2 camera.
---
Fujifilm X-T2 Real Word Comprehensive Review
---
As usual, I thought you'd enjoy the video review before moving further, so here it is.

---
A Few Technical Aspects of Fujifilm X-T2
---
Clearly:
Two vectors in the direction of which X-T2 has especially advanced are:
the system of autofocus, and,

video shooting.
The new hybrid autofocus system implemented in the Fuji X-T2 camera has 91 focus areas (versus 49 in previous models), and there are 325 focus points in all.
Approximately 40% of the area of the image (this is the central area of the frame containing 49 focus points) covers the autofocused pixels with phase detection for fast and accurate autofocusing. 
Now:
This can come in handy in a variety of shooting scenes.
The upgrade of the AF system is supported by several important changes in the algorithm, which gives a dramatic improvement.
Fujifilm promises precise focus in any shooting situations, even in low-light -3EV.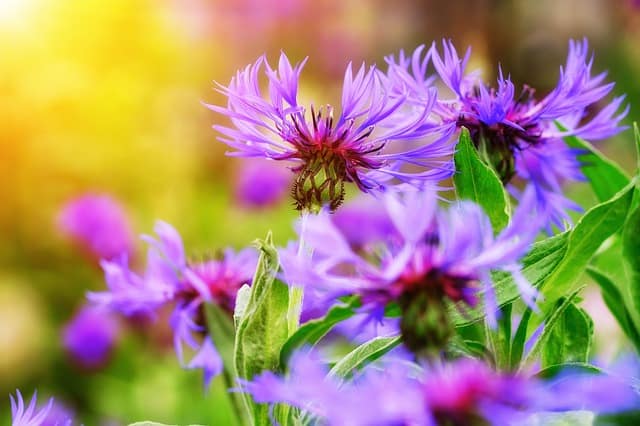 Continuous autofocus (AF-C) has also been substantially refined.
It allows you to select individual settings of three parameters depending on the shooting situation:
Tracking Sensitivity
Speed Tracking Sensitivity, and
Zone area switching.
Small icons depicting athletes, animals and transport will hint you which mode to choose.
Those who want to adjust the focus themselves can do this by selecting the sixth item in the menu.
As for video shooting:
This camera was the first one created by Fujifilm that had 4K resolution. 
During the video shooting you can use all color schemes (film simulations), which are one of the "trademark" features of all Fujifilm cameras.
Keep in mind:
The X-T2 is not stabilized, so be sure to get a tripod or a gimbal.
(Zhiyun Crane 2 is one of the best gimbals on the market, by the way).
---
What you might like about this camera:
first-class level of sharpness and low noise level

fast autofocus and burst rate

weather resistant

understandable management

useful battery pack

shooting video in Ultra HD format
What you might not like about this camera:
rudimentary video mode

not stabilized
---
Lens Recommendations for This Hybrid Camera
---
It's recommended that you get Fujinon XF16-55mm f/2.8 R LM WR. 
This lens is a bit pricey but it'll definitely pay off.
For some people it's "bread and butter" lens. 
Important:
While it takes amazing, sharp photos and is weather resistant, keep in mind that it does struggle a bit in low light conditions.
---
---
The Best Hybrid Camera in 2019
---
Sony a7R III 
Quick Specs:
Type: SLR-style mirrorless camera
Weight: 657 g

Resolution

: 42 MP
Sensor: BSI-CMOS

LCD:

 Tilting

Touchscreen:

 Yes

Weather-sealed:

 Yes

ISO: Auto, 100-32000 (50-102400)

My (2019) Rating

: 9.5/10
---
Let's face it:
While Sony a7R II is a cheaper alternative, without doubt the new a7R Mark III is the best mirrorless camera on the market, whether it's for:
portraits,

or anything else.
Various improvements which were introduced in the a7R Mark III still make it one of the fastest multi-megapixel cameras today.
Here's why:
continuous shooting up to 10 frames per second,

continuous eye AF,

a buffer for 42-megapixel RAW,
These added features really are amazing.
Many, even old-school photographers, will agree that this camera turned out to be very successful and extremely universal.
Does it have any cons? 
In my opinion, most of them are not so noticeable compared to its pros.
---
Sony a7R III Full Video Review (With Samples)
---
This time Chris and Jordan decided to test the camera in Arizona. As usual it is a comprehensive video review with samples.

---
What Photographers Will Love:
a7R III is Amazingly Fast with Sharp Images
---
Sony a7R III autofocus:
This camera with its quick autofocus can appeal not only to amateurs, but professionals too.
I mean, this full-frame mirrorless camera is able to produce a series of images at a speed of up to 10 frames per second…
… Both with a mechanical, and with a silent electronic shutter.
The camera buffer contains 170 pictures in JPEG format or 40 photos in RAW format.
Why's that?
Such fast, powerful autofocus is partly due to the reprocessed sensor:
A graphics chip at 24 MP provides a good compromise between resolution and file size.
On top of that the sensor is built using BSI (backside-illuminated sensor) technology from Sony, which is especially important in poor lighting conditions.
There's more:
The new mirrorless has an extended range of photosensitivity (ISO 50 – 204800), and at ISO 6400 the camera will already produce very clean and detailed images.
I mean the detail of the image is extremely high.
You can boldly use values of up to 12,800 ISO units.
As a portrait photographer, you will like the eye-detect autofocus in a7R III.
Basically, it can lock on to the eyes so you will never have to move the focusing point around.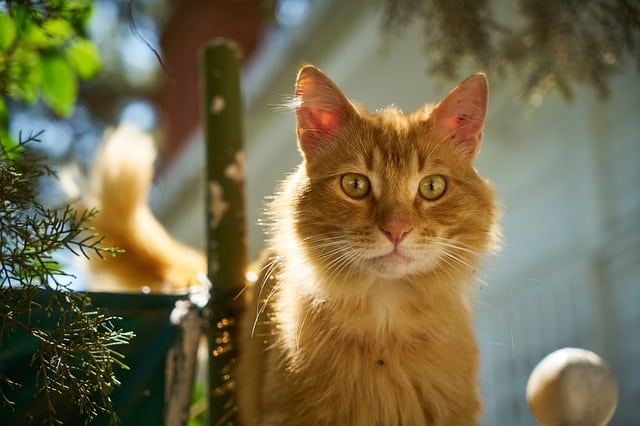 ---
What Videographers Will Love:
Professional Video and Endurance When Shooting
---
Good news:
Sony Alpha 7R III pays a lot of attention to video too.
Ultra-HD at a speed of 30 frames per second, as well as slow-motion shooting in Full-HD resolution and 120 frames per second give an idea of the video capabilities of this camera.
The range from 16 to 100 Mbps leaves a huge freedom of action for post-processing.
In addition to the SLog2 and 3 profiles, the HLG protocol is now available for selection…
… This makes it possible to get an impressive HDR-video.
One more thing:
Also practical for video recording is the touch function of the flip-down 3-inch display located on the reverse side.
When photographing:
On the contrary, it is more convenient to use a giant and also extremely accurate viewfinder with an OLED panel, on which 3.7 million subpixels lie.
---
What you might like about this camera:
high detail images;

solid ISO up to 12,800 units;

very wide dynamic range;

high speed of continuous shooting up to 10 frames/s;

noiseless shooting;

excellent autofocus;

effective image stabilizer based on the sensor shift;

touch sensitive display;

very good viewfinder;

high-quality video in 4K and Full HD;

input for microphone and headphone output;

dust and moisture protection;

possibility of charging and working from USB;

possibility of communication with the smartphone via Wi-Fi, geotagging via Bluetooth;

two memory card slots, one with UHS-II support.
What you might not like about this camera:
takes some time to understand its abbreviations;

minor delays when working with menus;

not always smooth work with compatible applications;

limited functionality of the touch interface.
---
What Lens is Recommended for Sony a7R III?
---
As a hybrid shooter you will very much enjoy Sony FE 24-70mm f/2.8 GM Lens. 
It is a solid, professional, weather-resistant lens that will produce ultra-sharp images.
Truth is:
It definitely is pricey but the quality and versatility sure do stand out. 
It also balances well on a7R III even without the grip.
---
---
Best Hybrid DSLR 2019 (For Hybrid Shooters)
---
Nikon D850
Quick Specs:
Type: Mid-size SLR
Weight: 1005 g

Resolution:

 

45 MP

Sensor: BSI-CMOS

LCD:

 Tilting

Touchscreen:

Yes

Weather-sealed:

Yes
ISO: Auto, 64-25600 (32-102400)

My (2019) Rating

: 9.5/10
---
Let's be honest:
There is a reason why I keep recommending Nikon D850 and Sony a7R III over and over again, whether it's for portrait or landscape photography. 
These cameras are just awesome in many ways. 
I always say that Nikon D850 is more for old-school photographers.
Why?
See, Sony a7R III takes some time to get used to (and some people still don't fully accept mirrorless cameras).
But:
If you are bit nerdy for all the new camera features, then you'll love the mirrorless Sony.
Anyway…
Nikon D850 is the ultimate DSLR with:
amazing image quality,

4k video,

lightning fast autofocus,

and killer features.
Without doubt, D850 is one of the best Nikon cameras on the market. 
---
Nikon D850 Full Review (Video + Samples)
---
Check out Dan's experience with Nikon D850 and the things he loves/doesn't love about this DSLR.

---
45 Megapixels – Will Blow Photographers Away
---
Here's the deal:
One of the great features of this camera is its sensor with 45 MP which will completely blow you away.
Q: Why you need so many megapixels?
This is because it gives you more detail. 
And more image detail means more freedom in everything. 
It allows you to:
print pictures in large format,

gives room for framing,

and greater flexibility in processing.
For example:
Retouching a portrait or a subject photo becomes much more convenient if the shot is taken in high resolution.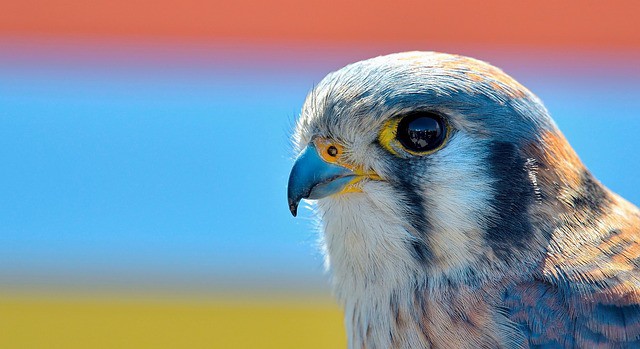 There's a catch though:
The 45 MP comes at price. 
What I mean is that your old lenses will probably not handle this new sensor technology very well, so you will likely have to purchase a new lens with it. 
Even at 36 megapixels, it is recommended that the exposure be at least 1 LW less.
For example, at 30 mm at least 1/60 sec. At D850 it can be even more likely 2 LW, that is 1/100 with or is shorter.
Or else you will have slightly blurry images (when zooming in the images).
---
What Will Videographers Like About Nikon D850?
---
What about video shooting?
Here, too, the Nikon D850 is "charged up" with the latest technology.
You can record 4K-video at a rate of 30 frames per second without a crop!
What's more:
There is the function of accelerated shooting Full HD with a frequency of up to 120 frames per second to create a spectacular slow motion.
Making time-lapse in 4K resolution became much easier: the camera itself will shoot and create a quality video.
Without a doubt:
D850 video recording capabilities are brought to the professional level. 
Important:
A prerequisite for using all these features is the availability of fast memory cards.
Either an SD card of the UHS-II standard in the first slow, or an expensive XQD card in the second slot.
Better yet, use both.
You need fast memory cards not due to high resolution images and videos, but more because of the high speed of continuous shooting.
Approximately seven frames per second is surprisingly swift for a camera with such an extremely high resolution.
---
What you might like about this camera:
its highest level of resolution

excellent work at high ISO, low noise level up to ISO 6400

wide dynamic range, flexibility in processing RAW files

ease of use: improved grip, button illumination, high resolution inclined display

touch screen

optical viewfinder with 100% frame coverage

quiet shutter

noiseless Live View shooting

fast and tenacious focusing

high speed of continuous shooting (7 fps), capacious buffer

30 fps 4K video shooting

support of modern fast memory cards XQD and SD UHS-II
What you might not like about this camera:
a bit slow focusing of contrast type in Live View mode

challenging for beginner photographers
---
Lenses for a Nikon DSLR Hybrid Shooter
---
Remember I mentioned earlier that one downside to Nikon D850 is having to get newer lenses? 
Well, here it is: 
Nikon AF-S FX NIKKOR 24-70mm f/2.8E VR.
If you've seen other posts of ours that focus on top 5 specialized cameras, you will notice that I try to provide cheaper (yet great) alternatives to expensive Nikon lenses. 
In this case:
I don't want to recommend third-party lenses which I know might not satisfy you well.
If you can afford it, then absolutely go for 24-70mm f/2.8E VR lens.
---
---
Thoughts on 5 Best Hybrid Digital Cameras in 2019
---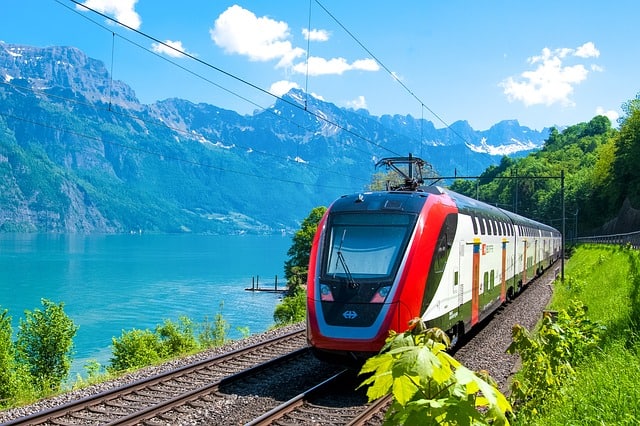 So…
These are the 5 best hybrid digital cameras (in my opinion) that you can buy in 2019. 
Each of these cameras will realize your needs as a hybrid shooter – whether you want stellar photos, or need to create a top-notch video clip to post on Instagram.
As it has been mentioned before, what's great about hybrid cameras is that they are pretty compact, they offer interchangeable lenses and they have a large image sensor which is responsible for high quality of the images.
I understand that everyone's bugdet is different, so I included cameras based on different price points. 
To make it even easier for you, we included the recommended lenses to get for each camera mentioned in this post.
Happy photographing!
---
Ask Me Anything
---
Now, I'd like to hear from YOU:
What was your favourite from this list of 5 best cameras for hybrid shooters in 2019?

What's the budget you're looking for?

Any particular brand you prefer for both video and stills?
Ask me anything.
Any suggestions, recommendations and questions are welcome in the comments below!
---
Sharing is caring!
About Author
Zarina
Founder & CEO of Digital World Beauty. My main objective here is to create a valuable resource for photography enthusiasts with honest tech reviews, course recommendations, and how-to tutorials.