Please note: As an Amazon Associate I earn from qualifying purchases. I also work with other affiliate partners and may be compensated from the links below. Details here.
October 16, 2020
The 9 Best Cheap Cameras Under $500 Today (Compacts, Mirrorless and DSLRs)

---
Want to give photography a try without spending a lot of money?
Below is the list of the 9 best cheap digital cameras under $500 for 2021 that will allow you to get your feet wet in photography without breaking the bank. 
Some of these compacts are super inexpensive.
(I am talking about point-and-shoot cameras under $200.)
Keep in mind:
Just because they are cheap, doesn't mean they aren't good.
Point is…
Whatever your budget is, this guide should help you choose the best personal camera for your needs at an affordable price.
Here's an overview of what to expect in this post:
9 Best Cheap Digital Cameras (Under $500)
---
I decided to offer you a few interesting cameras and divided them into two categories by price point.
The first segment examines the most affordable price range: the best digital cameras under $200.
And before we start to review specific cameras, let's look at their capabilities in general.
---
Best Digital Cameras Under $200:
Set Realistic Expectations
---
Let's face it:
You shouldn't expect miracles from from cameras of this price range.
Cameras under $200 are often point-and-shoot cameras, that is, they have a minimum of manual settings and "creative" modes.
---
*** Please note that Amazon prices are subject to change! ***
---
Typically, they do not have very fast lenses or long zooms.
In terms of sensors:
The sensor is small, and, as a rule is a CCD one (but we were able to pick up models with CMOS sensors!).
Full HD shooting with these cameras is even more a rarity.
But guess what?
Here, too, I found cameras that can provide good video quality.
Last but not least:
Thanks to the availability of Wi-Fi and NFC in some camera models, transferring pictures to a smartphone, and wireless printing, have become very simple and quick.
In any case…
The image quality and camera's overall capabilities even of this price range surpass the majority of smartphones of this same price range.
Let's get started.
---
Nikon COOLPIX W100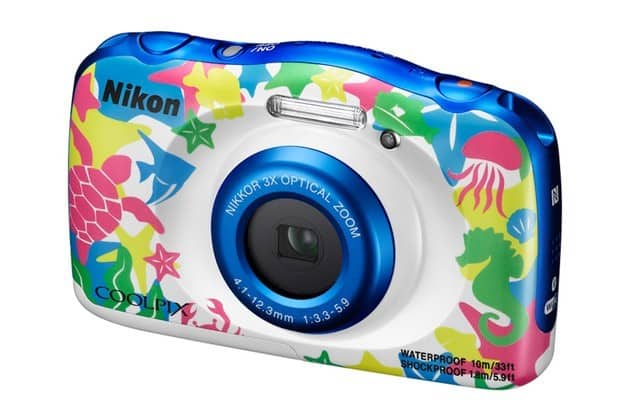 ---
Key Features:

Type: Compact digital camera
Weight: 177 g
Sensor: 1/3.1-in. type CMOS
Lens: NIKKOR lens with 3x optical zoom
Autofocus: Contrast-detect AF
ISO: 125 to 1600
Durability: Waterproof, Shockproof
---
Here's the deal:
I think Nikon Coolpix W100 is one of the best Nikon compact cameras.
What I like about it:
It's compact,

Offers pretty great image quality

Shockproof and waterproof

Can be recommended as a family camera (with the children's menu),
… And, therefore, works great for family vacations.
The design:
The design of the control system resembles a pocket game console. The buttons on the Nikon Coolpix W100 are large and comfortable.
This camera has children's and adult menu.
And here's the thing…
The children's menu allows your kids to take pictures in a game form, with animated characters on the screen, and they can put colorful stamps on already-taken shots.
Pretty cool, right?
Now:
There are different colors available of the body of this camera. The most original is with a bright drawing of marine subjects on a white background.
For little photographers additional accessories are available:
designer backpacks, and,

a floating camera strap.
And, as already has been mentioned before… In addition to an interesting bright design, the body of this camera is shockproof and waterproof.
Basically, Nikon Coolpix W100 can:
withstand a drop from a height of up to 1.8 meters,

a dive to a depth of 10 meters, and,

is capable to handle a cold weather of up to -10 °C,
…. while retaining all its technical capabilities.
Now:
Important thing to mention:
When you turn on the camera, on the screen you will see "waterproofing precautions" greeting. It will guide you through that water doesn't get into the camera when you're using it underwater or in bad weather conditions.
The battery compartment requires a two-step unlocking process so that you don't accidentally open it underwater, or when anything else that may get inside your battery compartment.
What about image quality?
The image quality of the Nikon Coolpix W100 is quite decent for its price category.
It is equipped with a 3x NIKKOR zoom lens with the option of electronic magnification up to 6x, and a CMOS sensor with a resolution of 13.2 million pixels.
In plain English:
This is quite enough to make sure you captured any important event in your life in good quality.
Shooting in Full HD format with stereo sound is a definite plus of this camera!
---
---
Additional features to mention:
This camera has an HDMI output, which means you can view your captures images and videos on the big screen.
However, Nikon's SnapBridge App provides a better opportunity. With this application, available for Android and iOS devices, your camera automatically syncs with various mobile devices.
Wi-Fi connection allows you to view pictures and manage the camera in real time.
And thanks to Bluetooth, pictures can automatically get transferred to your smartphone as they are taken, consuming a small amount of battery power.
The process of setting your smartphone with your camera is simple and is only done once as the camera automatically detects a previously connected device on all subsequent occasions.
Very convenient!
Best Family Camera Under $500 (For Vacations)
---
Let me remind you:
The cost of Nikon Coolpix W100 is less than $200 so don't expect the same level of a camera for $1,000.
And still it offers decent image quality.
I will say this:
The gadget implies that you will be able to shoot in those conditions where other cameras simply give up.
For those who love adrenaline and extreme travel, this camera is gorgeous.

---
SONY CYBER-SHOT DSC-W830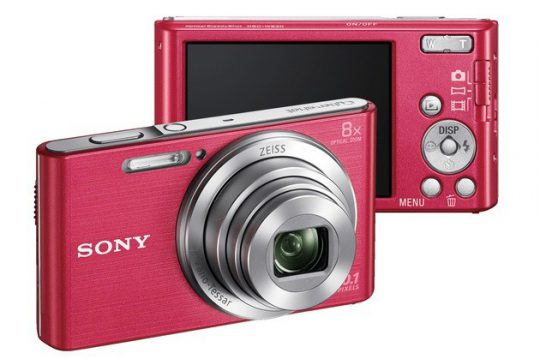 ---
Key Features:

Type: Compact zoom digital camera
Weight: 122g
Sensor: 1/2.3″ Super HAD CCD Sensor
Lens: Carl Zeiss Vario-Tessar
Autofocus: Contrast Detect (sensor)
ISO: Auto, 80-3200
---
Look:
The main advantage of the Sony Cyber-shot DSC-W830 is its compactness.
It is slightly more than a credit card with a thickness of 22.5 mm and a weight of 120 g together with a battery.
A metallic, rigid body with graceful bends makes the Sony Cyber-shot DSC-W830 an attractive detail of your image.
Now…
8x optical ZEISS zoom lens and 20.1-megapixel sensor, manufactured using CCD technology, are responsible for the image quality.
The zoom level with a focal length of 25-200 mm allows you to deal with any shooting task. You can shoot both landscapes or narrow streets, and other things on a larger scale.

One more thing:
The advantage of this model is the built-in optical image stabilizer Optical SteadyShot.
Why does it matter?
Basically it allows you to take sharp pictures in low light conditions, which is especially important for the point-and-shooters of this price range.
With Sony Cyber-shot DSC-W830 you can shoot in Auto mode. You press the button – and the camera does everything for you.
However, there is no need to give absolutely everything to the camera.
You can edit the pictures directly on the camera screen using the Beauty Effects function.
---
---
It gets better:
This camera has the function of automatic face and smile recognition, Face Detection and Smile Shutter respectively, so it's easy to get beautiful portraits.
For panoramic shooting, a special button is provided on the rear panel of the camera, and for shooting video in HD resolution.
Best Point-and-Shoot Camera Under $200
---
Generally talking, Sony Cyber-shot DSC-W830 is very suitable for everyday use as it easy and light, and for fast "cowboy" shooting: took out and took a shot!
At the same time, the quality of images will far exceed the quality of photos from a "typical" cell phone in the same price range.
Recommended as a photography gift for children or to non-picky amateur photographers because:
it's very convenient,

has a pretty good quality

suitable for basic photography needs.

---
CANON POWERSHOT SX610 HS
---
Key Features:

Type: Compact camera
Weight: 191 g
Sensor Type: BSI-CMOS
Lens: Canon Zoom 18x
Autofocus: Contrast Detect (sensor)
ISO sensitivity: Auto, 80-3200
---
Here's the thing:
You have an excellent opportunity to diversify your Instagram, blog or any other social network page with beautiful pictures made by Canon PowerShot SX610 HS.
It has a 18x optical zoom lens with equivalent focal lengths of 25-450 mm. The wide-angle position of the lens allows you to shoot breathtaking landscapes and group portraits alike.
The ZoomPlus function enhances the zoom capability by twice as much, without serious loss in image quality.
Also, Canon PowerShot SX610 HS has an optical image stabilizer, which promises less blurry images made in low-light conditions.
This is important for a lens with a large zoom level.
And thanks to a modern CMOS sensor with a resolution of 20.2 million pixels, high-quality images can be captured in the evening time and indoors.

Canon PowerShot SX610 HS is compact enough and weighs approximately 191 grams. At the same time, this Canon camera is able to record video in full high-quality (1920 x 1080 with a frequency up to 30 frames/s).
This camera both fully auto and program mode of operation. In addition to automatic and program modes, the camera menu has a hybrid auto mode and a creative auto mode.
In the hybrid mode it produces small video clips, which are then automatically pasted into one large video clip.
And at the end of the day, in addition to photos, you can see an interesting video digest of your adventures.
In the creative auto mode, after pressing the shutter, the camera automatically selects and applies special creative filters to the finished image.
Both of these modes will appeal to creative photographers, who like creating extraordinary photos and videos.
The shots that you took can later be viewed on a smartphone or a tablet, which then can be downloaded online or stored in the internal memory of the device using Wi-Fi and NFC.
And if you install the Canon Camera Connect application on your gadget, you can also remotely control the camera.
Canon SX610: A Lot of Value for The Money
---
Canon PowerShot SX610 HS has a lot of great features to share despite it being around $200.
I will say more:
This Canon camera is a kind of Swiss knife in the world of cameras for a price not more expensive than a cheap smartphone.
This point-and-shooter definitely is worth considering as your next compact camera for 2021.

---
The Best Cheap Cameras Under $500 for 2021
---
Up to this point we were discussing the best cameras that are selling for under or approximately $200 on Amazon.
Now, I will talk about a few great cameras that are more than $200 but less than $500.
In this segment, in addition to compact cameras, we will also see some DSLR and mirrorless digital cameras.
Therefore, you can choose a camera not only for casual photography, but also for creative work in art photography.
Many of the following models are capable of making high-quality video too.
So, here they are…
The 6 best cheap digital cameras under $500.
Choose the one that suits you best!
---
Canon EOS Rebel T5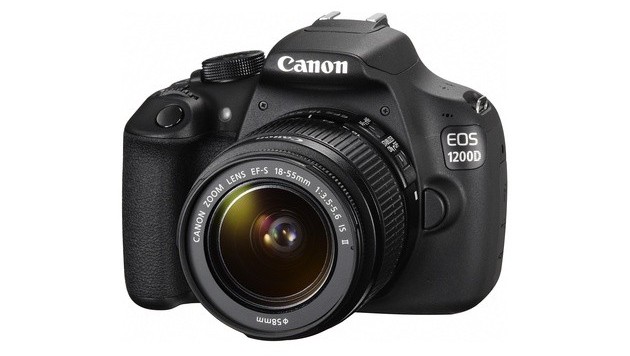 ---
Key Features:

Type: Compact SLR
Weight: 480 g
Sensor: CMOS
Lens: Canon Zoom Lens EF/EF-S
ISO: Auto, 100-6400
---
As of today:
Canon EOS Rebel T5, (which goes by the name of Canon EOS 1200D in other parts of the world), is one of the most affordable SLR cameras.
(I personally would go for Rebel T6i entry-level DSLR but if you want it cheap and just get your feet wet, Rebel T5 is also a good deal).
Now…
It certainly is not a new thing on the market, but if you have already outgrown your point-and-shoot camera and want something more than blurry pictures in the "auto" mode, then you definitely should pay attention to it.
Rebel T5 is the continuation of the most budgetary branch of Canon SLR cameras. It must be noted, however, that "budgetary" doesn't mean bad camera or low-quality images.
In fact:
This camera has everything you need to make good-quality images (with a 18 MP resolution).
---
---
The camera sensor:
The most important thing that you need to know about your camera is that you have a decent sensor, the same as on more expensive models, like 700D, which means that the quality pictures will be as equally great.
Since the sensor is identical to the previous model, there are no kinks with noises at high ISO. It produces a completely clean picture on ISO 6400, just like 700D.
In Canon Rebel T5, 9 points for auto-focus are available, which is more than enough for all occasions.
And for beginners, a few areas of auto-focus – on the contrary, is an advantage. It's easier to figure out what you've focused on and if necessary, you can switch faster.
The Live View mode works just fine, focuses very accurately, even in poor lighting, albeit slowly enough.

Canon EOS Rebel T5 Is A Great Digital Camera for Beginners – Small, Simple and Under $500!
---
Canon EOS Rebel T5 is a good simple SLR option for amateur photographers.
Photos taken with this camera will not differ much from pictures taken on more expensive camera models, so if you don't care about a display with lower resolution, then you can safely get this camera for yourself.
I will say more:
This is probably one of the best compact DSLR cameras under $500 on the market right now.

---
CANON EOS M10
---
Key Features:

Type: Compact mirrorless interchangeable lens camera
Weight: 301 g
Sensor: CMOS
Lens: Canon EF-M
ISO: Auto, 100-12800 (expandable to 25600)
---
Look:
Canon EOS M10 is one of the best mirrorless entry-level cameras under $500.
The manufacturer promises a combination of high-quality images and practical compact design.
(The ladies will definitely appreciate its compactness.)
Overall, from first sight it becomes obvious that the camera is not designed for professional photography.
Its plastic body and almost no buttons or mode dials on it. It looks like the manufacturer was counting on the fact that the target audience will be shooting mainly in the numerous auto scene modes.
Let's face it:
This is good for a beginner, but unattractive for advanced photographers.

A touch screen is provided if you want to manually configure the Canon EOS M10.
The display is large enough and shows good sharpness, which is convenient for preliminary evaluation of the shot taken.
In addition, the tilting screen makes it possible to take a selfie.
Additional features:
The burst speed is 4.6 frames per second thanks to which you can record full HD video, with the ability to overlay various creative effects.
This camera has Wi-Fi, which means that storing and moving pictures and videos from the camera to cloud services, including Canon Irista, has become very easy.
The dynamic NFC function, which is missing from the flagship Canon EOS M3, makes it simple.
With just one tap you can connect to your smartphone and instantly move the pictures there. In addition, thanks to the Canon Camera Connect application, you can take advantage of wireless remote shooting with a fully manual control.
Overall, Canon EOS M10 is a camera which should provide decent image quality and which is on the same level as the SLR camera.
EOS M10: Best Mirrorless Camera Under $500
---
It is compact, light, and it has a high resolution touch screen that offers full control over the camera and in some way compensates for the lack of a viewfinder.
I would say it is an excellent camera both for beginners and for enthusiast photographers on a low budget.
It is also an advanced camera suitable for travelers and vloggers who want to have the high quality images.

---
CANON POWERSHOT SX720 HS
---
Key Features:

Type: Compact camera
Weight: 270 g
Sensor Type: BSI-CMOS
Lens: Zoom Lens 40x
ISO sensitivity: Auto, ISO 100-3200
---
Canon PowerShot SX720 HS sets a new record:
For the first time a compact camera with a 40x zoom.
The lens of the new model cover focal lengths from 24 to 960 mm in film equivalent, and, therefore, is able to capture the most distant objects.
Truth is:
Until this time, those who wanted a camera with a zoom more than 30x, had to acquire (much larger) bridge cameras.
Not the case with SX720.
This point-and-shooter is quite compact and super convenient – it has 270 g of weight and a size of about a pack of playing cards, therefore will be able to fit in pockets of any pants.
The Canon PowerShot SX720 HS camera showed itself well in terms of speed.
Of course, with the maximum zoom autofocus doesn't always work instantly, but still almost always fast. This being said, it's pretty suitable for snapshots.
One more thing:
Great work was done on continuous shooting: the truth is still because of the speed of shooting – just over six frames per second, the camera lags behind its competitors.
However, whoever agrees to accept some of the minor drawbacks, will have acquired a rather thoroughly completed compact camera.
Check out this 3.5-minute review by Kevin Breeze:
Best Compact Camera with Zoom (40x)
---
Canon PowerShot SX720 HS can get you perfect shots that you can later impress your friends with.
The quality of the images that this camera can take is pretty amazing.
Now…
Even though this camera is not new on the market, the camera is still worth getting.
However, if you are a vlogger then because this camera does not have a flip-up display, I'd suggest you get a newer SX version, or a Canon G7 X.
Other than that, besides the flip-up screen there are not too many other compromises with the newer Canon products, yet you can get this camera cheaper.

---
NIKON COOLPIX A900
---
Key Features:

Type: 4K Compact camera
Weight: 289 g
Sensor Type: BSI-CMOS
Lens: Nikkor 35x wide optical zoom
ISO sensitivity: Auto, 80-3200
LCD: Tilting
---
Here's the deal:
Nikon Coolpix A900 is a compact camera with a large zoom and the ability to record video in 4K format.
(Awesome for a cheap camera if you ask me.)
Now…
A900 model looks like a typical point-and-shoot camera and it uses a very modest 1/2.3″ sensor. However, it can be quite large if compared with mass video cameras of a similar price.
With the modest sensor in the compact body, it was possible to accommodate a 35x optical zoom.
Among the features – having control using a smartphone via Bluetooth and recording a 4K-video.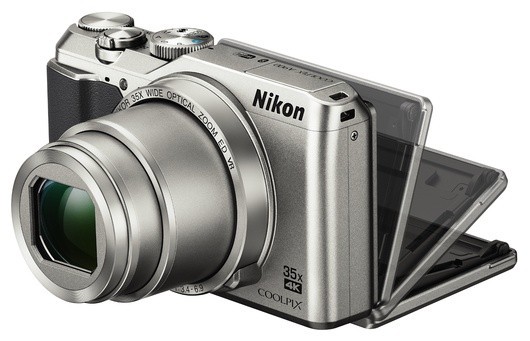 A few features worth mentioning:
The Nikon A900 features a three-inch tilting screen with a resolution of 920 thousand pixels, which can be rotated 180 degrees to take a selfie.
Generally talking, this camera is quite standard.
Exposure can reach a value of 8 to 1/4000 seconds.
The ISO sensitivity expands to 3200, which is not very impressive compared to full-frame cameras, but it is quite enough for ordinary life photography.
It is equipped with wireless functions, through which you can remotely control the camera using a smartphone or tablet, as well as download pictures and immediately send them to the Internet using the built-in features of the proprietary SnapBridge program.
Check out the video-review below:
Best 4K Camera Under $500 in 2021
---
Thanks to the 35x optical zoom, the compact Nikon Coolpix A900 offers much more features than any smartphone camera – perhaps it is its main advantage.
The Nikon A900 camera is very easy to use, with full manual control for those who need advanced capabilities.
Although there are not so many compact cameras these days (mainly because of smartphones), the A900 is still worth the try.
It's bad that shooting in RAW format is not available, and the screen is not touch-sensitive, but it's still an excellent camera for beginner photographers and travelers.

---
Olympus Stylus Tough TG-870
---
Key Features:

Type: Ultracompact camera
Weight: 221 g
Sensor: BSI-CMOS
ISO sensitivity: Auto, ISO 125-6400 (expands to 12800)
LCD: Tilting
Durability: Dustproof, shockproof, freezeproof, crushproof
---
Without a doubt, TG-870 is one of the best tough cameras out there.
Here's what you need to know about this guy:
This ultracompact continues the tradition of the Olympus Tough cameras being a high-performance durable camera designed for use in extreme conditions. 
Olympus Stylus Tough TG-870:
can be immersed in water to a depth of up to 15 meters,

withstand a squash of up to 100 kg of force,

fall from a height of two meters, and,

is freezeproof to -10 ° C.
Now…
If you look at different cameras of all brands, you will know that they all represent a kind of compromise between image quality and compactness, most often with limitations here or there.
This being said:
If you are looking for a compact camera with excellent image quality and extensive photo processing capabilities – then the TG-870 and similar point-and-shoot cameras are not for you.
Nevertheless, this camera is ideal for shooting under such extreme conditions in which other devices simply would never survive.
Technical features:
This camera uses BSI-CMOS sensor. The lens has a 5x zoom range, with a wide angle of 21-105mm, which is the widest among compact cameras of this class.
The manufacturer explains that this zoom "makes it easy to capture the whole scene, especially with group selfies". The aperture of the lens is F/3.5-5.7.
Among other features, the Olympus Tough TG-870 has a tilting 180 degree upward screen with a resolution of 921,000 points, a programmable front panel button, 13 Art Filters processing filters, high-speed video recording, time-lapse shooting.
You will also enjoy the presence of built-in GPS and Wi-Fi, which makes taking selfies, for example, a lot easier.
Below I am attaching a video-review done by Kevin Breeze:
Olympus TG-870: A Camera that 

Can Withstand Extreme Shooting Conditions
---
Generally speaking, the smartphone camera could definitely work for everyday use.
BUT….
You can't dive with your smartphone 15 meters under the water just for the sake of taking a selfie, and even more you shouldn't drop your smartphone when climbing a mountain. 
And that's why there is still a demand for compact cameras that can withstand extreme shooting in difficult conditions, like the Olympus Stylus Tough TG-870.

---
Nikon D3400
---
Quick Specs:

Type: Compact SLR
Weight: 445 g
Sensor: CMOS
ISO sensitivity: Auto, 100-25600

Also great for beginners
---
Here's the thing:
Nikon D3400 is a great camera not only because it's under the $500 price tag but also for beginner photographers​.
Compared to its predecessor, this camera has a much more powerful processor, slightly modified the viewfinder, and an increased rate of continuous shooting.
There is support for recording Full HD video in 50p-60p mode which is a kind of breakthrough for a segment of budget-funded mirror-type cameras.
Nikon D3400 has an exceptionally good body structure, as well as a lightweight design, the weight of which is 445 grams with batteries included.
​Note that this camera has ​Guide Mode​, which provides great set of tips in a very practical way.
Basically you learn photography as you go.
---
---
Many amateur photographers notice the almost full adaptation of the camera to the hands of non-professionals, especially in terms of getting beautiful photographs "out of nothing".
This effect is achieved due to good color rendition and numerous shooting modes.
There is noise at low ISO values as well as little memory buffer but keep in mind that you still get quality images, especially given the low price that you pay for it.
Nikon D3400 is yet another interesting model from Nikon, which will certainly will suit someone who is not yet sure about their skills in photography.​
Best DSLR Camera Under $500 (For Beginners)
---
This camera is good both for beginners and for those who don't want to spend too much money on expensive cameras.
In a nutshell: 
Nikon D3400 is the simplest budget SLR camera for beginners.
It is able to create surprisingly beautiful pictures, and the excellent characteristics of the device helped it to occupy an honorable place in my top-10 list of the best digital cameras under $500 (for beginners).

---
Top 9 Best Digital Cameras Under $500 in 2021
---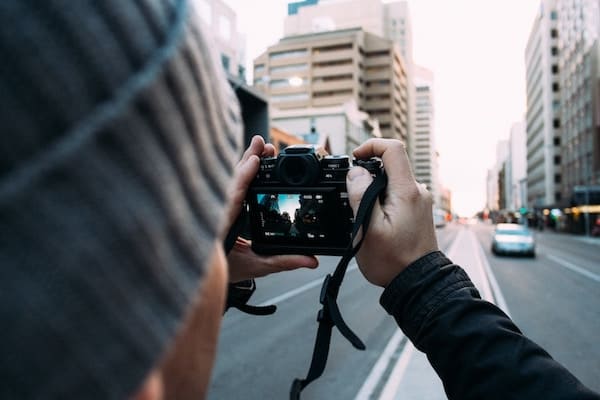 We explored the best cheap cameras on the market to help ensure that you're able to make an informed choice.
So… which camera to choose?
I can advise the following.
If you don't plan to invest in a more advanced gear later, I suggest you check out my list of top rated compact cameras.
However, if in the future you see yourself as a professional photographer, you should take a closer look at compact SLRs presented in this collection.
Today, even under $500 it is quite possible to buy a decent camera!
---
Your Thoughts?
---
Now, I'd like to hear from YOU:
What was your favourite cheap digital camera from this list?

Do you prefer point-and-shooters, mirrorless or DSLR cameras?
Now, if you still have doubts, questions or comments about these compact cameras under $500, let me know in the comment section below!
---
Sharing is caring!
About Author
Zarina
Founder & content creator at Digital World Beauty. My main objective here is to create a valuable resource for photography enthusiasts with honest tech reviews, course recommendations, and how-to tutorials.