Please note: As an Amazon Associate I earn from qualifying purchases. I also work with other affiliate partners and may be compensated from the links below. Details here.
June 12, 2018
Simple Portrait Photography Tips (The Beginner's Guide)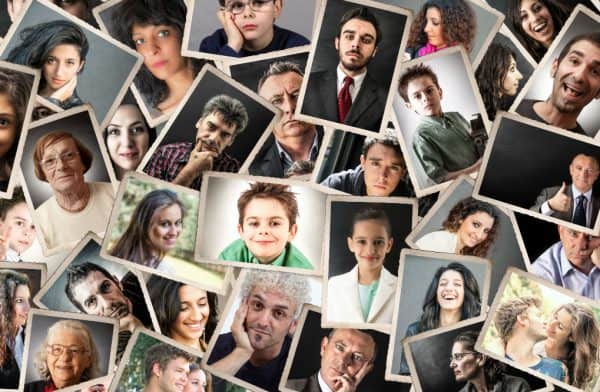 ---
Portrait photography is both fun and tricky, but this is one such skill that can help pay your bills since people who are great at taking portrait photos are always in demand.
If you are just tapping into your photography passion or want to switch to portraits, you must learn and apply great portrait photography tips for beginners.
Fortunately, this is what this article is all about.
---
Portrait Photography Tips for Beginners
---
Generally, a good portrait captures the subject in an original way and makes them stand out. That can take some time to master, so continue reading as you will find some of the most important tips to get you started.
---
Photography Tip #1: Be Familiar with the Camera and Its Settings
---
Rookie photographers are so bent on splurging on the most expensive cameras to get high-quality images that they completely forget the old saying in the photography world:
"The best camera is your own camera."
Most cameras today can take exceptionally amazing Instagram-worthy portrait photos with background blur, but the truth of the matter is the key is to know how to get the camera to do that.
DSLR is obviously the best choice for beginners, but you can also work with filming cameras.
If you think you have the potential for portrait photography, you can even use an action camera.
Whichever name brand and model you have, you should know the settings for portraits. There are so many options in DSLR like shutter speed, aperture, lens, etc. that you can play with to make lifelike portraits.
==> Guide on choosing the best prime lenses on a crop sensor for portraits.
Give adequate time to study the settings and practice different combinations.
---
Photography Tip #2: Get to Know Your Subject
---
Your subject is the most important part of the shoot.
People behave very differently in front of cameras, and some may be camera shy. The major part of the photography process is in your hands, but it is the subject that gives the input.
A professional portrait photographer would study their subject beforehand and understand their needs.
As a beginner, you should at least meet up with the model to assess his or her comfort level and desires.
---
Photography

Tip #3: Direct a Pose
---
This can be considered an extension of the above point.
When you meet your subject, you should also plan the pose you will be going for. This highly depends on the subject and the kind of portrait they want.
The pose is their way of expressing themselves, and that is vital to the portrait. For instance, if you are shooting a dancer, their pose should be flamboyant and weightless.
---
Photo Tip #4: Location is Very Important for the Final Result
---
While your subject can make or break how good the portrait turns out, do not forget the location you are shooting at. That too can have a tremendous effect on the shoot and the results.
This is especially true when shooting outdoors.
If you are shooting outdoors, make sure to take the weather and light into account.
For portraits, the best time to shoot outdoors is early morning or late afternoon. That is because you do not want your subject to look like an incandescent bulb or the sun to produce rough shadows.
---
Photography 

Tip #5: Focus on the Eyes
---
This is perhaps one of those portrait photography tips for beginners that easily get overlooked.
The eyes of the subject are the window into their soul, and a good portrait basically captures the soul. Look at any portrait from renowned photographers, and you will see a clear emphasis on the eyes.
---
Photography 

Tip #6: Play with Angles
---
This may be a bit of a stretch for a beginner, but it is definitely worth trying.
The angle of the portrait can make a big difference to the end result. I fact, just a few degrees movement can make it extraordinary. The light should be your main cue for changing angles. You can also change angles to focus on secondary features like lips or ears.
Your primary feature for a portrait is, of course, the eyes.
One technique that is used by professionals is zooming in on the feet to the face of the subject and keeping a focal length of 50mm. Then, take multiple shots from different angles so that you have ample variety.
This can also aid in the editing phase.
Take note though that if you are working with kids, changing angles again and again can be tricky.
---
Photography 

Tip #7: Try Using Props
---
Surely, most of the impeccable portraits you have seen had no props.
However, you will be amazed to see how effortlessly professional photographers introduce props in their portraits without compromising the subject.
Props may include those that can aid your shoot like car reflectors or flashlights. For kids, it can be toys. For an artist, it can be a paintbrush. For a teenager, it can be a silly placard.
Let your creativity flow here, and you might just pull it off!
---
Photography 

Tip #8: Shoot in RAW
---
You agree that portraits have to be special, right?
Well, shooting them in RAW format instead of the usual compressed JPEG format might just make them special. RAW-mode photos have more details and can be easier to edit later on.
Portraits are often printed out on large-sized canvases, so you want the quality to be astounding.
Shooting in RAW can also give you the chance to correct overexposed photos.
---
Photography 

Tip #9: KISS
---
If you have ever taken a photography course, you would be familiar with the term KISS (Keep it Simple, Stupid).
As hackneyed as this term is in the world of photography, it could not be any more relevant for portraits. The simpler the composition of the portrait, the better the result would be.
The portrait should be about the subject and nothing else, which means everything else is just there to complement the subject. If they are overpowering the subject, let them go.
In fact, for most portrait shoots, it should be just you, the camera, and the subject.
---
Final Thoughts on Tips for Portrait Photographers
---
These are among the best tips you need to go from a rookie portrait photographer to a pro.
Your first step to becoming a professional photographer is to invest in a quality camera.
The good thing is that you can easily find high-quality cameras that are great for portraits and do not cost a fortune either.
But keep in mind that even with expensive cameras, a lot depends on your skills and your approach towards photography.