Please note: As an Amazon Associate I earn from qualifying purchases. I also work with other affiliate partners and may be compensated from the links below. Details here.
June 2, 2023
Nikon D750 in 2023: The Golden Mean of Nikon Full-Frame Camera Lineup (Review)
---
Welcome to my Nikon D750 review! (2023 Update)

---
You might be wondering:
Considering that it was launched in 2014, Is Nikon D750 worth buying in 2023?
My honest opinion? YES.
Even though we see an advancement in technologies, many professional photographers would tell you that this DSLR is good to go for at least next 5 years. 
The truth is, Nikon D750 still remains to be one of the top-performing full-frame (FX) cameras on the market today.
Reasons why you'll love this camera:
fantastic image quality,

great low light performance,

good AF and burst rate up to 6.5 fps,

tilting LCD screen,

fabulous dynamic range,
(Just to name a few.)
Best of all?
Today, the price of this full-frame Nikon DSLR is under $2000 USD!
Without a doubt, if you're getting into the professional market, you can't go wrong with this camera as a start. (And the GLOWING Amazon reviews confirm it.)
==> Click here to compare the prices today.
---
Nikon D750 Review 2023 (Summary)
---
Type: Mid-size SLR | Weight: 750 g | Resolution: 24 MP | Sensor size: FX (35.9 x 24 mm) | ISO: Auto, 100-12800, expandable to 50-51200 | LCD screen: Tilting | Touchscreen: No | Environmentally sealed: Yes (Weather and dust resistant)
Reasons to Buy:
great Nikon D750 price today (under $2000)

sweet dynamic range & sharp images

good 51 point AF system, even

when shooting in low light

advanced ergonomics and customizable controls

high ISO performance

burst rate up to 6.5 frames per second

video mode with Full HD shooting at 60 fps

exposure metering for old non-AF lenses works

interval mode (helps when photographing fireworks and lightning)
Reasons to Avoid:
no touchscreen

no 1/8000 shutter speed

maximum speed in RAW is limited to 15 frames

no Picture Control button (as seen on D810)
What to keep in mind:
max shutter speed is 1/4000 s (though you might not always need it)

24 MP resolution, a lot lighter and easier to save images compared to D810

not a 4K body but 1080p is great

it's a top full-frame DSLR for still photography
---
Nikon D750 Pros & Cons (Video Review)
---
When I started a YouTube channel, I decided to record a video of whether Nikon D750 is worth buying, with some pros and cons.
Check it out:
==> Subscribe to my YouTube channel for more videos!
(For those of you who prefer text-based reviews, then keep on reading.)
---
What's So Special About This Full-Frame DSLR?
---
Look:
A few years ago, a lot of Nikonians were expecting a fast reportage camera at an affordable price and at the same time with an advanced functionality.
While Nikon D610 and D810 turned out to be very successful, they didn't suit everyone.
Why?
Because for some D610 was too simple, and for others D810 was too advanced and too expensive.
And in 2014, a new DSLR was introduced – Nikon D750. Basically it's the golden mean, an ideal compromise. 
However, 6 years later people wonder – is it still worth it in 2023?
Especially considering the current Nikon D750 price?
Well, in my opinion, not only is D750 worth buying in 2023 but its price also dropped. It now costs less than $2000, which is a steal!
Yes, the technology has advanced but many photographers will likely argue that you could easily use this Nikon DSLR for the next few years.
Anyway…
In this review, I will try to discuss most important features and characteristics, and share some sample images and a few lens recommendations.
---
A Few Words About Camera Design/Build Quality
---
To start off, this FX camera is pretty light.
(To be specific, it weighs 750 g including batteries).
To give you perspective:
If you've ever owned Nikon D7100, you'll see that they are pretty much the same size. However, D7100 is a crop sensor camera, which makes D750 a very compact full-frame DSLR.
What you might really like about this Nikon is that it has a deep hand grip and so it'll be very comfortable for you to hold it. 
Tilting screen is extremely useful, especially when shooting macro or certain events.
(And the dual SD memory cards are definitely a bonus.)
The overall build quality is excellent.
The body is made with magnesium alloy and carbon fibre construction and it is environmentally sealed.
In other words, thanks to the camera's solid construction, you'll be able to work under adverse weather conditions.
---
How Good Is the Image Quality in D750?
---
As you already know by now, D750 has a full-frame (35.9 x 24 mm) sensor with 24 MP.
Fun fact:
Contrary to current trends, this DSLR has anti-aliasing filter (also called low pass filter). Basically, AA filter helps eliminate the moiré issue.
Here's an example of moiré on the shirt because of its fine pattern:
This being said:
Cameras like Nikon D5300, D3300, D7100, D810 don't have low-pass filter and this allows to increase detail of the images produced.
D750 vs D7100
While image detail is great in D750, some might argue that's it's a bit better in D7100 because of the absence of low-pass filter in the latter.
It's important to remember that the pixel density in D750 is much lower, and in this case it's better to lose a bit of detail than get a higher risk of moiré in the photos.
D750 vs D810
Truth is:
D750 has fabulous dynamic range and IQ.
And here some might argue that Nikon D810 is a better option than D750. While I agree that it's better in many ways, it's also a lot more expensive (and definitely not recommended for complete beginners).

But I digress.
Point is, the image quality in D750 is fantastic.
When you start shooting, you won't have any reasons to worry about detail. I mean you can take shots outdoors at ISO 10,000 and you'll have super clean photos.
Best of all?
The level of quality in low-light is amazing.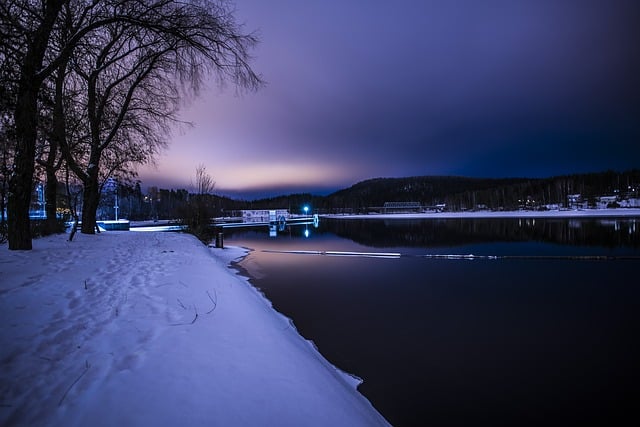 What about color rendering?
Just like most Nikon cameras, D750 has amazing color rendering capabilities. 
Even if you were to adjust "saturation" in Picture Controls, the images will look vivid without losing its "natural" state.
What I'm trying to say is that the color of the sky in your images will look natural, just the way your eye saw it during the shooting.
Last but not least:
Remember that you're dealing with a full-frame sensor camera. This means that you can play with shallow depth of field (DOF).
Due to the large size of the sensor, you can achieve a spectacular background blur, even when using a wide-angle lens.
Truth is, you can get beautiful bokeh with almost any lens.
How awesome is that?
---
Nikon D750 Autofocus System
---
Look:
The speed and accuracy of autofocus, as well as camera's overall speed are the things that largely determine camera's applicability in reportage photography, and for professional work in general.
So, here I'll mention a few points regarding AF.
Nikon D750 has a 51 point system with 15 cross type and one of the advantages of it is that it can cover a large area of the frame.
(And you can comfortably work with large aperture lenses).
Now…
It also focuses well in dim light situations.
(After all, a lot of people buy this DSLR for its ability to take awesome shots in low-light.)
Anyway, it has the usual AF modes:
AF-A for beginners who don't know where to start,

AF-S for still photography, and,

AF-C for shooting subjects that need continuous autofocus.
(You can adjust modes to your taste.)
I'll say this:
If you were to shoot running dogs or quickly moving kids, you'd have absolutely no problem autofocusing.
Also as you can see from the image above, D750 also has U1/U2 custom modes.
For example:
You can configure one for nature photography with high level of sharpness and rich colors, and the other one for portraits.
And last thing: 
Given that this camera has 6.5 fps burst rate, it can also work for sports action shots.
Note: 
If you're looking for the best sports cameras (and lenses) right now, read this guide.

Don't get me wrong:
Most modern digital cameras that came after D750 certainly have better autofocus in many ways but what what you get here certainly is best value for your buck.
I mean you're getting a nice full-frame DSLR for less than $2000!
One of the best photography deals, in my honest opinion.
---
Camera's Video Capabilities
---
Nikon D750 can shoot video in resolutions up to 1920 x 1080 at a rate of up to 60 frames per second.
Now…
While video is pretty good, you should know that the autofocus in video is somewhat slow and it has no 4K.
(But 1080p is great though).
But let's face it, Canon or Sony modern cameras do a lot better job when it comes to video features. 
Bottom line?
While Nikon D750 happens to have decent video features, I believe it's the best full-frame for still photography.
(Especially considering it being under $2000 today.)
---
The Built-In Flash
---
The maximum speed of the built-in flash in FP mode is 1/250. It will certainly affect your battery life.
Now, if you're not in FP mode the speed is at 1/200 which is enough for most cases.
Keep in mind though that if you'll need to highlight shadows under the bright sun, you won't be able to do so without neutral filter or external flash.
Good news…
Fortunately, the camera has HDR mode, which partially helps to solve the problem of a large range of brightness should you encounter it.
One more thing to mention:
Flash supports command mode. That is, without any additional synchronizers, you can control other external Nikon flashes with TTL support (remote control of exposure).
---
FAQ About the Shutter Speed
---
So, is the 1/4000s shutter a big issue?
In my opinion, it's enough for enthusiast photographers, but for some pros it's important to have a shutter of 1/8000s minimum.
In practice, it isn't that bad though.
Number 1:
You can easily shoot during golden hours with a shutter 1/4000s, ISO 100 and f/1.4 aperture.
Number 2:
Nikon D750 has the ability expand down to ISO 50, which you can totally use.
Keep in mind that at ISO 50, you'll have narrower dynamic range (more subtle differences between highlight and shadow areas).
---
Nikon D750 Battery Life (Issues?)
---
Personally, I always look at battery life.
So…
Nikon D750 comes with 1900 mAh EN-EL15 Li-on battery. (Same as in D7000, D7100, D610 and D810).
This should be enough for about 900-1100 shots.
I'm sure you'll have even more power if you don't go crazy with Live View mode and constant transfer of pics via Wi-Fi. 
Bottom line:
You won't have a situation when you shoot for half a day and the battery just dies on you.
(By the way, I highly recommend you also get a MB-D16 battery grip.)
---
Lenses to Consider for D750
---
Look:
If you're not a pro, I'd say you should keep it simple to start. Try to learn more about your camera and photography in general.
The 2 inexpensive starter lenses you can go with are 50 mm f/1.8g and 85 mm f/1.8g.
Now…
It's easier to provide lens recommendations if I know exactly what your genre is, your budget, whether you prefer fix or zoom etc.
In any case, here are some suggestions:
5 Best Lenses for Nikon D750
---

These lenses sure are worth considering.
(And f you have any further questions, feel free to ask in the comments!)
---
Frequently Asked Questions
---
Is the Nikon d750 a professional camera?
Yes, this full-frame DSLR falls into the pro series category. A lot of professional photographers use D750 and absolutely love it.  
Is Nikon d750 good in low light?
Yes. As you've seen from the image earlier, the low light performance is actually one of its great strengths. 
Nikon D750 vs Z6? 
A lot of people asked me lately whether they should go for Z6 instead of D750.
Truth is, these cameras have a lot of similarities in terms of battery life, ISO performance, dynamic range and color depth.
Now… 
If you absolutely need great video capabilities (4K, slow mo, focus peaking etc), then choose Z6. But if your main photography style involves shooting sports or birds with long lenses, then choose D750.
==> Check out the Nikon Z6 review.
Does Nikon D750 shoot 4k?
No. It does not.
These days, a lot of photographers (especially those that are into videos) consider 4k shooting a golden feature in cameras. It's true it gives you a lot of edge when it comes to quality, but there's always that trade off between quality and file size.
I'll be honest with you…
Not all photographers appreciate 4k shooting. And others don't even find it necessary. It's just like a bonus feature, but without it, your gear's video shooting capabilities will still be fine.
This is true for the D750. Despite not having the 4k video shooting, you can still record at full HD with 1080p resolution at 60 fps.
---
Nikon D750: Best Value Full-Frame Camera!
---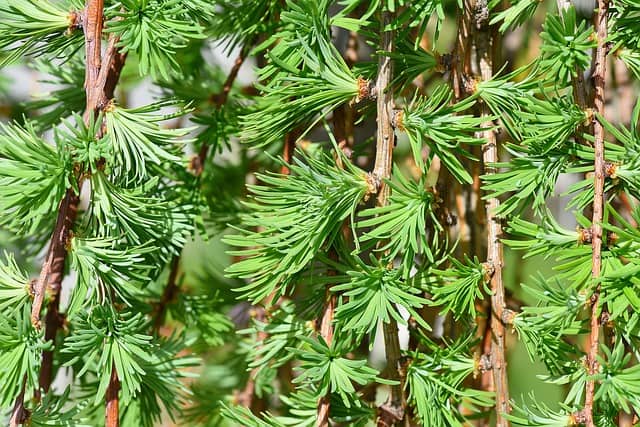 I will say this:
Today, this Nikon D750 offers a great compromise between quality and price on the full-frame DSLR market.
Let me mention the reasons why it's worth considering:
amazing image quality,

intuitive interface,

good autofocus system,

amazing dynamic range,

excellent low-light performance

Nikon D750 price today being under $2000
And overall it's a sweet camera to work with. Many photographers will agree with me here.
This beauty will work for advanced enthusiasts who decided to upgrade to a full-frame sensor camera, as well as commercial photographers who make a living with photography.
Now…
Based on what we covered in this review today, it becomes obvious that Nikon D750 is worth buying in 2023.
All in all:
It's one of the best full-frame (FX) DSLRs you can get for your buck.
Arguably, Nikon D750 is probably the best semi-pro camera in 2023 that offers a lot of value for your money.
But now, I'd like to hear from YOU:
Have you had any experience with this camera before?

Based on your experience, do you agree that it still works great today?

What do you think about the Nikon D750 price today?
I encourage you to share your questions, concerns and/or suggestions in the comments below.
---