Please note: As an Amazon Associate I earn from qualifying purchases. I also work with other affiliate partners and may be compensated from the links below. Details here.
June 13, 2023
Nikon Z6 in 2023: Review and Real-Life Field Test by Terje Tertitt (Guest Post)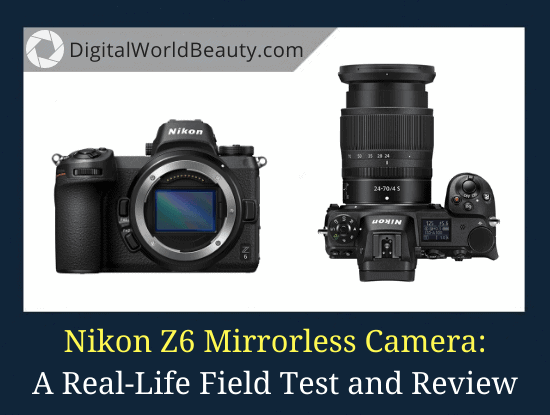 ---
Welcome to Nikon Z6 review! (2023 Update)
---
Look:
With the Nikon Z6 released in November 2018, I was asked a lot of questions about this camera.
Some wondered whether it's worth buying now, or whether they should wait for Z7, some were doubting between Z6 vs D750 DSLR.
Since I didn't review this product, I couldn't provide thorough answers.
So, I reached out to someone who could share his personal experience with this mirrorless camera – Terje Tertitt from Norway. He also included a few sample photos for you to judge.
(I also added FAQ section to answer some of your popular questions.)
Enjoy Terje's Nikon Z6 test and review and I encourage you to leave your questions in the comments!
SUMMER 2022 UPDATE: You may also check out an in-depth Nikon Z9 real-life field test and review here!
---
My Research Process (Introduction)
---
I had been looking to replace my aging Nikon D80 for quite some time, but hadn't really found anything yet that drove me towards it.
Here's the thing:
With technology ever changing and improving, the choices increase in number, and the question of when to buy is also a challenge – as usually yet another update/improvement tends to come right after you buy something you thought was exactly what you wanted.
As I was planning a weeklong nostalgia roundtrip in my own country this summer, the time had come to consider it yet again.
Now…
Others have recommended to go for a cellphone with a great camera instead, but having spent 12 years with a DSLR I didn't really picture myself (pun not intended) holding what looks more or less like a toy in the photography world.
Of course it is nice to travel light.
But a good size, heavier camera definitely looks more professional. People who need assistance having their pictures taken in front of sight/view X/Y will often turn to somebody with heavy gear for help.
I tried a Panasonic Lumix G80 (known as G85 in North America), but only after a few challenging shots in mid-day light and dim inside or outside light, I learned that I was not satisfied with it and returned it.
As my information seeking campaign continued, I assumed that being used to an APS-C sensor and then going down a notch in size to M4/3 might not be the best thing for me, as I like to take a lot of evening shots.
(For example floodlit buildings and long-exposure trailing car lights.)
I went back to the Nikon drawing board again, as I assumed they would satisfy my somewhat spoiled tastes when it came to image quality and colour accuracy in particular.
I did a whole lot of research and considered several models including D7500, D750, as well as the Sony A7III.
---
Buying the Nikon Z6 (My Experience)
---
---
After a while, and thanks to Nikon's summer campaign, I decided to dig deep into my budget and take my chances with the Z6 with 28-70 mm f/4 kit lens.
Here are its main specs:
24.5 MP full-frame CMOS sensor

Nikon Z lens mount

3.2 inch tilt-angle touchscreen, 2.1 MP

3.7 MP EVF

Up to 12 fps burst shooting

273 AF points

4K video

Battery life: 310 shots

Weight: 675 g (camera body with battery and memory card)

28-70 mm f/4 kit lens weight: 500 g
These were the main selling points for me, which eventually in combination pointed more or less only to the Z6:
Full-frame sensor (more light sensitivity for my night shots)

A high-res live view and EVF (more about this later)

Touch screen with touch to focus/shoot

Low noise at high ISO settings (although I prefer as low as possible)

4K video

No crop factor in video –  I like to call it 'crap factor' though 🙂

120 fps 1080p video

Built-in intervalometer (for time-lapses)

A user friendly menu system
The alleged lows that didn't matter too much to me, as I am just an enthusiast amateur:
XQD cards (very expensive, yet also more robust than SD)

Only one card slot

Autofocus still not the best?

Allegedly short battery life (most live tests end up a lot better than specs though)

No built-in flash (I hardly ever use it, besides that I still have the SB-400 from my D80)
Where to buy online? Check price & availability on:
Find the Best Deal
So…
Like with Lumix G80, I did the same challenging test to begin with from my balcony, in midday light (not the best for photography) as well as an evening shot with cold deep blue sky and different temperature street lights.
And looking at the results, I started to worry again if it wouldn't hold up.
But I decided there must be something wrong with the photographer (I usually say in the computer business that the error is somewhere between the chair and the keyboard), and kept it for a roundtrip in my country, which would be a real field test. 
Image 1:
Adding some filters and a stereo mic, I dragged this and a tripod on a walk as well, capturing some waterfalls in long exposure mode with an ND 10-stop filter.
I had a good opportunity to try its 4K video capabilities, and playing them back on my computer with a 2.5K screen already looks awesome… and I still can't see the full resolution of it, obviously.
(For what it's worth, I share some of my trip videos on my YouTube channel here.)
Additionally, I decided to shoot both RAW and JPG on this trip, and take some photos into editing mode after. While I need to learn to play with all the sliders and filters, I believe I made the few I tried look heaps better than the standard JPG.
A few more images of nature photography below:
Shooting waterfalls in low light:
Let me tell you this…
One of the biggest surprises for me came when photographing inside an old historic hotel with timber walls and a lot of atmosphere and old style paraphernalia.
While a cozy 'living room' was backlit by daylight and additionally had light bulbs, I found it to be a pretty good challenge test, but while using the preset white balances I was not entirely happy until I went into manual temperature setting.
Thankfully, the monitors show the result before the picture is taken so I was finally satisfied with the real scene vs the viewfinder look (apart from in M mode).
As I viewed the unedited JPG (yes really) on my computer it looked absolutely amazing – even if I have changed the JPG processing settings slightly, as I found them to be a tad too sharp at times.
Have a look at it below:
Bear in mind:
I come straight from a Nikon D80 which is quite an aging product, and a side by side comparison easily reveals the amount of details the Z6 captures in comparison.
In the days when I bought my D80, it was an official standpoint that 'having live view on DSLR cameras is impossible', and then not so long after the D90 came, with a live view…
With that being said, I will add that having live view is like nirvana and helps a lot, and additionally that the EVF is absolutely stunning.
The total weight of the camera with battery, memory card and lens is 1.2 kg, just 70 grams more than my D80 combo – a modest weight increase over 12 years compared to myself 😀
Anyway…
I think it handles well, is pleasant and heavy enough, fast enough for me if I do a 5 EV bracketing for HDR and generally a dream to use, and touch to focus is also a dream.
I haven't had a chance yet to try it much with night shots including:
floodlit architecture, and,

long exposures of trailing car lights,
… so my test is far from complete. I expect to do this in the near future.
One thing I found though was that the live view in some cases (changing ISO value in M mode) doesn't update to changed settings.
I have updated the firmware to 2.0 only after the trip and not tried it much after, just testing it with an old cabled remote control/intervalometer (the latter I will not need as it has one built-in) and after ordering a new cable it still worked.
I have also not tried it out on any models. I don't have any at hand unfortunately 🙂
---
My Final Thoughts
---
What surprised me on the positive side:
My kit came with a free 64GB XQD card (!)

The EVF is orgasmically beautiful

Live view also for WB is nirvana

Some JPEGs straight out of the camera are amazing

RAW editing opened up a whole new world

4K video looks amazing even on a 2.5K monitor

Programmable shortcut buttons are super (using one for HDR bracketing)

The 'i' shortcut is very helpful, and also programmable
What surprised me on the negative side:
Live view does not update when changing ISO value in M mode (Firmware fix, Nikon?)

It's slightly heavier and feels larger than my D80, but it is full frame vs APS-C so…
Where to buy online? Check price & availability on:
---
More Nikon Z6 Sample Photos
---
Sample photos to follow below:
Image 1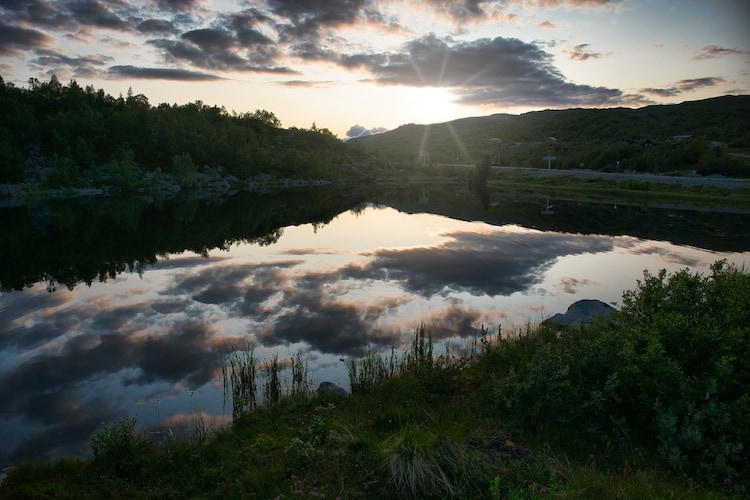 Image 2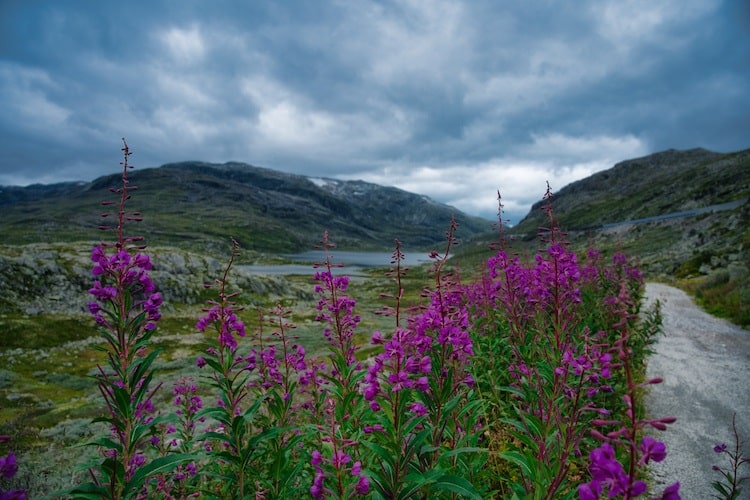 Image 3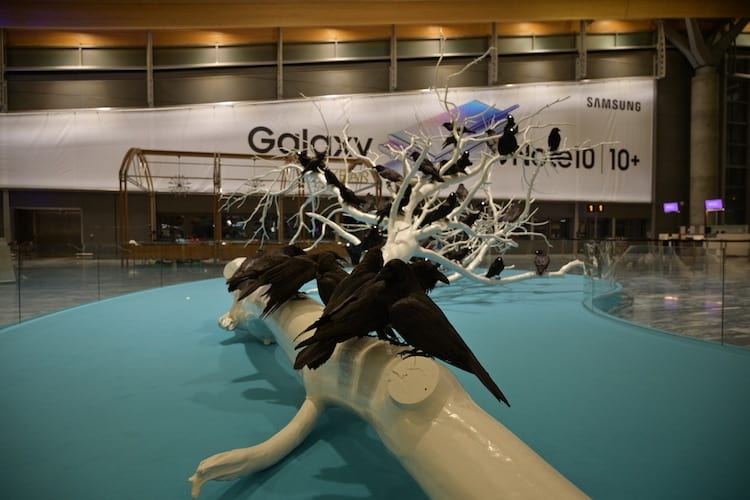 Image 4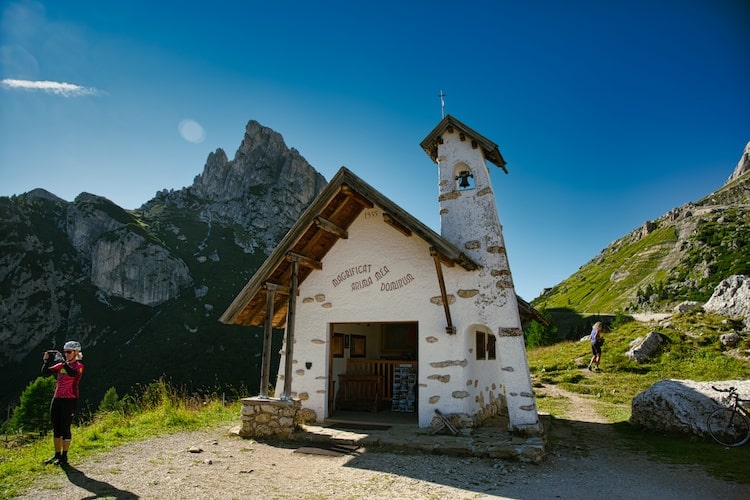 Image 5
---
Nikon Z6 in 2023: FAQs
---
Nikon D750 vs Z6?
This is perhaps the most popular question I've been asked here on DWB.
You might know that I highly recommend D750, especially considering the current price (here's my full review of it) but a lot of people had concerns whether it was the right choice for them.
From what I understood, these 2 cameras are similar in many aspects, such as:
battery life,

very similar ISO performance,

very similar colour depth, and,

a similar dynamic range.
Now…
You should absolutely consider Z6 if you need great video capabilities. The 4K, focus peaking, slow mo, awesome autofocus system, and IBIS are all essential for video in 2023. 
Considering that the Z6 has a built-in IBIS (and VR), it'll help you in low light situations, as well as still life photography such as flowers.
However:
If you are more into shooting fast moving objects through long lenses like sports or bird photography, then Nikon D750 might be a better choice.
Is the Nikon z6 good for sports?
The built-in IBIS and VR features in Z6 aren't that helpful if you want to shoot sports photography.
(Or any other activities that require fast focusing and high frame rate).  
Like I mentioned earlier, for sports or video shooting D750 is a better bet than Z6. Also have a look at Nikon D500 which is one of my most recommended DSLRs for sports shots. 
Best lenses for Nikon Z6 with a $1000-$2000 budget?
As Terje mentioned, his kit lens is great and he's really enjoying it. But if you're ready to upgrade, here's my answer.
Considering the $1-2K budget, I'd say consider the following lenses:
Nikon 105mm f/2.8G Micro (for stills like the flowers).

Sigma 24-35mm f/2 Art (for group shots in a potentially small space with low light).
Just so you know…
The older lenses like Nikon's nifty-fifty or 85mm 1.8D, or any of the Tokina lenses, have a lot of softness and bloom when shooting wide open at close distances.
But these 2 lenses that I mentioned will give you very nice clean, sharp results.
Z6 vs Z7, which is better?
I don't know why, but it seems like big brands like Nikon have a trend of releasing several camera models in the same year.
This makes your buying decision a bit harder since you need to carefully weigh the pros and cons of the two gears objectively (if you want to make the best value purchase).
And this is exactly what happened with the Z6 and Z7 which were both released in 2018.
So, which one is better?
To be fair enough, both products are great in their own respects. I mean, they may look identical, but there are a couple of differences that justifies the price jump as well.
For example, Z6 sports a 24MP resolution while Z7 has 46MP. And when it comes to AF system, Z7 overpowers the cheaper sibling by having 493 focus points (Z6 only has 273, which is more than enough, by the way).
On the other hand, Z6 has higher default ISO levels, so it naturally produces sharper images than its sibling.
So you see, these two have their own great features. If you have that extra money, then by all means go for the more expensive choice. But if not, Z6 is a pretty good option too.
Is this good for wildlife photography?
Wildlife photographers can't help but see this product as a promising gear. It's a very lightweight companion that has great capabilities even in the wild.
Paired with a good telephoto lens, you can maximize Z6's full potential.
And one of the best things about it is the EVF. It allows you to properly compose your photos even under low light conditions. Plus, burst rate is pretty good too, perfect for photographing moving animals in nature.
Can you use SD card with a Z6?
No.
SD card is not supported by this product's firmware. Instead, you can use an XQD card which is a whole lot faster than SD (in terms of file transfers, given you have a card reader that goes with it). The only downside is that this is more expensive.
Can Nikon Z6 use CFExpress?
Originally, you can only us XQD cards on a Z6 and Z7. But with a firmware update, these two now supports CFExpress. With these, you will be able to keep up with ultra high resolution files and transfer them faster than before.
Also, this upgrade gives you more storing options to choose from.
Does it have built-in flash?
This one doesn't have a built-in flash, which is a bit surprising. But Nikon later stated that they had to trade the flash for better weatherproofing capabilities. Now if that's the reason behind the exclusion, I personally wouldn't mind not having it. Not many photographers rely on built-in flash anyway.
Is Z6 weatherproof?
As mentioned above, this item is made more weather-sealed than ever. With a little compromise on the flash, it did well with keeping it robust and well protected from external factors that can potentially damage the camera.
---
Nikon Z6 Review 2023: Worth It?
---
So, is the Nikon Z6 worth buying in 2023?
Yes, it's totally worth it.
Without a doubt, Z6 is a great choice to consider for still life photography and video shooting purposes. The 4K, focus peaking, slow mo, awesome autofocus system, and IBIS are some of the features you'll love.
Oh and it's pretty great in low light conditions too.
Now…
Terje and I would like to hear from YOU:
What are your thoughts of this Nikon Z6 test?

What is your primary photography genre? Any videography?

What are your most burning questions you'd like to ask?

In your opinion, is Nikon Z6 worth buying in 2023?
If you have any thoughts, questions, suggestions and/or recommendations, let us know in the comments below!
Ready to crush it as a photographer this year?
As an advanced photographer, you might enjoy SLR Lounge Workshops. Check them out here.
---