Please note: As an Amazon Associate I earn from qualifying purchases. I also work with other affiliate partners and may be compensated from the links below. Details here.
December 24, 2020
How to Start A Career in Photography in 2022? (Without Any Professional Training)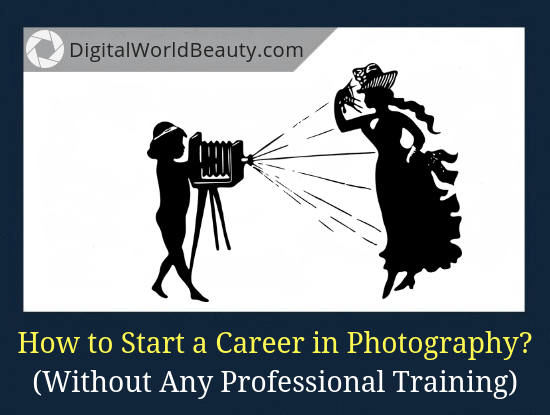 ---
Today's topic: How to start a career in photography in 2022?
(Whatever genre you're into, from scratch, without any experience or education)
---
Look:
For certain people, the sound of a shutter is the most pleasant thing in the world.
Now, more often than not, the work as a photographer is associated with romanticism, easy money, and a bohemian lifestyle.
Truth is…
There's more to it than meets the eye.
Photography as a profession isn't always about parties and glossy magazine advertisements. Yep, it's seldom glamorous.
It's a photojournalism. There are many types that include the following:
wedding photography,

sports and landscapes.
Here's the deal:
While it's true that famous photographers make a lot of money, you'll have to really work your way to get to that level.
First of all, it's important to learn how to get clients.

Second, it's important to understand that photography isn't as easy as it sounds.
What I'm trying to say is that this profession means long hours and not much of it about photo-sessions.
Besides the actual carrying bulky photography equipment and the shooting process, there's also a lot of work with presentations, bookkeeping, spending hours in front of the monitor post-processing images, retouching and so forth.
Now…
If that doesn't scare you and you really do have creative ambitions, then welcome to the interesting world of professional photography!
---
How to Start a Career in Photography?
---
First things first:
1) You need to buy a good entry-level or mid-level DSLR camera.
Which camera you choose depends on your skill level and how much money you can afford to invest in your gear.
Perhaps consider one of the D7x00 series cameras if you have some experience.
(In this post I'm doing a quick overview of this series lineup, as well as why D7x00 bodies might be a better choice than their D5x00 or D3x00 counterparts.)
2) You need to choose your direction.
Today one of the most profitable genres is wedding photography, as well as family and children's portraits.
But don't choose a certain genre just from a financial angle. Maybe your calling is in astrophotography. Or product advertising. Or sports.
Listen to yourself and figure out which particular photography type you're into and only this way will you reveal your talent.  
3) Build a good portfolio.
Whether you are a beginner or an established photographer, it is essential to have a good portfolio because it is one of the simplest and best ways to showcase your work.
Anthony has some great tips about making a portfolio!
Watch this short video below:
Now…
Having a portfolio is also important if you want to get an internship with a working professional.
Don't wait for some inspiration, take matters into your own hands and start shooting today. That said inspiration can be found in the works of other photographers.
I don't mean copying their work.
Instead searching and developing your own style. 
4) Start looking for an internship or jobs with a working pro.
Let's face it:
It's from being an assistant that you can learn the ways of the profession.
If you've already chosen you line of work (ie. photography genre) and created an awesome portfolio, it's time to find someone to work with.
You can check job posting websites or local newspapers for ads that are looking for photographer assistants.
Or…
You can get a list of pro photographers in your area, and then contact them and offer your services as an assistant.
Don't expect a lot from this job. I mean you'll likely be just carrying a tripod around and watching the pro in his shooting process but it'll be a great experience for you.
And you'll have a good idea of where and how you want to move forward yourself in the industry.
---
Tips for Photographer Assistants/Interns
---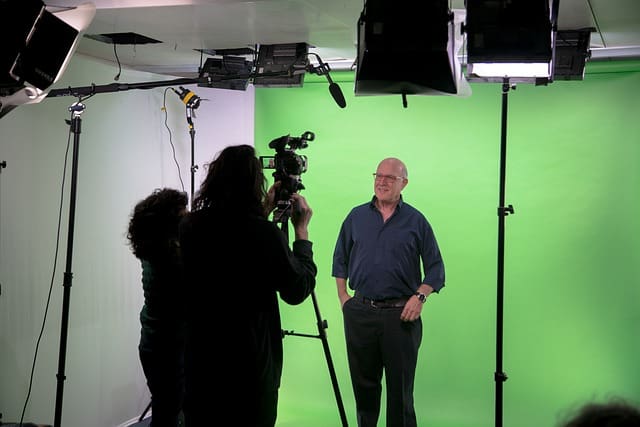 ---
In here, I want to provide some tips when working with a working pro as an intern/assistant.
So, here's my first tip.
Every photographer is different but like many artistic natures some of them have an unbearable personality.
Sometimes you'll have to listen to a lot of criticisms but it's all part of an invaluable practical experience.
Work on your professional curiosity and observation.
Pay attention not only to the details of the photoshoot, but also to the photographer in his shooting process.
More often than not, photographers don't talk about "secrets of their trade" but by observing and noticing the details, you WILL learn a lot.
For example:
choosing best places and angles for shooting

learning how to work with lighting
You see the point?
Cultivate a desire to learn and grow.
You can reach success in any profession but in order to do that you need to put in a lot of work.
Today, you can learn the art of photography through:
digital photography courses

(I recommend checking out Mark Hemmings)

courses in your city that you can physically attend

college/university distance education, also known as eLearning
Not to mention free resources on the Internet, like forums, websites and so forth. 
Look:
To build a solid foundation, you need learn the basics of photography!
Get better with establishing and maintaining contacts.
Here's the deal…
You'll need to work on your ability to establish contacts.
You need to be able to encourage people to participate in a shooting process, remind them how and what they should do.
High communication skills are extremely necessary to succeed in your career as a photographer.
These skills will especially help when working with clients.
Why?
Because photography is a continuous communication process between the photographer and the client.
If your conversation with a prospect didn't work out from the start, then your photo session will unlikely be successful. Sad but true.
What do I mean by that?
You see, the status of assistant photographer implies that you'll be staying in the shadows.
If you try to attract too much attention by dressing up provocatively, showing your character etc, then it won't have a positive effect on your career. 
Be humble, show your desire and ability to learn, and then you will really be appreciated.
---
Starting a Career Without Any Formal Training
---
Truth is…
You don't need a photography degree to become a professional photographer. As it is a skill based profession, one that you can learn by yourself.
A diploma/degree or any kind of training will obviously help as you will be taught by experts but if you are willing to take the time and effort to do it by yourself, then there are a lot of resources available.
Internet itself is a big part of it, where you can get many resourceful websites to learn photography and that too for free.
(For example, you can check out one of the guides available at Pixpa.)
Now…
Like I mentioned earlier, before you start working as a professional, it is very important to hone your skills.
Improving them while doing photography as a hobby and reaching the level where you have done a fair amount of work is important.
Expecting to earn as soon as you start working professionally is not the right mindset you should have.
In fact, you should work part time before switching to full time when you have a stable income. A regular job will ensure you have a stable income and will help you carry on when you are not earning through photography.
Instead, spend the time on building a client network and focus on spreading the word. This will help you to build the base required to have a better future ahead.
---
Are You Entrepreneurial-Minded?
---
Look:
It's important to diversify your income.
Make money not only by getting clients/events, but also having a website and selling photos, or building a business around your passion.
If you're entrepreneurial minded, you should consider building a photography-related online business.
I think this idea will especially be welcomed by travel photographers (or anyone who loves to travel).
I mean you can fund your travels while you travel.
To do that, you'll need to build a money-making website business.
(No experience or technical/coding skills required!)
Now…
If that's what you're interested in, then take a look at my #1 recommended platform that teaches you how to build a successful business around your (photography) passion.
In fact:
These exact steps took me from ZERO to $1500+/month within a year.
---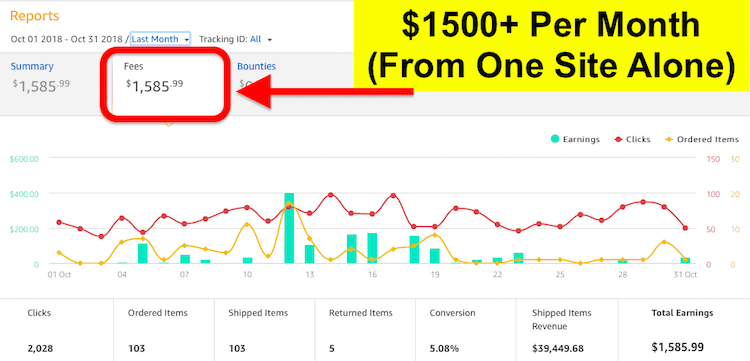 ---
I'm talking passive income here!
==> Here's how I did it and how you can, too.
---
Thoughts on Starting a Photography Career
---
Is photography a good career in 2022?
I think so. The great news is that you don't need to finish some college or professional training to become a good photographer. 
Basically you just need to be good at what you do and being able to show it. (How to do that I explained above.)
Find a mentor.

Learn a lot.

Practice, practice, and again practice.
You can certainly start a career in photography from scratch, without any experience. Lots of genius photographers proved that.
Now, I'd like to hear from YOU!
Let me know your thoughts, tips and/or recommendations in the comments below.
---