Please note: As an Amazon Associate I earn from qualifying purchases. I also work with other affiliate partners and may be compensated from the links below. Details here.
September 12, 2020
17 Fashion Bloggers Share Their Favorite Camera [Expert Roundup]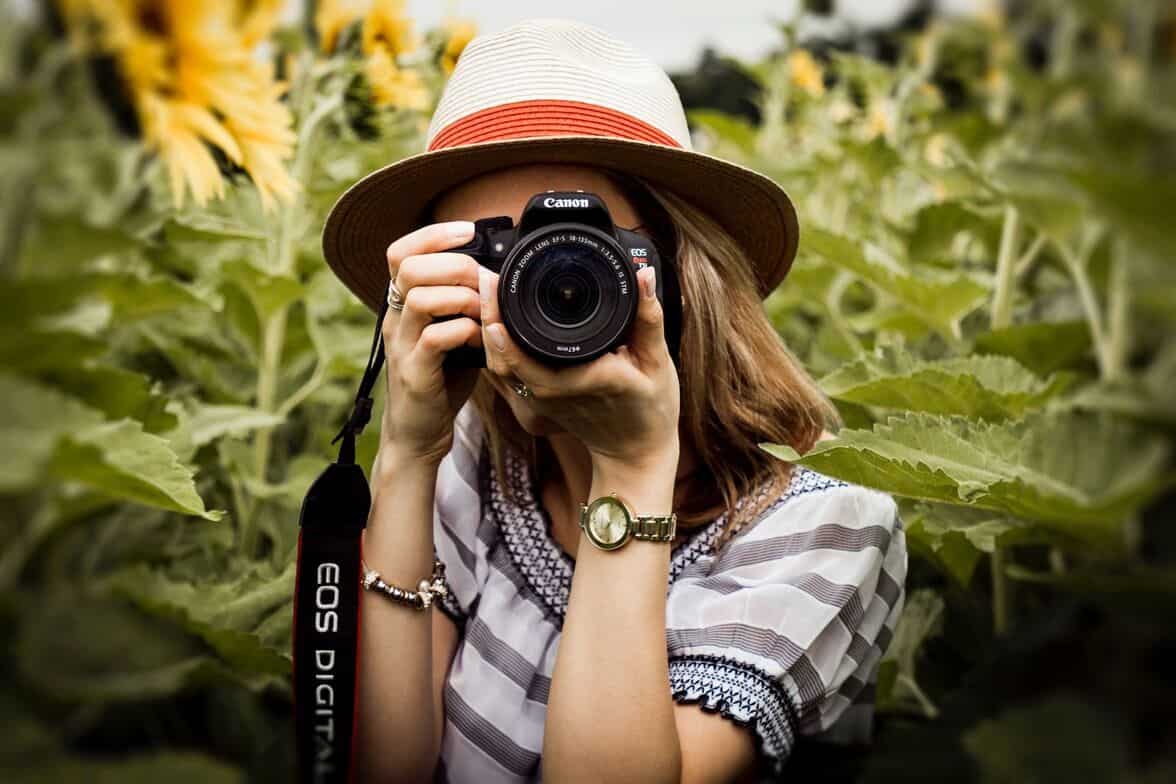 ---
What camera do fashion bloggers use? Find out here!
---
I've always been passionate about photography. I started in high school to take lots of photos of my friends, of the places where I traveled, selfies, and of anything else that I think it's beautiful. Photos are a great way of immortalizing a memory. Nowadays, thanks to smartphones, taking photos has become so easy and inexpensive.
While phone cameras may be enough for some people, photographers, celebrities, or those involved in the fashion or tourism world need to take professional pictures.
I have sometimes wondered what type of camera use those stunning models that I follow on Instagram. That's why I decided to reach out to 17 fashion bloggers and ask them the following questions:
What type of camera do you use to take the photos for your blog and social media?

What do you like about your current camera/model?
Most of the influencers featured in this roundup use a combination of two cameras. While the actual type and model is different, these are the brands that they choose:
Canon – 11 votes

iPhone  – 10 votes

Nikon – 3 votes

Sony – 2 votes
Keep reading to see what are the advantages and the differences between each camera.
---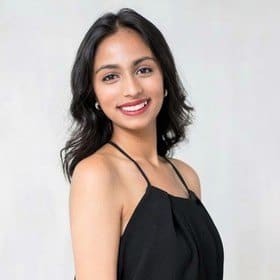 For my blog and social media, it's about a 50/50 split between my Canon EOS Rebel T3, which I bought almost 10 years ago, and my iPhone XS.
When it comes to the iPhone, what I value most about the camera is that the photos I take with it do not come out grainy, even if they're slightly out of focus sometimes.
My Canon is great for full outfit photos so that more detail can be seen, whereas I prefer my iPhone for photos that are waist up or selfie. One thing I will say is that more than the camera, I believe lighting is the key component to a good shot.
Nowadays, most phones have a good enough camera, so I'd say my top tips for coming up with great photo content would be to take one right next to a window in natural light if indoors, or shoot outdoors in daylight when possible.
Also–something most people don't realize is that the back camera of most phones is much better at capturing detail than the front camera! So, even if you're taking a selfie, try taking it with the back camera.
---
I shoot either with my Nikon D5000 camera or on my iPhone 11 Pro.
The Nikon is pretty lightweight and versatile for a DSLR, and the iPhone 11 Pro's camera is high quality and more convenient than using a DSLR camera.
I've shot video on both as well and like that I can edit immediately on the iPhone 11 Pro using apps like Videoshop.
---
To answer your question, I use a Canon R6, 20.1 megapixels, full-frame mirrorless camera with a Canon RF 24-105mm STM lens.
I love my Canon R6 because it allows me to take professional quality photos even from lockdown, enabling me to continue my work in the fashion industry. I took a number of professional-grade photography classes a while back and I truly loved the experience.
I'm on a fast-growth company expansion, so I'm hiring professional photographers and videographers moving forward, but handling as much as I can on a remote-work basis has been key for the time being.
---
Vanessa Valiente –
VStyle
My photographer Robin Dayley shoots with a Canon 5D Mark IV and lenses are 24-70 mm and 70-200 mm. I adore the crisp clean and joyful photography she creates for V-Style.
On Instagram, I regularly use the same photos from the blog but also use images I take with my iPhone 7. It takes amazing videos and images. They are crisp, clean and fit perfectly with my personal brand.
If I am using my iPhone images on my blog, I have Robin edit them. But if I am just posting them to Instagram, I edit them in Color Story or just use Insta's tools.
---
I've been a fashion blogger for 8 years and I absolutely love my Canon G7X Mark II Camera. I actually initially bought it to use as a vlogging camera and focus on creating video content but it is incredibly useful for outfit photos as well.
I love the size because I can throw it in any purse and know that I'll be able to take high-quality images at events and while I'm out and I don't have to lug a ton of equipment with me.
The best part? It has Bluetooth! This allows me to instantly share photos from the camera to my iPhone so I can quickly upload them to Instagram and it also allows me to do remote shooting and use my phone as the remote using the Canon app.
If I don't have anyone to take my photos I just head out with my tripod and I'm all set.
---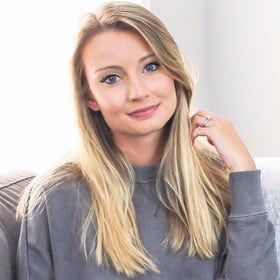 The type of camera I use is a Canon EOS 80D. There are quite a few things about the 80D that I love.
For example, I have a YouTube channel as a branch of my blog, and the video of the 80D record in addition to shooting photos. The camera shoots very high-quality videos which are great for these purposes.
In addition, among the many customizable shooting options on the camera, if you are someone who does not have a photographer or are often shooting on a tripod, the camera has a WiFi feature that can connect right to your smartphone or laptop.
This allows you to not only use your smartphone as a shutter remote, but you can upload the photos on your camera directly to your phone or laptop, making it super easy to upload to your blog or social media.
All in all, I am a big fan of Canon cameras. It's always super helpful to familiarize yourself with all of the settings on the camera to be able to get high-quality photos.
---
I'm a celebrity fashion stylist with a fashion blog as well.
I use my Nikon D3300. The camera is certainly not what the majority of bloggers use, however since I am a working stylist I work with photographers and they all have told me it's all about the lens you use at the day.
Nikon is a great camera so I currently use a 50mm lens. It takes amazing pictures and gets the most compliments.
---
We at HeatherLeigh Swimwear have teamed up with a professional Miami photographer named Victor Monasterio who shoots with a Canon 5d Mark IV.
Victor says: "In terms of the camera body is a Canon 5d Mark IV, the lens that I use 80% of the time is 70-200 2.8 Mark II, I have been shooting Canon for over 15 years it is a very reliable brand and has the best color science when it comes to the Skin color, I also use a Tamron 45mm 1.8 for detail shots.
For lightweight everyday blogging, I use a Fujifilm XT-3 with an 18-55 mm lens, it is an amazing kit with great quality photos and very compact and lightweight. This camera has great built-in color presets that are 100% usable straight from the camera so this saves time and can be posted right away."
At times we also take quick pics with an iPhone 10 which does the trick for some social media images but when we need high-quality photos, Victor's Canon 5d Mark IV brings us high-quality results that always impress.
---
Marianna Sachse –
Jackalo
For my blog and social media, time is of the essence, so I typically use my iPhone X for photography and make use of editing apps like Lightroom to enhance the quality of my images.
Several times a year I partner with professional photographers, who use higher-quality cameras to ensure that altogether the quality of my photography is what I want it to be. I'm a firm believer that in social media, viewers value some humanity in the images, so the imperfect beauty of an iPhone shot is often just what is needed.
I love the ease of use of my phone and find it flexible enough to get the shots I need. When combined with more professional shots, and shots from my customers, I'm able to present a complete look that works well for my brand.
---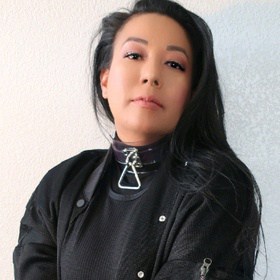 I use two different camera devices for my blog and social media content.
First is my Canon PowerShot G9 Mark II. It's a powerful, compact, inexpensive camera that takes beautiful photographs. I use this when I'm shooting on-location or if I'm doing outdoor product shots.
My second is my iPhone XR. When I don't have the budget to hire a professional photographer, my handy little iPhone does the trick. It takes beautiful photos in portrait mode – my favorite mode to use. Once you have the perfect lighting, you don't need a fancy camera anymore.
---
I use two cameras for my blog photos, depending on what I'm shooting.
For travel photos and more editorial shoots, I use a Sony a6400, typically with either the 10-18 f/4 or the 35mm f/1.8 lenses. Coming from a background of using DSLRs, I loved switching to a mirrorless model because it's so much smaller.
Especially for traveling, when every bit of bag space counts, this kit gets me tack-sharp, high-quality photos while being small and light enough to travel anywhere with.
I love the versatility of this camera; it's amazing for still photos, but it's also an incredible video camera with robust features that cover basically all of my needs as a fashion and travel blogger.
Best of all, there's so much bang for your buck with this camera. It's one of the most affordable Sony alpha models while offering some of the highest quality. It's probably my favorite camera I've ever used!
For everyday outfit pictures, I use the camera on my iPhone XS.
The quality is great, and most of my content winds up on my phone anyway, so it's nice that it's already there — it streamlines my editing and posting process a ton. It's also wonderful for vertical video, which has become such a staple in social media these days.
Most of all, I always have it with me, and I personally find that the best camera is the one you have on you!
---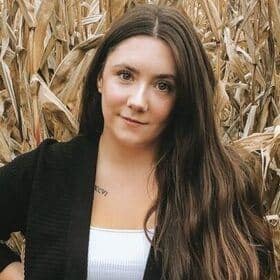 The camera I use is actually mostly my iPhone 11pro just for ease of use and ease of uploading photos. The quality is great and I just find it makes it easy since I always have it on me and can airdrop to different devices if need be!
The camera I use when I use a proper one is the Canon EOS M50! It's amazing for shooting both photo and video, which is awesome if I'm needing to include video on my posts or for YouTube as well. It has a flip out viewfinder so you can see what's on the screen.
It also has a timer option so for outfit videos you can set it up on a tripod and easily take photos of yourself if need be. It's very user friendly so there wasn't too much of a learning curve to it.
---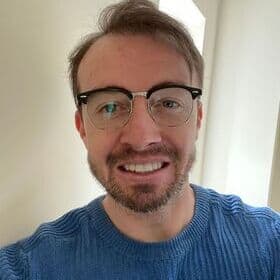 The camera that I use to take my photos is the Fujifilm X-T3. It is a great digital camera that takes amazing pictures for a budget price. For techies out there, it's sensitivity is ISO 51200*2. It's got a 3.0-inch LCD monitor and it shoots 26M effective pixels.
I am not what you would call tech-savvy, so what I like the most is that it is quite light and easily pocketable, for those occasions when there is a crowd or the street is not so safe for a little streetwear shooting.
It can be connected to a drone to take aerials, making it ideal for travel influencers as well. It also does well-taking videos, since it's got a great processor.
A little secret, its autofocus works wonders if you are just getting started or you want to lay back and just let it do its magic. This actually happens to me quite a lot and it is great to be able to enjoy taking the pictures without having to do much once in a while!
Oh, when it comes to retouching and connectivity, it works great with either Fujifilm software or whatever it is you already use. Great investment!
---
As a luxury accessories brand, photography and colour are particularly important for our feed. We need to get a great depth of focus for closeups and a good representation of vibrant silk colours. We also need a steady stream of images for our IG feed. Instagram is a hungry mistress.
We use a combination of our Canon 750D (aka Rebel T6i in North America) and our iPhone 10X to create content for our blog and our social media streams. The 750D is a fantastic mid-range DSLR that can create some really professional imagery.
In fact, we use this for our product pack shots when we don't have time to hire a professional studio as it gives great pixel clarity with very little noise plus huge images at 24 megapixels.
But the main benefit for us is the WiFi connectivity with our iPhone allowing us to transfer images directly to our mobile for editing and posting to our feed. It's been a game-changer for us to combine these two devices.
---
Annabel Fowler Gatto –
Suitably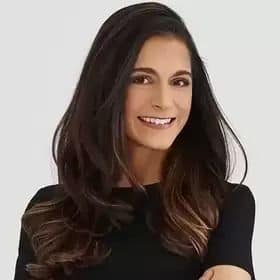 My previous camera was a Nikon D3400. While it could take really good photos, it had slow burst and transfer rates, and the video capabilities were lacking.
As I started researching for a replacement, I knew that I needed a camera with a full-frame sensor to provide that professional look when I shoot for my blog and my brand Suitably.
Great video performance was also critical. I was also more interested in a mirrorless camera as opposed to a bulky DSLR, as it would be easier to carry around and seemed to be the direction new cameras were headed in.
I wound up purchasing a Sony a7iii. It was on the expensive side, but I was purchasing the camera as an investment and the difference from my prior camera is night-and-day.
Sony's auto-focus is so good that you will never miss a shot. The 10 fps burst speed is surprisingly useful to move your shoots along quickly while ensuring you have a number of options to pick from.
Additionally, the video quality rivals pro-level dedicated video cameras to my eye.
Most of the time I have the Sony 28mm F2 lens attached to the camera. It's a compact prime, with the same focal length as the standard camera on an iPhone. It both saves space and keeps photos visually consistent with those shot on cell phone cameras for Instagram.
---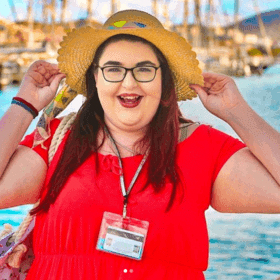 I currently go between two cameras and my phone (iPhone 11).
DSLR: Canon 5D MK III
This camera was originally bought for my photography business, but blogging took over as my main job. I love this camera because the quality is unbeatable and there's a huge choices of lenses, from third party brands as well as Canon themselves.
Canon is one of the biggest camera manufacturers, and as such, there's a lot of support from third parties, not just with hardware but with software (i.e. RAW file processing) and education.
Camera 2: Olympus EM10
Olympus hands down offer some of the best cameras for blogging. They offer great image quality in a much lighter and smaller body meaning it's incredibly portable – if you're trying to style an outfit with a small bag it's easy to just throw your camera in and go, which you couldn't do with a DSLR.
The image quality of CSCs is, for the most part, comparable to DSLRs and because most mirrorless cameras use the micro four-thirds mount, it's easy to find different lenses for it, making your camera more versatile. This is the perfect travel camera because it will absolutely fit in your carry on bag.
CSCs can also work out cheaper than DSLRs and are usually more likely to offer functions like connecting to your phone which, if you're trying to take self-portraits, is very helpful.
Camera 3: iPhone 11
Having a good camera will absolutely step up the quality of your content and will allow you the freedom to get creative and try out different lenses and settings in order to try out different types of photography, as well as the general image quality being miles better.
However, having a good camera shouldn't be a barrier to entry.
With a little bit of knowledge of how to frame your images and manipulate the camera (selecting the right focus points, using HDR or portrait mode to create different effects) and good editing apps (Polarr is brilliant and free for iPhone) you can still create stunning imagery that will capture your audience's attention, and often the fact that you've shot all of your content on a phone is just as much of a talking point as the content of the frame itself.
---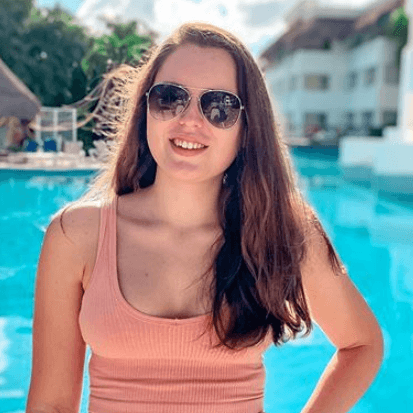 The camera I'm currently using to take pictures for my website and Instagram is the Canon EOS REBEL T6 and I love it.
Some of my favorite things about this camera are of course the quality but also the app. The app is very easy to use and it's so quick and easy to get the pictures from your camera to your phone for editing.
The T6 has so many great settings you can use to enhance your photos.
I also used this camera recently to film a YouTube video of my trip to Banff that I included in my blog post as well to give a little more insight into what it's really like there.
Overall this is an amazing camera and I would recommend it over and over again.
---
Thank you so much to all the bloggers that have contributed to this expert roundup! If you enjoyed reading this post on what are the cameras that fashion bloggers like to use, then please share it with your friends and followers on social media.
Sharing is caring!
About Author
Minuca Elena
I am a freelance writer specialized in creating expert roundups. My expert roundup posts provide quality content, bring huge traffic, and get backlinks. I also help bloggers connect with influencers. You can find out more about my work on my website, MinucaElena.com.