Please note: As an Amazon Associate I earn from qualifying purchases. I also work with other affiliate partners and may be compensated from the links below. Details here.
September 20, 2021
Same Day Edit (SDE) Meaning: The Wedding Photography Game Changer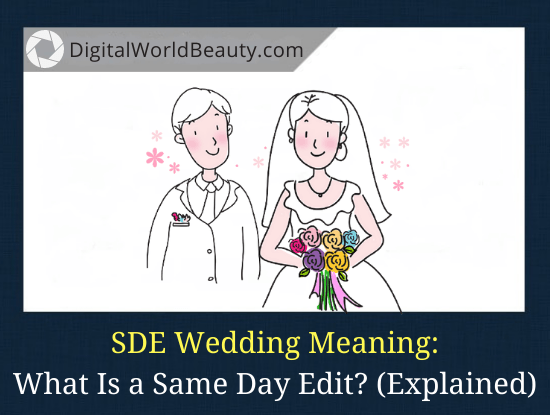 ---
Same day edit meaning: What is SDE in photography & why you need it?
---
Weddings are beautiful. It may not be for everyone, but there's something magical witnessing two people in love finally tying the knot. If you are an invited guest, a close friend, or a relative, you might want to have something that will remind you of the couple's special day.
That's why couples usually prepare souvenirs or hire photographers to make sure the cherished moments will be captured and never forgotten. But what if I tell you there's something more enjoyable than just a bunch of wedding photos? I bet you'll love the idea.
Same-day-edit, or SDE for short, is becoming increasingly popular these days. It's a mini-cinematic film that sums up the entire wedding day from the couple's perspective. The production team shoots the videos on the same day and edits them for a few hours just before the second half of the reception. 
Today, I will share with you:
why is a same-day-edit important

what you need to prepare for an SDE project

and why it's very in-demand today
So, without further ado, let's dive into the details!
---
Wedding Photography and SDE
---
Hiring professional photographers to cover weddings isn't something new. It's a common practice for many couples globally since it's one of the easiest ways to keep a record of a special moment.
But do you know what's the latest trend among wedding photographers these days? It's the inclusion of a short cinematic video for the guests during the reception portion. A lot of couples actually love this because it gives them and their guests to look back quickly at how the day transpired.
If you've experienced weddings, be it yours or your friends, you know very well how fast the event goes. One minute you're listening to the couple's vows, and the next moment, you're in the reception hall having fun. 
With an SDE in the program, you'll never have to worry about missing the most important highlights of the day!
---
Same Day Edit: How It Works
---
So, just what is a same-day edit?
Well, it's pretty straightforward. It's a video art shot and edited on the same day the event was taken. Though it sounds simple, there are so many challenges when creating mini-films like this.
One of the main issues is time constraints. Since the output has to be presented during the reception, you only have a few hours for editing the entire project. You don't have the luxury of postponing it to the next day or whenever you feel more creative enough.
Another problem with this setup is the quality of the photos and videos. Since it happens in real-time, you have less margin for errors. It means you cannot let the bride rewalk the aisle in case you failed to capture it. 
So, it's really crucial to plan ahead how you want to record the events to avoid problems on the actual shoot. 
---
What You Need for Same-Day-Edit Film
---
As challenging as it may seem, a lot of artists still want to venture into SDEs. In all fairness, it has lots of fun parts you might actually just love. Just imagine being able to capture the rawest emotions of people without even trying so hard. 
Now, if you want to try this kind of project, there are a couple of things you need in order to succeed. Read on to find out more!
This is the most important thing you need to learn before offering a same-day edit service. It's crucial to learn even the basics because venturing into this craft without it, will not get you anywhere, IMHO.
But I'm not saying you must enroll in a film school for this. You may choose to learn some fundamentals over the Internet, or from someone in your circle who knows this stuff.
Speaking of which, there are several platforms that teach you shooting and video editing events like this. For example, you can check out the wedding photography courses on KelbyOne and learn a thing or two from awesome mentors. 
Of course. This should be one of the priorities because your output will mostly rely on the quality of your gear (plus your skills of course). As much as possible find one that is good for both photos and videos. Though the output is a mini film, including some stills into the project would make it look more artistic. 
A hybrid camera is the best choice for this kind of job. Just the right balance between photo and movie quality, and you're good to go. I have a separate article that I shared in the previous paragraph, but here's a table where you can have a quick look of what made my top 5 list of cameras for photography and videography:
Best compact for content creators

very easy to use interface

Dual Pixel & eye detect AF

variangle touchscreen LCD

90% of flagship

X-T2 for half price

"all in one" hybrid camera

top photo & video features

Its IBIS is a total game changer!

integrated 5-axis stabilizer

11 fps continuous shooting

If you're nerdy for all new features

high burst rate of 10 fps

great for variety of genres

high quality photo & video

High end DSLR for 'old school' folks

high resolution of 45.4MP

fast & tenacious focusing
(For wedding purposes, #4 and #5 are the best for sure.)
Established plan of action
I couldn't help but emphasize this more. You need to plan things out before you do the shoot. Since there is no way you can replay or rewind a live event, you need to carefully think about how you are going to present your mini-movie.
Plan the details ahead like what scenes to include, which moments should be captured in still, and which must eventually be recorded as videos. You might even need to think about how you are going to compose your shots. This way, you will need less prep time on the actual shoot. 
Accessories might be classified as auxiliary gears, but choosing which ones to bring will ultimately make or break your project. One of the things you should never forget is a tripod. Most of the time, you'll be recording long scenes from the wedding, and you don't want to end up with shaky footage, do you? 
Reflectors could also help if you have an outdoor pre-ceremonial shoot with the entourage. An external flash system could also be handy in case the venue isn't well lighted (which happens in most cases, especially indoor events). 
READ ALSO: What Are Reflectors in Photography? (Different Types & Colors Explained)
---
SDE Wedding Meaning: Final Thoughts
---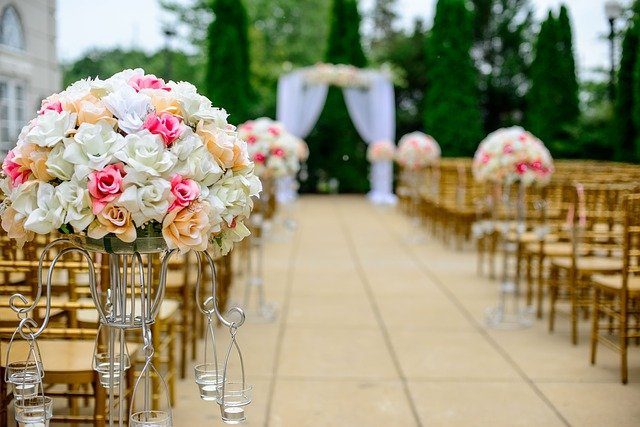 ---
The photography industry trends are ever-changing. Keeping up with these changes will help you become a better and more versatile artist.
It can sometimes be challenging to take up something new like a same-day edit project, but it will certainly add points to your professional portfolio. You don't have to worry if you've never tried making a film. As long as you are eager to learn the ropes, there will always be available resources for you, especially online. 
Once you've covered the basics of video shooting and editing, you can proudly offer your SDE services to wedding clients without much problem. 
Now, I'd like to hear from YOU:
Have you tried doing a same-day edit film?

What challenges did you face when making your SDE videos?
Share your thoughts in the comments section below!