Please note: As an Amazon Associate I earn from qualifying purchases. I also work with other affiliate partners and may be compensated from the links below. Details here.
October 9, 2021
MZed Pro: Premium Membership to Expand Your Artistic Horizon (My Review)
---
Welcome to my MZed Pro Premium Membership review!
---
You see:
The photography industry is a competitive one. With all the new tools, techniques, and trends coming out every year, it's difficult to keep up with everything that is happening in the field.
It's true that this is a popular hobby, but it can be hard to learn on your own. Though there are formal academic courses focused on the craft, a lot of people favour online courses since they are an easy and affordable way to get started with photography.
In this MZed Pro review, you will:
know if this platform has something for you

see if it is a good site to invest in

get familiar with their best-selling workshops
If you are an artist that is looking for ways to expand your knowledge about filmmaking, photography, and other related topics, then this post is definitely for you!
Check out this short preview:
MZed Premium Membership: Summary
---
Company Name: MZed
Website: https://www.mzed.com/
Founder: Monte Zucker
Type: Online courses & certifications
Best for: Beginners – advanced
Money-back Guarantee: 7 days
Price: $99 to $499
Recommended: Yes
---
Look:
New artists easily get overwhelmed with the increased tension in the digital art industry, especially with the growing popularity of social media.
Fortunately, there are several things you can do to gain an edge over your competition. And one proven and effective way of doing that is to get training that will enhance your skill set and knowledge about the field.
With that being said, if you:
prefer online training than going back to college or university

want to get close the gap between you and your competitors

want to take the course at your own pace, so it fits into busy schedules

want to get certificates of completion that can help land jobs potentially in the shortest possible time
… then consider MZed's digital products for photographers and videographers.
==> Click here to check out the platform.

---
---
What is MZed Pro Premium Membership?
---
MZed Pro is one of the world's leading online photography course providers.
The company offers courses for anyone from the beginner to the professional photographer, and they have a range of different workshops that cover all aspects of photography, cinematography, filmmaking, lighting, and a whole lot more.
It has virtual pieces of training that are designed to teach artists how to use Adobe Lightroom, Photoshop, and other software like Capture One or DxO OpticsPro for post-production editing.
Now…
MZed Pro premium membership is another thing we need to talk about.
Actually, there are two different ways on how you can gain access to the resources they have on the website. One is to purchase the class individually, and the other option (which I personally think is the better choice) is to pay for a premium membership.
The subscription is paid on an annual basis, and it lets you access everything they have on the website. Aside from being having all the available workshops, you are also able to access all the new materials they will be posting on the site.
(And I personally think this is a good deal.)
---
MZed Workshops and Training
---
Remember when I mentioned this platform has a lot to offer?
Well, that is true but in this review, we will only be discussing the classes that will greatly benefit you as photographers. Here are the top 5 workshops that you might want to check out:

Without a doubt:
This platform opens new learning opportunities that will teach you how to professionally edit photos from start to finish including retouching skin tones, removing blemishes, and enhancing eyesight with just a few clicks of your mouse!
Now, let's talk about each one in more detail.
---
1. Speedlites: The Power in the Possibilities
---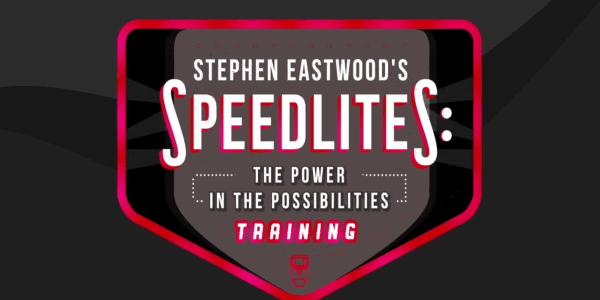 ---
Stephen Eastwood is a well-renowned commercial shooter. He specializes in fashion and beauty and his works are always amazing. The secret? Well, he does the trick with proper lighting.
In this class, you will learn so many techniques in playing with light so that you can transform your shots into magazine-worthy masterpieces.
Through the videos, you will see how your coach does the actual work both in the studio and in outdoor settings. This will help you realize the difference between shooting with artificial lighting sources and natural light.
You will also be taught how:
to effectively use speedlights

to make sure your subjects appear as alluring as they should be
All this with the proper discussion on how to manage the shoot successfully under any lighting condition.
==> Click here to check it out.
---
2. Filmmaking for Photographers by Philip Bloom
---
Philip is a popular artist with years of experience in the filmmaking industry. (I also mentioned him in this 10-bit 4:2:2 post).
Because of the nature of his work, he has had a lot of exposure and experience with various kinds of photography equipment.  This is the reason why many people trust his works a lot.
This class has a duration of 7 hours and 22 minutes. But the good thing about it is that it is subdivided into shorter portions to make it easier for you (and more convenient to rewatch a portion you want to master).
Basically, this is all about transitioning from telling your story through a single image to creating a more detailed scenario through film.
Though this is originally intended for photographers, the tips and techniques can also be applied to filmmaking. This gives you so much edge since you now have an idea how to nail it on film if you ever decide to pursue that field in the future.
This is for you if:
you are interested in film

you want to transition from stills to moving subjects
…and simply if you want to learn the fundamentals of filmmaking!
==> Click here to check it out.
---
3. How to Wow by Jerry Ghionis
---
---
Jerry is a famous wedding photographer whose works are always globally acknowledged. In fact, he has earned the title of one of the most influential artists in his respective field of specialization.
This course lasts for only about 6 hours, but it is packed with so many valuable lessons you can look forward to.
Being one of the best in the industry, he will share with you some fool-proof techniques to achieve proper subject posing – one of the keys to getting that perfect shot.
What makes this even more interesting is that he will share with you how to effectively capture the emotion of your subject and convey it through your shots!
==> Click here to check it out.
---
4. How to Photograph Everyone
---
If you think portraiture is for you, then there is no other guy to turn to than Clay Blackmore. He is popular at what he does – PORTRAITS!
One thing I learned about this guy is that he was trained by no other than Monte Sucker himself, the founder of this e-learning hub. If that doesn't excite you, then I don't know what will! (Oh, free lifetime access to his courses, perhaps? HA!)
Here, you will learn how to produce stunning portraits of everyone from all walks of life. You will learn different shooting techniques that match the current location, setup, mood, and subject personality. All this good stuff covered in only 6 hours and 45 minutes.
After taking this, you will probably feel like you can take pictures of literally everyone you meet.
==> Click here to check it out.
---
5. What the Flash? by Bob Davis
---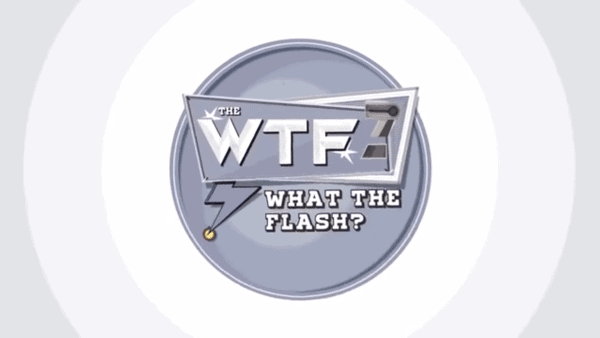 ---
He is not only a great shooter but also a well-respected educator. Bob has over 25 years of experience with cameras, making him a trustworthy instructor. He specializes in portraits and weddings, so you kinda have an idea how his lessons are going to be.
Here, you will learn everything you need to know about speedlights. If you are a newbie, you may not appreciate the concept of flash yet, but pros always tap the power of those to make portraits more dramatic and stunning.
By watching the videos, you will see how Bob actually uses his lighting equipment to effortlessly capture his subject's most beautiful angles.
==> Click here to check it out.
---
Is MZed Pro Worth It?
---
Truth be told:
This platform has fewer resources compared to KelbyOne, PhLearn, CreativeLive, and most especially Udemy.
However, if you are interested in filmmaking as well as photography, then this is a good place to start with. The workshops are designed for that purpose and most of the lessons are geared towards cinematography.
So, if you want to expand your skillset and want to acquire new skills, then this platform is definitely a must-try.
---
Final Thoughts
---
Having the option to take online classes about your craft is pretty convenient.
You don't need to physically go to a certain location to meet your instructor and take a long travel time to go back and forth your house. It is actually very efficient to do this, especially now that life seems to move so fast.
Platforms like MZed are great places to learn what you cannot achieve when practicing on your own. It will allow you to master the craft in a considerably lower time frame compared to doing it by yourself, or even when going to an actual school.
Now, I'd like to hear from YOU:
What do you think of this MZed Pro review?

Do you think you will learn from all these master artists a lot?
Let us know your thoughts in the comment section below!