Please note: As an Amazon Associate I earn from qualifying purchases. I also work with other affiliate partners and may be compensated from the links below. Details here.
September 16, 2021
How Much Does It Cost To Develop a Disposable Camera and Where to Do It?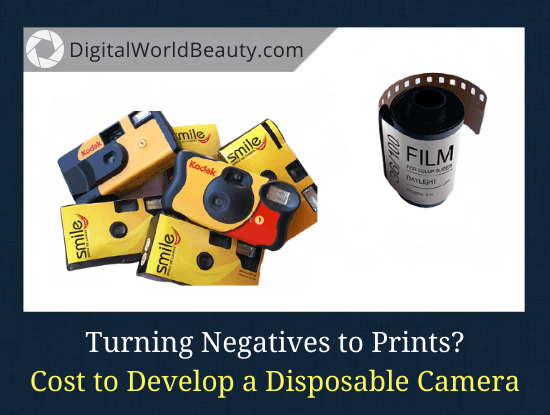 ---
Learn how much does it cost to develop a 35mm film at various processing centers!
---
Technology has done so much for the photography industry. Now, your life as a photographer has been made a bit easier with all the advanced digital gears openly available to the market. With a few clicks and snaps, your masterpiece gets shared with the world in a heartbeat.
With these advancements, many products have become forgotten. Take for example disposable cameras. This is one of the best inventions ever made for hobbyists or casual shooters. It's perfect for those who only want to take photos in a one-time setting.
But, just how much does it cost to get a disposable camera developed? The pricing really depends on how big you want the prints to be. It can range from $0.50 to as much as $15 per print. Of course, the final price will depend on the paper, quality, and the size of the output. 
Today, I'll share with you:
how much does it cost to get photos developed

where you can get those developed

pricing plans of popular processing centers like Walmart, CVS and Walgreens
Read on to find out where you can take your disposable cameras, what the pricing plans are, and turn your negatives into prints!
---
What Is A Disposable Camera?
---
It is an extremely affordable photography gear designed for single use. It is a very easy-to-operate gear that anyone, even children, can use. Plus, it's not as bulky and heavy as DSLRs so you can carry it around anywhere without worries.
So, how does it work? Well, it contains a roll of film inside instead of a digital processing sensor like that in modern compacts. Most of these cameras are disposed of once the film is developed and some more upgraded ones can be refilled by some stores.
When the roll is used up, you will need to take it to a processing center or you can do this on your own if you know how to develop the film correctly.
As to how it is used, it's pretty simple. You just need to look at the eyepiece like you would on a normal traditional camera, move the gear for the roll manually so that the film gets into position, then click the shutter button when you're ready.
READ ALSO: How Long Do Disposable Cameras Last?
Unlike digital ones, you cannot review the photos on the camera. You'll have to wait until the entire roll is consumed so you can have it developed. 
---
Cost of Developing Disposable Cameras
---
Every processing center has its own pricing for developing photos from a disposable camera. Some charge a hefty sum, while others offer a more reasonable quote. So, it would be best to compare prices before you bring your single-use gear to them. 
Below you'll find out how much does it cost to get the film developed and where you can do this in the US.
So, does Walmart develop disposable cameras? Well, this is one of the most common places (in Canada and the US) where you can find a processing center for your 35mm or 120mm film.
And the good news is that there isn't any shortage of Walmart branches. Almost all towns in North America have at least one store, so it should be easier for you to take your single-use device here. 
Here, you get a standard 4″ print plus a digital copy (in CD) of your photos. That's because they won't return the negatives to you. Plus, the processing time takes a minimum of 6 days. 
Check out their price list below!
One set/Two Sets
12 shots- $7.96/$9.96
24 shots- $9.96/$12.96
27 shots- $10.96/$14.96
36 shots- $13. 96/$18.96
If you are planning to have your disposable gear developed here, you need to know that they have a drop-off and pick-up schedule. You have to leave the cam itself since they will be the ones to process it entirely.
The drop-off time is before 9:00 am daily. If in case you can't make it before that, your order will be sent for processing on the next day together with the next batch. 
Then, 6 days after, you can already pick up the prints and CD after 5:00 pm daily. 
If you live in the US, this is another place you can check out.
You might be wondering, does Walgreens develop disposable cameras as well? I hear this question most of the time because the store began as a pharmacy chain. Well, who would think that a medicine-selling store would have a processing center for films? 
But then again, the founders have continuously expanded the business and they are now somehow known as a general retail store.
So, any Walgreens branch that has a Photo Lab inside can process your disposable cam and negatives. You just have to check which locations have it so that you won't waste time store-hopping. 
Here are their prices for 4 x 6 prints:
# of Exposures – One Set/Two Sets
12 – $11.99 / $13.99
24 – $14.99 / $18.99
27 – $15.86 / $20.43
36 – $17.99 / $23.49
39 – $18.82 / $ 24.39
They also have other products available. If you want to have the photos printed on 8 x 10″ paper, then you'll have to pay $3.99 per picture. For those of you who want only to convert the negatives to digital copies without print, you can get a CD for only $5.99.
But if you want a Photo CD from film to digital (no paper output as well), they charge $10.48 for this. 
This is another store that offers services for developing disposable cams. However, just like Walgreens, not all CVS branches have a photo center so you'll have to check first before actually going there to save time. 
They are ranked as the 4th best image processing service provider in the US. Aside from the competitive pricing scheme, they also offer good quality prints that will definitely last long. 
 Look at their pricing list here in double sets:
12 exposures – $12.99
24 exposures – $17.85
36 exposures – $21.99
If you don't want prints, they also offer file transfers from negative/films to USB or DVDs. The price usually starts at $25.99 for DVD, and $34.99 for USB transfers. 
Just like any other processing center, it will take several days to complete. More specifically, their processing time can range from 7 to 10 business days. Considering this, it's quite a longer timeframe compared to the other two stores mentioned previously. 
Want to take the DIY approach?
If for whatever reasons you want to do it yourself, then I highly suggest you check this step by step beginner's guide on how to develop 35mm film at home.
---
Final Thoughts
---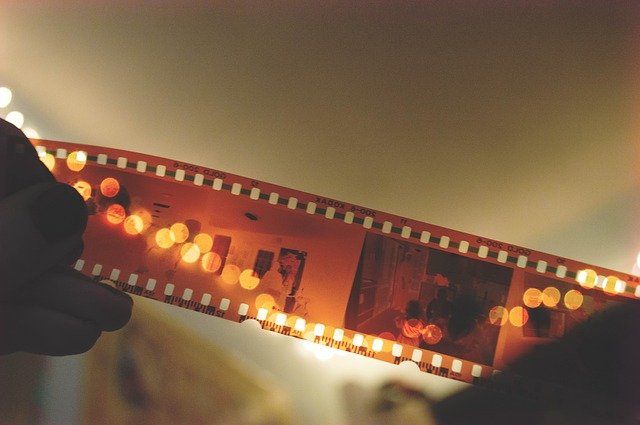 ---
Looking back, the photography industry has drastically changed over the years. However, there are still some people who would want to use traditional film cameras, and that's totally fine. In fact, a lot of beginners are eager to learn about vintage gears.
Because of this, we can expect that there will still be photo processing centers to help develop disposable cameras and turn them into prints or digital files. If in case you can't find one in your region, then you can start learning the process on your own. 
At first, it may seem hard, but the cost of developing a film on your own will be much cheaper than having it processed in a commercial center. 
Now, I'd like to hear from YOU:
Have you tried bringing your disposable camera to have the film developed?

What's your favorite film developing center? 
Share your thoughts in the comments section below!