Please note: As an Amazon Associate I earn from qualifying purchases. I also work with other affiliate partners and may be compensated from the links below. Details here.
June 22, 2021
Are My Photos Good Enough To Sell? Making Money Through Photography (Guide)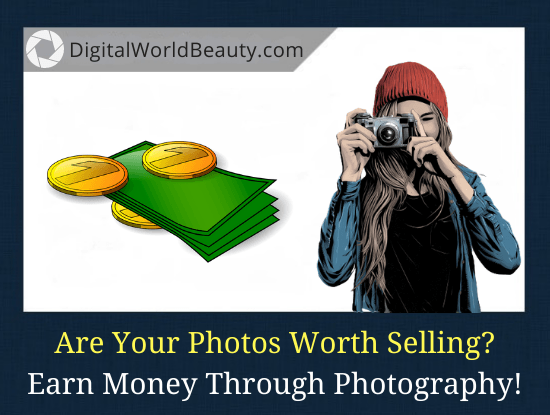 ---
Can you really make money by selling your photos online?
---
Photography is an interesting field where you can express your artistic side the way you want to. For most, it is a hobby that needs to be enjoyed. It provides creative outlets and can make you feel more connected to the world around you. 
But for some, it is a livelihood; a source of income, per se. You might only be an enthusiast today, but at some point in your photography journey, you will want to put commercial value into your pictures. When it happens, you'll ask yourself if your images are worth selling.
Whether your photos are good enough to sell will depend on several factors. Some people think it should have pro-level quality, but mostly, it's more about marketability. So start learning and building connections where you can potentially sell your art.
This is what you are going to learn today:
benchmarks for photo marketability

realistic income from stock photography

advantages of

selling digital image files

how to know the value of your work
…and many other things you need to know about selling pictures for money. 
Shall we start?
---
What is Professional Photography?
---
Professional photography is a career path focused on marketing images to various target audiences. It doesn't only involve capturing images, but it also involves planning, editing, and dealing with the business aspect of the industry.
Consequently, a professional photographer is someone who earns a living from taking and selling pictures. A pro can take photos of anything, but usually, they specialize in one area like weddings or events.
Many people have this misconception that pro's always gain monetary returns for all their work – since they are normally top-grade quality. But, to tell you honestly, not every professional is having it the easy way. Some senior photographers even struggle to stay afloat in this competitive industry. 
If you are a newbie, it is understandable why you question whether you can sell your photos online for money. If the professionals are not making as much, then how can an amateur keep up?
The thing is:
It will not always be about quality. Most clients don't even know what a good quality photo is, in technical respects. What the client cares about is that you know how to capture what story they want your photos to tell.
So, don't get discouraged because you have a fair share of bagging money through your craft – if you just know the right strategies to sell your stuff.  
---
Factors to Consider in Marketing Your Work
---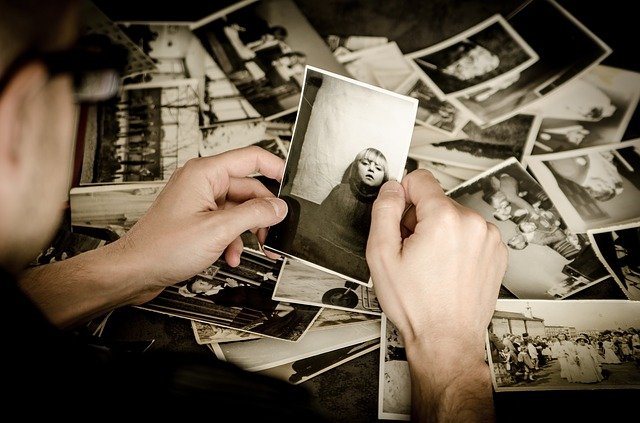 ---
At the start, you might get bummed by this recurring question: are my photos worth trying to sell? 
Well, here are some things you need to consider if you want to put commercial value to your images:
Quality is not everything!
I'd like you to focus more on this one. You see, not all high-quality photos are sellable. Sometimes, clients will choose a low-grade capture mainly because the image resonates more with them than the professionally taken ones. 
For instance, parents might choose a candid photo of their child taken from a smartphone than those shot at the studio. So it's really more like giving your clients what they need specifically.
In order for you to do this, you will need to conduct studies about what your target market really likes. This way, you can start shooting for their interests.
Or you could pick a niche that you like, and find your suitable target market afterward instead.
Proper planning can take you a long way! If you set your goals before going out to actually do some photoshoot, then you're halfway done. 
It would be great if you can establish your preferred niche. Like for instance, you could choose a daily-life-in-the-country theme or it could be about family ties in your region. 
Once you already have the theme in mind, it will be easier to execute the plan once you're on the field. At least, you will already have an idea of what you need to do and not just wait for inspiration to strike you onsite. You know very well inspiration doesn't always come and it's usually fickle. 
Getting honest feedback from clients and professionals
I know some of you might get disheartened when you hear negative opinions about your work, but this is an essential part of growing up as an artist. 
Though it sucks to receive unsolicited and invalid opinions, there are people who will also give you constructive criticisms. It will really help if you open your mind to these things because you can learn a lot not only from pros but even from your target customers as well.
Take note of every little feedback you get and apply it to your next shots. You will be amazed at how more marketable your images will become, especially if the opinions come from the clients themselves.
Letting your customers feel that their feedback is well received will guarantee you loyalty and support from them. That alone helps a lot in selling your photographs. Plus, these very people might even recommend you to friends and family! Who knows?
This is one of the most important parts you need to consider before marketing your images. Y0u have to make sure you are the legal copyright holder of the picture you will be selling. Otherwise, you can face legal consequences for this.
Also, remember not to violate other people's right to privacy. If your shots have people in them, you might need a model release for this if you didn't expressly get their permission prior to the shoot. 
If you take photos of products, things, or buildings, there could also be issues with these. The image might include logos and brand names, and when you sell them for advertisement purposes, then you might get legal sanctions as well.
---
Where To Sell Photos Online?
---
Now, if you are asking how to sell photos online and make money, you are in the right section. Here are some places where you can sell your pictures online:
This is one of the biggest stock photo websites available today. It lets you post your images to the site and in return, they give you commissions for every download your work gets.
But, is selling photos on stock photography websites worth it?
If I'm going to be totally honest, there's not much income you can get from these sites. Since this is considered as a micro-stock so the pricing is really cheaper here.
But the good thing about it is that the images don't have an exclusivity clause. It means you can resell them to other sites as well. This would help you gain more money from your work.
They do have affiliate programs that will let you earn commissions for every new photographer you refer, or even new customers as well.
This is a premium stock website where you can sell your work. It pays more than micro-stock sites, so you might want to try this out if you are eager to earn more.
They have customers from various brands who are looking for top-quality photos for advertising purposes. Your income can range from 20% to as much as 45% here.
This is another easy way to sell your work online. It is a virtual space that lets you display your collection of images. Since it has an app compatible with smartphones, sharing and selling your shots will be a whole lot easier. 
The earnings here are quite different from stock sites. You can earn $5 for every photo sold and there are various missions that will allow you to gain from $100-$2500. 
Through this app, you also have a chance to get noticed by top brands who are clients of the site. 
Another great way to jump-start your commercial career in photography is through Zenfolio. This site lets you create your own website and market your stuff easily. 
You can make use of their various tools to improve your work and attract more customers. The only catch is that they require a monthly subscription fee starting from $5 to 22$, depending on the pricing plan you choose.
On top of that, they have this feature that lets you sell photobooks and other prints, expanding your cash-generating sources. 
Open your own online photo store
This is by far the least popular way to go around earning money through photography (and that includes affiliate marketing website business too).
I know I did it.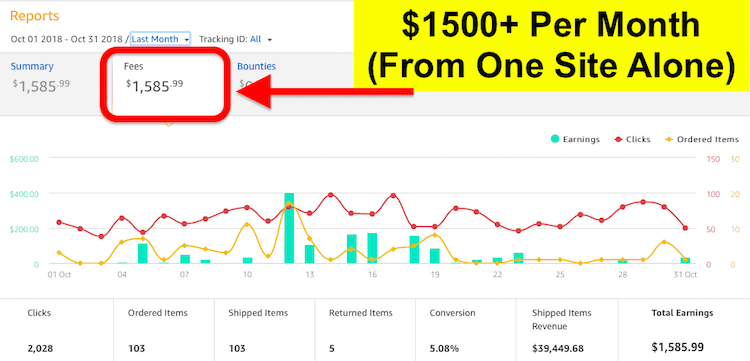 Building a website is no easy job. You need to establish your networks properly and promote the site at the same time. 
However, this could also have the highest earning potential since you get to decide how much you want to sell your photos for. After all, it's your own website. 
I'm going to be honest, it will take time before your site gets recognize by many people for you to earn lots of cash through it. It's not impossible though. With proper guidance, branding, and marketing strategies, you can make it work as others did!
Bonus: Aside from your images, you can also sell out other products that could be related to your craft to increase profitability!
---
Other Ways to Make Money From Photography Today!
---
---
In this day and age, it's not a secret that there are still some photographers who are not comfortable doing things online. There are still a few people who want to go by the conventional means of selling their work – locally. If you are one of them, don't worry! 
Here are some other ways on how you can make money out of your photography career:
Sell photobooks and other prints locally
Modernized photo albums are popular these days. Many people take several photos on a trip and might want to have a physical book containing all their photos. This is a great way to start making money. 
You just need to have the right equipment – a reliable computer and a printer. You will need a computer for doing the layout or templates. If you can offer editing services on the sides, then you might be able to demand a higher price for your product.
If you can't handle photobook production yet, you can start selling individual prints locally as well. You can display it in your studio (if you have one), in front of your house, at cafes, and other places like that. 
Here, you are not directly selling your photos. Instead, you are offering your services to the clients. So regardless if the photo is top-notch quality or just a basic candid one, it will be paid together with the package.
Offer to take photos of neighbours
You can also reach out to your local community and ask if they want to get photographed for their IDs or anything else they might be needing the photos for. The income may be minimal, but at least you're off to a good start. 
---
Final Thoughts
---
There is really no stringent benchmark on the marketability of pictures. So if you are still lost and questioning yourself how to know if your photos are good enough to sell, rest easy!
The right people will always pay for the right photos. With that being said, it is more important to focus on reaching out to potential customers and studying their buying patterns. This way, you can improve your style and business strategy. 
But of course, you should never offer your clients substandard quality shots. Always make sure that your images are decent enough for the customers to display and brag about.
Now, I'd like to hear from YOU:
Do you think your photos are worth selling?

Have you tried putting your shots on sale on different online platforms?

Are the earnings worth it?
Let us know your thoughts in the comments section below!