Please note: As an Amazon Associate I earn from qualifying purchases. I also work with other affiliate partners and may be compensated from the links below. Details here.
March 10, 2022
Emil Pakarklis Net Worth and Bio: How Rich Is the Founder of iPhone Photo Academy?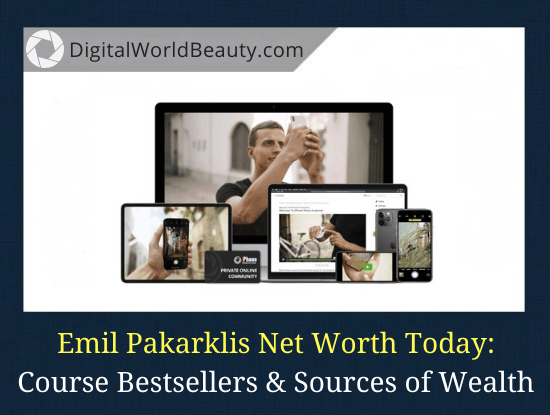 ---
This is a post on Emil Pakarklis bio and net worth.
---
How much is Emil Pakarklis worth? Does he get his main source of income from blogging? What are his bestselling courses?
Today, more and more people are getting into video-based content. For the new generation, vlogs may be the new thing, but there are still so many creative artists who do blogging/create text-based content.
Emil Pakarklis is one of the popular content creators in the photography niche. But, he is also a YouTuber and a photography instructor at the same time. Right now, his net worth is estimated to be around $3+ million.
Let's go into the details!
---
Emil Pakarklis Net Worth: Quick Overview
---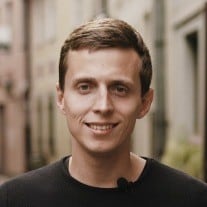 Full Name: Emils Pakarklis
Birthplace: Jurmala, Latvia
Wife: Oksana Ribule
Profession: Blogger, YouTuber, instructor
Type of business: Online courses, content creation
Founder of:

iPhone Photography School

,

Photography Pro

Website: https://iphonephotographyschool.com/
Net worth & career earnings: $3+ Million
---
---
Emil Pakarklis Bio
---
---
Emil is quite a private person. There isn't much information about his early life, family, or even personal affairs. But, what we do know for sure is that he hails from Latvia.
He is a very talented photography content creator.
Unlike many other professionals who formally studied the craft, he taught himself how to take photos. And right now, he is one of the best online instructors in the iPhone photography niche.
As of this year, here are the stats from his business: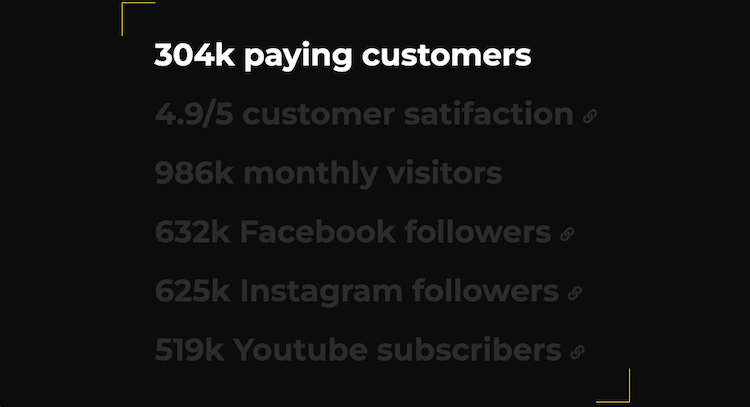 As a child, he had always been fascinated with taking photos.
However, he didn't have the right tools and the resources to pursue that dream. For him, pro-grade DSLRs are then too expensive and compacts don't really produce the expected results. So, he just didn't put too much thought into getting a photography career.
But, when he got his first iPhone, he had a sudden change of heart. He tried using the gadget to take photos of anything around him, and he was surprised it performed better than most of the point-and-shoot devices he had used.
Plus, the mobile phone was always in his pocket, so it was very convenient for him to use it for photography.
Later on, he decided to create an iPhone Photography School website that aims to teach people how to maximize an iPhone camera's full potential. From 2012 up until today, his courses are still the best-selling ones in this niche.
And that's where his success story began.
---
iPhone Photography Courses Online
---
---
IPS is a platform where you can learn amazing techniques in getting the best photos out of your iPhone.
Here, you will learn so much about taking photos, composition, and even some post-processing workflows to make you become a better photographer.
This is actually a very nice space because there are a lot of people who want to learn about photography but couldn't afford DSLRs yet. Enrolling in Emil's courses will definitely become your stepping stone into establishing a strong foundation in this craft.
Check out his best-selling e-courses below:
Here, you will learn how to properly shoot using your phone. Emil will introduce you to the basic concepts of photography so that you can better understand what you are doing and why you should be doing it.
This course will focus on the post-processing workflow.
It's true that your phone camera can take wonderful photos on its own. But if you want to step up your game, you should also learn how to properly edit them so that they become more appealing and marketable.
You will learn all of that in the iPhone Editing Academy course.
For those of you who fancy beautiful landscape scenery, this is the best training for you. Here, Emil hired someone who's great at this genre – Clifford Pickett.
And in this course, Clifford will teach you how to take amazing landscape photos you can be proud of. I personally loved it.
In summer 2022, Clifford Pickett and the iPhone Photography School team created an even more impressive, on-of-a-kind course called Capture It All.
This online course is amazing and I HIGHLY recommend it. Here's my review.
The instructor will take you on a sweet journey through Mexico and will show you how to literally capture it all. He'll focus on the 3 core principles of what it takes to make a good photograph, as well as will introduce you to the concept of timing and element of motion.
The iPhone Photography School was on fire! Because in Fall 2022, they released another amazing digital product.
They partnered with Andrew Scrivani, one of the world's best food photographers, who shares his best tips on how to crush it in this genre with your iPhone.
If you want to learn how to have mouthwatering results that will wow your friends, audience, and clients, then this course is for you. 
Check out my in-depth review of the iPhone Food Photography course.
---
Collaboration with Mark Hemmings
---
---
Aside from IPS, Pakarklis also established Photography Pro to help beginners learn the ropes of professional photography.
He partnered with Mark Hemmings, a well-renowned photographer and instructor. Together, they created great courses you can enroll in today.
They are also best-sellers for those who are interested in DSLR photography:
In this course, Mark will teach you how to use your DSLR.
He will show you all the fundamental information you need in order to jumpstart your photography career. It talks about the principles of shooting and the different functions of your camera.
This will allow you to better understand how your device functions in several situations.
Who doesn't love shortcuts?
Here, you will be taught how to create awesome photoshoot ideas without drying your brains out. Mark will share some of his personal techniques in achieving an efficient overall workflow.
Editing is a key component in professional photography.
There are several software and tools you can use for your shots' post-processing, but among the most popular ones is Adobe Lightroom CC.
In this training, Hemmings will teach you how to navigate through the tool and how to retouch your images to make them look more stunning.
---
Emil Pakarklis Net Worth 2022
---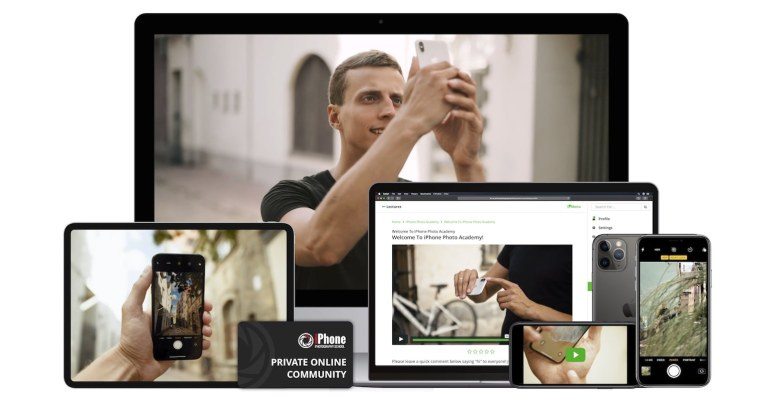 ---
Emil is definitely known as a blogger because that's what he originally does, but he also has other revenue-generating ventures at the same time.
In fact, he has at least three main sources of income right now – blogging, YouTube, online bestselling courses. 
While there are no certain numbers released regarding his net worth, we can easily estimate it to be about $3+ million. Judging from his YouTube subscribers of more than half a million, that estimate is not too far from the actual net worth of this blogger.
READ ALSO: What Is Peter McKinnon's Net Worth?
Now, I'd like to hear from YOU:
Do you have some guesses on Emil's net worth in 2022?

Do you know any other sources of income he may have?
Feel free to share your thoughts in the comments section below!