Please note: As an Amazon Associate I earn from qualifying purchases. I also work with other affiliate partners and may be compensated from the links below. Details here.
August 27, 2022
iPhone Photography School: The Brand with Incredible Courses That Deliver (Review)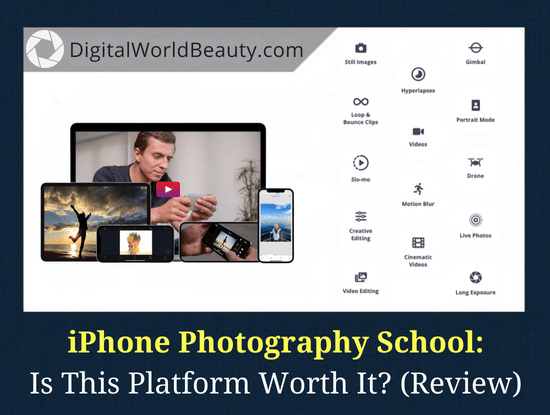 ---
Welcome, photo enthusiasts! This is my review of iPhone Photography School, the brand of some of the best-selling courses in this niche.
To be clear… I personally have access to those and will share my honest opinion from an insider's perspective.
Today, we'll cover the following:
the people behind the iPhone Photography School

mini reviews of each course by the IPS

which one of those suits YOU best

is iPhone Photography School legit/worth it

lots more
Without further ado, let's get started.
---
iPhone Photography School Review (Summary)
---
Company Name: Photography Pro
Founder: Emil Pakarklis
Product Type: Digital courses
Niche/Topics: introductory, travel/landscapes, food
Best For: Beginners and enthusiasts
Price: $99-$299 (depends on the program)
Money-Back Guarantee: 30 days
Recommended: Yes!
---
Let's face it…
Modern iOS cameras are incredibly powerful. Yet, most users use only 10% of their iPhone cameras. Pretty shocking, if you ask me.
However, what I've noticed in the last few years is that there is an increasing demand for iPhoneography courses. It's understandable that most people want to use a pocketable device instead of bulky DSLRs to capture the world around them.
And iPhone Photography School has answered to the demand.
The list of best-sellers:
The IPS team has several experienced instructors for each particular course.
What you'll notice is that the information is easy to follow and consume (about 10-15 mins on average per lesson), you can learn at your own pace, and you get a lot of value for your buck.
Is iPhone Photography School worth it?
It sure is! As someone who's reviewed a bunch of photography courses, I can confidently says that iPhone Photography School offers the best courses in this niche.
---
---
What Makes IPS Content Special?
---
---
So…
What makes these courses stand out among other photography classes online?
In here, I'd like to talk about the instructors, who are the lessons for, and why would those be a good choice for you.
Right now there are 3 main instructors for iPhone courses – Emil Pakarklis, Clifford Pickett, and Andrew Scrivani.
Who Is Emil Pakarklis?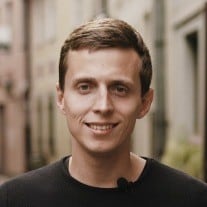 First of all, Emil Pakarklis is the founder of the platform. He started as a blogger almost a decade ago, is the instructor for iPhone Photo Academy and iPhone Editing Academy courses.
Now he works with a team of filmmakers to produce brand new courses with Clifford Pickett, and Andrew Scrivani to keep up with the demand and bring the best content to those who crave it.
Emil is also the founder of Photography Pro platform, and has worked with Mark Hemmings on courses for digital camera enthusiasts.
Who Is Clifford Pickett?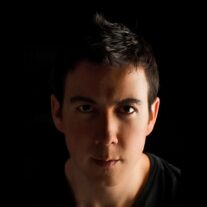 Clifford is a professional photographer and a renowned instructor. Even though he's advanced in DSLR and drone photography, he mainly shoots with an iPhone.
I'll say more:
Brand like Clinique, British Airways, and National Geographic hire him for high-budget projects, and he completes those with just his pocketable device!
If you'll watch iPhone Landscape Mastery and Capture It All, you'll notice that Clifford has a gift for inspiring you to go out, find unique shots with any model of iPhone that you have, and appreciate the beauty of the world.
Who Is Andrew Scrivani?
This is a new instructor at IPS.
Andrew is an internationally-recognized New York Times food photographer.
Besides NYT, he's also worked with some other big brands like Apple, Disney, Adobe, and Hearst Corp.
This instructor is going to share everything he's learned in 20 years being in the food photography industry and inspire you in the brand new mouthwatering course he worked on with the IPS team.
In this iPhone Food Photography course, you'll learn the principles of great food photography and elevate your photos to new heights (that you could sell and make money off of).
Who Are iPhone Photography Courses For?
Generally speaking, all of IPS products are aimed at complete beginners to more advanced enthusiast photographers. And even the experienced DSLR photographers will find value.
To be specific…
Like I mentioned earlier, even if you have plenty of experience with digital camera, but not familiar with all the iPhone tips and tricks, you also will find a lot of value.
Why Invest in These Online Tutorials?
I know that some people wonder if it's worth investing in any online courses, and if you are one of those folks who ask these questions, you may not enjoy paying for premium content.
If you'd like the free content, you may find those on YouTube and websites.
If you are like me and don't like to waste your time combing endlessly through the YouTube and website content, and prefer to be "spoon-fed" by the world's best, then you'll see value in IPS courses.
You can learn at your own pace, significantly decrease the learning curve, and get to the desired results FASTER.
As you saw above, you have the top instructors for every course, and hey, even if you don't like it, you have 30 days to get your money back 🙂
Now, let's discuss those in more detail…
---
iPhone Photography School Courses
---
At this point, I'd like to provide mini-reviews of each of the digital products that Emil and his team created and which one(s) work best for YOU.
I have access to all those and here's what I think of those from an insider's perspective…
Course 1: iPhone Photo Academy
iPhone Photo Academy is an introductory course that will be your first step in iPhone photography and will teach you everything you need to capture amazing shots.
Check out my video below:
This was the very first course created by Emil Pakarklis, and to this date he continuously updates the content with newer models and new tricks.
The instructor covers pretty variety of topics in a compact amount of time (about 10-15 mins per lesson), and it'll be easy for you to follow and understand him.
It's great for beginners because the IPA starts from the basics like how to hold your smartphone properly, and it's great for more advanced photographers to understand HDR, histogram, exposure line etc.
This is the course where you can learn the essentials of an iOS camera, the general principles of photography, as well as the creative photography techniques for more interesting shots.
And believe it or not, you CAN take awesome shots with just your smartphone!
==> Check out my in-depth review here.
Course 2: iPhone Editing Academy
As the title suggests, iPhone Editing Academy is an online course that teaches you how to effectively edits photos using your Apple smartphone and the Snapseed app.
Emil will talk in depth about color and exposure, retouching tools, selective editing, high quality editing workflow, and the art of layering.
Pretty awesome stuff.
The good news is that the lessons are straightforward and you won't face complicated tools and techniques.
This course came after the iPhone Photo Academy, so Pakarklis wanted to make sure he smoothly transitions his students into the editing world.
If IPA was the first step into the iPhone photography world, then IEA is a great place to continue your iPhoneography journey and learn the post-processing with the same instructor.
==> Check out my in-depth review here.
Course 3: iPhone Landscape Mastery
This is where you'll meet Clifford Pickett.
If you enjoy landscape photography and want to master this genre using your iPhone, then you should consider the ILM course.
You don't have to have the latest and greatest gear, you can use your current Apple model to take your landscape shots into masterpieces.
It's a practical course where the iPhone Photography School team shot in different locations to truly deliver the best content.
In its the 7 modules, you'll learn how to shoot the villages, the meadows, the waterfalls and lakes, the peaks, the woodlands, and the sundown. (Plus bonus lessons.)
==> Check out my in-depth review here.
This is yet another course with Clifford Pickett as your instructor. It was launched in summer 2022 and perhaps one of the most unique digital products you'll come across.
Clifford and the IPS team flew to Mexico and decided to show you how to literally CAPTURE IT ALL.
The instructor will show you the full potential of using the iOS camera, how you can create time lapses, loop clips, video editing, night mode photography, just to name a few.
Heck, you'll even learn how to do an impressive aerial photography/videos with your drone!
After CIA, you'll never use your Apple device as a film camera anymore.
Not only will you use the technical aspects, but you'll be so inspired, that you'll just want to go out and try every unique thing you've just learned.
I personally loved this course.
==> Check out my in-depth review here.
Course 5: iPhone Food Photography
In Fall 2022, Andrew Scrivani and the IPS team launched a new iPhone Food Photography course. The name says it all.
In this digital product, you'll learn the common mistakes people make when taking shots of food/plates, as well as Scrivani's best secrets to help you achieve the mouthwatering results.
If you want to WOW your friends on social media, take your food business to a new level, or land high paying clients, then this course is for you.
==> Check out my in-depth review here.
---
Is iPhone Photography School Worth It?
---
---
Some folks still wonder if iPhone Photography School worth it? Legit even? 
Some people are put off by the landing sales pages, and yes, I personally have access to the courses and can confirm that the IPS platform is definitely legit.
In my opinion, it's also worth it.
I mean iPhone Photography School has everything for everyone, across different prices tags.
If you're a beginner in iPhoneography and editing using your Apple device, you can take advantage of the courses by Emil Pakarklis.
If you're into travel and landscapes, you can take advantage of the courses by Clifford Pickett.
And if you're food photography, then you can take advantage of the one by Andrew Scrivani.
(I recommend starting with the introductory iPhone Photo Academy course.)
And let me tell ya, you'll definitely find value in these digital products.
If you feel they are not the right ones for you, you have a 30-day money-back guarantee. And you can come back here and leave a nasty comment below 🙂
---
Final Thoughts
---
Guys, I may be biased, but as of this year, there's no better platform to teach you everything you need to enter the world of iPhone photography.
The power of investing in online tutorials is that you get the opportunity to learn from the best in the industry, and at your own pace.
Sure, you can find some lessons here and there, but the premium content is what will help you decrease the learning curve and accelerate your growth. Your journey will be a lot smoother.
Now, I'd like to hear from YOU: 
Is iPhone photography school any good, in your opinion?

What was your experience with iPhone Photography School?

What courses have you taken and which one you liked the most?
Let us know your thoughts in the comments!