Please note: As an Amazon Associate I earn from qualifying purchases. I also work with other affiliate partners and may be compensated from the links below. Details here.
November 30, 2018
Can You Use a Digital Camera as a Webcam?
---
Truth is:
For the past years, the digital camera has captured the entire world.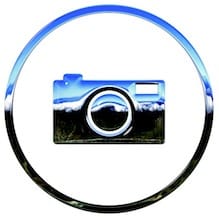 Nowadays, most photos and videos are produced by digital cameras. They come in different forms and types including:
phone cameras,

point-and-shooters,

action cameras, and,

DSLRs.
Now…
With all the things that they can do, can you use a digital camera as a webcam too?
Surprisingly, yes.
Living in the digital age has made things more possible and convenient especially when you have the curiosity and patience to learn.
Let's jump right in. 
---
---
How Can You Use a Digital Camera as a Webcam?
---
Look:
Many cameras today have the capability to be used as a webcam; some even come with a webcam software.
So…
First, you're going to read the product manual to check if yours has this capability.
If it does, then follow the step-by-step instructions below on how to convert your digital camera into a reliable webcam.
Step 1:
If your camera comes with a webcam software, install it on your computer.
Step 2:
After installing all the required software, attach the USB video source cable into the USB port of the computer.
Make sure that the cable is properly attached.
(If it has resistance while you insert it, detach and check if it is positioned the right way.)
Step 3:
Plug the camera in the other end of the USB video source cable.
Most of them have standard cables that can connect to TV. Hence, these cables should also be compatible when connecting it to the computer.
Step 4:
On your computer, locate the "My Computer" and click on the USB video source capturing device drive icon.
Step 5:
Turn the camera on.
Keep in mind that some digital cameras require to be connected into A/C as they need too much power and the computer A/C is not enough.
Make sure that it's plugged into the power outlet to prevent it from shutting off while it is being used during the broadcast.
Step 6:
Once you are able to turn the camera on, you can put it on video mode. Now it is ready for video chatting.
But wait! There's more…
You need sound too.
Connect the microphone into the sound card's mic jack. If your gear doesn't have sound transmission capability, use a separate mic.
Step 7:
Place the camera close to the computer monitor for a good angle. It should be around two to three feet away from you while you are broadcasting.
And voila!
Your digital camera is now transformed into a webcam.
Learning photography has never been easier…
Invest in your future and gain a new skill. Get this practical photography course to take you from zero to photography in a matter of weeks. Click here to check it out now.
---
---
DSLR vs. Webcam: Which Is Better?
---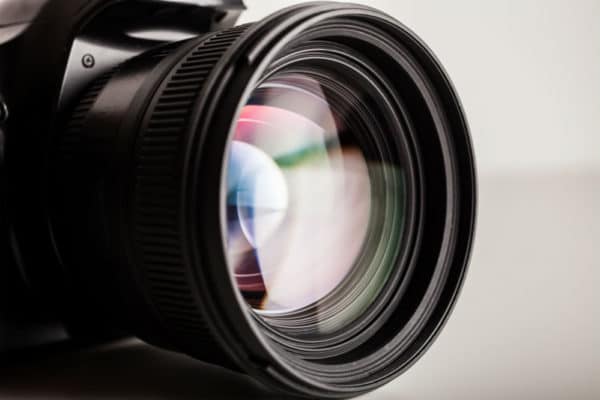 ---
Now let's discuss DSLR vs. an actual webcam for streaming (buying guide is coming soon!)
So…
DSLRs:
Most of you will know that a DSLR is a high-end digital camera that produces excellent high-quality images with the most details and sharpness.
It can take high-quality images of distant objects and objects in action as well.
One important part of the DSLR is the lens. There are different kinds of lenses that are ideal for every lighting condition and scenery.
Webcams:
On the other hand, a webcam is limited to broadcasting and video calls.
It has a much lower resolution, which is not ideal for capturing top quality images.
But it has its own advantages:
it's compact,

convenient,

inexpensive, and,

easy to use.
==> Here are the 3 good webcams for livestreaming this year.
So…
---
What To Choose: A Webcam or a DSLR?
---
Truth is:
When asked which is the better choice between the DSLR and a webcam, the answer is subjective.
In reality, the choice depends on the user's purpose and expectations.
If you want to capture better quality images and record videos that will not blur, a DSLR is your choice.
It can perfectly shoot still images and videos.
(Which work best for hybrid shooters.)
---
---
Now…
There are a few things to keep in mind should you choose to buy a digital camera:
They are expensive.

They require more technical photography skills.

Some DSLR models are bulky and not very portable.
(Here's a list of great alternatives to bulky DSLRs.)
On the other hand…
If you want something that can simply attach to a computer and use for video conference and streaming, then a webcam certainly is the better choice for you.
Like I said before, those are inexpensive compared to other cameras and don't require crazy photography skills.
Don't worry:
There are brands/models that are equipped with really good resolution and video quality too.
---
The Advantages of Using a Digital Camera
---
I know some of you may still not be convinced of the wonderful things that your advanced photography technology can do for you, so let's discuss some of the most notable benefits that it can offer:
With its advanced processing technology, most modern cameras don't take more than a few seconds to turn on. As such, you will be able to capture even the most spectacularly random moment.
Compared to other kinds of cameras, the DSLRs produce exceptionally good images.
Why?
It is because of its large sensor, allowing in more light and details to come through.
Most DSLRs have a shutter return speed that is fast enough to provide you with a live preview of the image you captured through the viewfinder.
In this way, it would be extra easy for you to follow the object you are taking photos of.
Yet another useful advantage that the large sensor offers is that it causes a very low noise.
In fact, taking photos even in low light is achievable and does not pose any major loss on the quality of the image.
Lenses, Filters, and Flashes
Unlike other kinds of photography gear options, the DSLR has a wide range of compatible extras including a vast selection of lenses, filters, and flashes.
These devices are used to make your photos (truly) stand out.
---
---
My Final Thoughts
---
I will say this:
Having a digital camera is like having it all.
With it, you can capture good images, record quality videos, and you can also use it as a webcam.
Although some makes and models are really pricey, having one is worth the money spent due to its seemingly endless features and functionalities.
In the end, it all depends on you to find out different ways on how to use your photography gear to its full potential.
Luckily, the internet is flooded with how-to videos and tutorials waiting to be discovered.
Happy shooting!
---