Please note: As an Amazon Associate I earn from qualifying purchases. I also work with other affiliate partners and may be compensated from the links below. Details here.
January 28, 2020
Best Webcams for Live Streaming in 2020 (For Streamers, Live Gamers and Vloggers)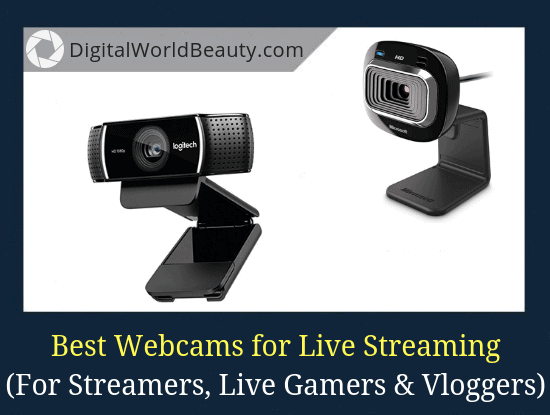 ---
Find out what are some of the best webcams for live streaming today (2020).
---
Truth is:
Today, with the influx of Twitch and Youtube streaming, may it be for gaming or other entertainment modes, many companies made it their mission to provide good webcams that both professional and beginner streamers can use.
In here, I will mention my top 3 choices (I will keep updating this post).
---
Best Webcams for Live Streaming: The Contenders
---
In this piece, we're going to put three best webcams for live streaming to the test.
In this way, I can help you and many others to determine which one proves to be the one that gives the most value for money.
Let's get started.
---
The Microsoft LifeCam HD-3000: Widescreen Experience
---
Let's start off with a webcam that has a feature that is not widely available in other ones.
The Microsoft LifeCam HD-3000 boasts a widescreen view.
In fact, this type of view is its default setting.
What makes it special?
This feature is something you would want to have because when you have a widescreen, your space will look so much bigger than it really is.
Also, if you have this type of view, you have a lot of moving room during your streams. It is much easier to invite guest streamers or do promotional content that requires a lot of movement.
At the same time, it also has an omnidirectional microphone. Combine that with a noise-reducing technology, and you have one webcam that will be the envy of many.
As for the quality of the camera, you get to record 720p videos. It can shoot up to 30 frames per second. In addition to that, you also get to enjoy colorful and bright videos due to its TrueColor Technology.
The Microsoft LifeCam HD-3000 has a base that is a universal attachment, which can be placed on notebooks, laptops, and desktops.
(It also comes with low light and backlight.)
The Pros
Easy to mount

Easy to set up

Quickly adjusts to bright and dark light

The lowest video setting is still very clear

Great auto-focus
The Cons
The noise-canceling feature isn't that great, can still pick up background noise

Not compatible with Windows 10

Microsoft updates may lead to it not working

Cannot be properly mounted on top of the monitor

---
The Logitech Pro Stream Webcam: Livefeed 101
---
I branded the Logitech Pro Stream Webcam as "Livefeed 101" as this specific webcam was made to be used for live streams. Accordingly, it was designed to suit the features of Twitch and Youtube.
Therefore, it concentrates on the quality of the video, which is 1080p HD. This camera can record 30 frames per second. The video capture mode can also be turned down at 720p but still at 30 frames per second.
It gets better:
The Logitech Pro has a glass lens that boasts a great auto-focus function, which delivers crystal clear videos. Also, there are light correction functions for low light and backlight too. On top of that it has two built-in microphones, which are omnidirectional and equipped with noise reduction.
Accordingly, it will automatically adjust the lighting in the video when your monitor flickers or when there is a change of light while you are gaming. This works well with cutscenes in video games or when you are switching from one window to another while streaming.
The Pros
Easy to set up

Works with a lot of applications and streaming software

Auto-focus is fast

Can hold its own against low light

Mounts easily and stays in place
The Cons
Cord is short

Cannot be angled down

Folds up when not in use, so the lens is exposed

Cannot be rotated

Green screen feature needs improvement

---
The Razer Kiyo Streaming Camera: Let There Be Light!
---
We now move on to a somewhat peculiar webcam.
Why so? It is because this one comes with a ring light!
Now…
That is not something that you don't see every day. Well, with the exception of beauty vloggers, of course—but for streaming?
This is a unique feature indeed.
So:
As it's been mentioned before, this product comes with a ring light situated around its lens. In connection with this, the ring light is also adjustable. This feature is extremely useful in order to remove harsh shadows and to provide a light source all the time.
Surely, you will be able to stream in the dark with Razer Kiyo.
As for its video resolution, it can provide videos at 720p at 60 frames per second or 1080 at 30 frames per second. Just like the previous products reviewed, it is compatible with various kinds of streaming software such as OBS and XSplit.
One more thing:
This webcam also has an autofocus function, which is pretty accurate and fast. And it also has a built-in microphone.
The Pros
Captures vibrant and clear videos

Ringlight is extremely helpful when streaming in low light

Works well with green screen

Easy to set up

Automatic light adjustments are convenient
The Cons
The microphone is not that good

The ring light will give the video a hazy effect when streaming in bright light

Does not work well with other applications

Hard to mount

Not integrated with Razer Synapse

---
Choosing the Right Webcam: 5 Tips
---
"What is the best webcam for live streaming?"
This question is actually hard to answer.
Why?
It is because 2017 can be branded as the advent of professional streaming. So, come 2018, there are a lot of good options to choose from because time has already caught up with the hype.
It would have been easier to determine the best camera when it was 2017, but now, we have countless models and makes to choose from.
Not only that but the features to look out for have also become more complex.
After all, most people are not only after having a clear video resolution.
There are many who also require:
built-in microphones,

in-cam streaming options, and,

complicated software for video customizations.
Anyway…
Here are 5 tips when choosing the right product for you.
---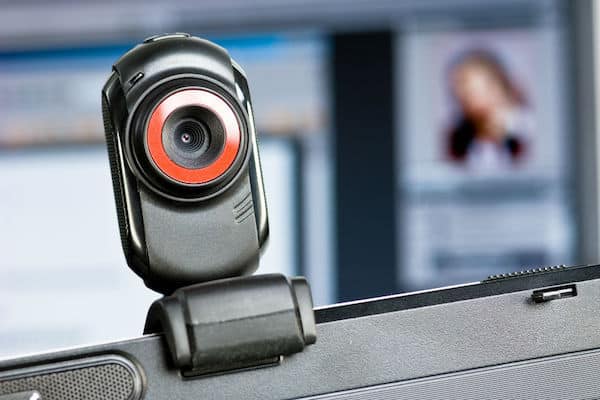 ---
1. Sensor
The sensor is ​​the most important component in all cameras.
There are only two types of CMOS and CCD.
CMOS is is cheaper than CCD, but in the video (especially in poor lighting), there's a lot of "noise".
CCD is the opposite of CMOS sensors, namely, they are more expensive, but they give a much better image quality (and practically no digital noise).
So, if you take a camera for streams, then it is better to choose the latter.
2. Number of Frames Per Second (FPS)
The number of frames per second determines the quality of the image. The higher the FPS, the smoother the video-stream will be. Choosing the one with FPS 40 will be an ideal choice.
3. Resolution
The quality of the displayed image on the monitor depends on the resolution of the webcam, specifically, on the pixel density.
Ignore the following resolutions:
320 x 240,

640 x 480,

800 x 600,
… since they are not suitable for streamers.
Instead, focus on getting one that has the following resolutions:
1280 x 720,

1280 x 1024,

1600 x 1200,

1920 x 1080 (FullHD)
Thee first 2 will be an optimal choice for the least picky Twitch/video streamers.
4. Autofocus
The autofocus function by which the distance to the object is measured and the images are corrected.
It has three modes:
Active – focus on an object or target

Passive – examines the outlines of the object

Combined – a mix of the previous two
And the last tip.
5. Manufacturer
There are a lot of manufacturers/brands on the market now and they offer a very good assortment of webcams.
MSI StarCam,

Philips,

A4Tech,

Logitech,

Microsoft,

Gemix,
… this is a small part of the manufacturers, but the leaders in terms of price/quality ratio are A4Tech and Logitech.
Both of these brands offer good webcams in different price segments.
---
The Best of the Best: The Top 2020 Webcam for Twitch and YouTube Streaming
---
I don't know if it was already obvious, but when you take a look at the monikers that I gave them, only one has the word "streaming" attached to their name, and that is the Logitech Pro Stream Webcam.
To professional streamers, this may not come as a surprise since Logitech dominated the webcam market in 2017.
Still, they continue to be the best at what they do this 2020.
For those who are just starting out in streaming, Logitech products may come across as the ones used for video conferences, Skype calls, and the likes. But, no, these webcams evolved into something that can be utilized for fast movement and other gaming needs.
Definitely, the Logitech Pro Stream Webcam wins by a landslide not only because of its high video streaming quality but also due to its user-friendly interface.