Please note: As an Amazon Associate I earn from qualifying purchases. I also work with other affiliate partners and may be compensated from the links below. Details here.
March 7, 2023
5 Best Cameras for Dental Photography in 2023 (With the Lenses)
---
My list of the best cameras for dentists and orthodontists! (2023)
---
Let's face it:
Any doctor working with teeth will tell you photos and videos inside your mouth need to be as clear and accurate as possible. 
They're not capturing moments or expressing themselves as artists. Rather, they are capturing reality to be used for examination, treatment, and record-keeping.
Without clear photographs or videos, doctors may be misled to reach inaccurate conclusions, give false diagnoses, and prescribe incorrect treatment.
As such, today I will be covering 5 of the best cameras and lenses for dentists and orthodontists. That's right, I didn't forget you, orthodontists!
Best Dental Photography Camera 2023 Round Up
When choosing which product to include, I didn't focus on the 'latest and the greatest', but rather on great price-quality ratio options, even if they are not the newest models.
Here's a table that'll give you a quick look of my roundup and the reasons to buy the product. For further details, simply click 'review>' in respective row.
| | | | |
| --- | --- | --- | --- |
| | | | |
| Fast crop sensor DSLR under $1.5K | | great price/quality ratio | |
| Beginner's choice (under $1000) | | great image & video quality | |
| One of the good,  cheapest DSLRs | | good value-for-money deal | |
| Best value in the Canon lineup | | | |
| Won an official EISA Award | | great level of image detail | |
I should also note all the lenses I will be mentioning are either macro lenses, or are capable of achieving macro settings.
This is because doctors need to capture minute details in the mouths of their patients. These photos and videos need to be as close to the real thing as possible; a faithful recreation of physically examining the mouth in person. 
Macro lenses are perfect for this as they specialize in capturing close-ups and minute details clearly. 
(Also note that in the world of photography, macro and micro are usually used interchangeably; sometimes to a fault.)
Now that's covered, let's dive in!
---
1. Nikon D500
Fast Crop Sensor DSLR Under $1500
Type: Mid-size SLR | Weight: 860g (1.9lb) | Resolution: 21 MP | Sensor size: APS-C | LCD Screen: Tilting | Touchscreen: Yes | Weather-sealed: Yes | ISO: 100 – 51200

Reasons to Buy
Tilting screen offers leniency on tighter angles

Ultra fast shooting speeds

4K UHD video quality

Massive battery life (CIPA 1240)

SnapBridge instant photo preview
Reasons to Avoid
Higher price tag

Heavy camera body

No image stabilization

No built-in flash
Self-regarded as the "new DX flagship", the Nikon D500 rocks a plethora of impressive functionalities that'll leave your head spinning – and it'll snap a clear picture of it, too! 
Among its feats is its powerful autofocus, fast shooting speeds (10 FPS continuous) and SnapBridge, a proprietary application connecting the camera to BlueTooth enabled smart devices for photo and video preview.
What about the lens?
Have a look at Nikon DX AF-S VR 85mm f/3.5G.
This coveted micro lens comes with image stabilization, 0.29m minimum focusing distance, and only weighs 355g. In other words, close-up shots are a breeze for this micro lens, especially given the 85mm focal length.
Add that to the D500's capabilities, and you've got yourself a perfect pair.
All in all:
Despite the weight and lack of flash, the D500 is not a camera you'll regret buying.
Both SnapBridge and 4K video quality are a welcome feature. With the right setup, you could streamline your workflow with patients.
Add to that the long battery life and ultra clear tilting LCD screen, that price tag might seem more worth it.
---
2. Canon EOS Rebel T7i
Great Choice for Beginners (Under $1000)
Type: Mid-size SLR | Weight: 532g (1.17lb) | Resolution: 24 MP | Sensor size: APS-C | LCD Screen: Fully articulated | Touchscreen: Yes | Weather-sealed: No | ISO: Auto, 100 – 25600 (can be boosted to 51200)
Reasons to Buy
Beginner-friendly in terms of price and functionality

Lighter camera body

Tighter angles capturable with fully movable screen 

1080p 60FPS video footage

High photo resolution
Reasons to Avoid
Not too versatile for professionals

No image stabilization
The first Canon camera on the list is the Rebel T7i, a welcome addition to anybody new to DSLR cameras. It's also known as the 800D in Europe, and as the Kiss X9i in Japan.
It's designed to make taking images and videos easy for beginners with its user-centric design and Dual Pixel AF system.
Add on top of that its 24MP resolution, photos taken with the Rebel will be big and clear enough to examine professionally.
What about the lens?
Have a look at Canon EF 100mm f/2.8L Macro IS USM.
Pair up the T7i with Canon's proprietary EF 100mm f/2.8L IS USM Macro lens, and you solve all of the Rebel's biggest problems. 
Well, almost all!
This lens specializes in image stabilization and weather sealing. 
In other words, where the Rebel couldn't offer stabilization, this Macro lens makes sure your handheld shots are clear enough to use professionally in the office.
The 100mm focal length also means you can capture tiny details from farther away. Your patients will probably appreciate that by the end of their appointment.
All in all:
It's a no-brainer the Rebel T7i is excellent for anybody starting to learn how to take dental photography. 
Full HD video, 100mm f/2.8L Macro lens, and 24MP resolution just to name a few. This camera's both light on your hands and your wallet.
T7i is arguably one of the best beginner-friendly cameras available on the market right now, and it's a great one for dentists and orthodontists as well.
---
3. Nikon D5600
One of the Cheapest Entry-Level DSLRs
Type: Compact SLR | Weight: 465g (1.03lb) | Resolution: 24 MP | Sensor size: APS-C | LCD Screen: Fully articulated | Touchscreen: Yes | Weather-sealed: No | ISO: Auto, 100 – 25600

Reasons to Buy
Lightweight and 

affordable

Fully articulated screen

Great for beginners (including dental/orthodontic photography)

High photo resolution

Android pairing
Reasons to Avoid
No SnapBridge (only Android pairing)

No image stabilization

Pentamirror viewfinder (makes manual focusing harder in low light)

Video features not up to par
Much like the D500, the Nikon D5600 is capable of both ultra fast continuous shots (maxing out at 5FPS,) and smart device pairing.
Its compact design, and large and fully articulated LCD screen make it ideal for beginner photographers trying to capture detailed images as quickly and smoothly as possible.
In some ways, it's Nikon's version of the Canon Rebel T7i.
But what it lacks in video performance, it makes up for with 24MP resolution capabilities, making it a highly useful camera for those who place image quality high on their priorities list.
What about the lens?
Have a look at Nikon AF-S VR 105mm f/2.8 G IF ED.
An alternative to the previously mentioned 85mm Nikkor lens, the 105mm f/2.8 VR Micro lens is also one of the better micro lens options Nikon has to offer.
While the lens's image stabilization isn't as powerful as the 85mm, the lens still boasts a minimum focus distance of 0.31cm and true 1x maximum reproduction rate.
In other words, your close-ups will turn out crisp and clear.
Look…
Think of the Nikon D5600 as a more affordable D500. 
While it doesn't match its performance exactly, the D5600 is still powerful enough to make it onto this list. You may also consider older models such as (read my reviews below):
Pair it with the right glass for your dental and orthodontic photography purposes, and even the least experienced photographer will take sharp close-up images.
---
4. Canon EOS 7D Mark II
Best Value in the Canon Camera Line Up
Type: Mid-size SLR | Weight: 910g (2.01lb) | Resolution: 20 MP | Sensor size: APS-C | LCD Screen: Fixed | Touchscreen: No | Weather-sealed: Yes | ISO: Auto, 100 – 16000 (can be boosted to 51200)
Reasons to Buy
Fast auto-focus

Full viewfinder coverage

1080p 59.94FPS video footage

Dual memory storage (CF and SD)
Reasons to Avoid
Heavier body (almost 1kg)

Fixed LCD screen
The Canon EOS 7D Mark II is the second iteration of the 7D, combining the best of what the 7D offered with improved auto-focus for both photo and video modes.
The camera's ergonomic design makes for a comfortable user experience; even those who've never touched a camera will get the hang of the Mark II with ease.
Many experienced will agree with me when I say that it's one of the best all-around Canon DSLRs you can get.
In 2023, you're also getting an incredibly low price for this camera body!
Now, what about the lens? 
Have a look at Tamron SP 90mm f/2.8 Di VC USD Macro.
While the previously mentioned Canon EF 100mm is a great option, the Tamron SP 90mm f/2.8 Macro is arguably better because of its hybrid optical stabilizer feature.
In short, snapping blurry pictures with a bulky camera will be the least of your worries with this lens. Plus, the 90mm focal length gives you some room to take your shots a little further away from the patients. 
The Tamron can be purchased with either a Canon or Nikon mount.
All in all:
The Canon EOS 7D Mark II seems to be the best choice if you're looking to upgrade your older camera, rather than start dental or orthodontic photography.
It makes up for the fixed LCD screen and heavy body with fast and accurate auto-focus, making it easier to both record videos and to use the camera if you don't have a dedicated photographer in your team.
Moreover, having two memory storage options means your old CF memory cards can still be used alongside the more efficient SD card technology.
Without a doubt, it's one of the best affordable DSLRs on the market today.
---
5. Nikon D7500
Still One of the Best Prosumer DSLRs in 2023
Type: Mid-size SLR | Weight: 720g (1.59lb) | Resolution: 21 MP | Sensor size: APS-C (23.5 x 15.7mm) | LCD Screen: Tilting | Touchscreen: Yes | Weather-sealed: Yes | ISO: 100 – 51200 (can be boosted to 1640000)
Reasons to Buy
Tilting screen = more angles to shoot from

Built-in flash

4K video quality

Long battery life (950 CIPA)
Reasons to Avoid
On the heavier end in terms of weight

It's an older model
The Nikon D7500 is a mid-size SLR best known for its high speed photography and ergonomics.
Its CIPA comes in at 950, and although video quality does not quite reach 4K 60FPS (maxes out at 4K 30FPS,) its tilting screen makes up for what is already an impressive piece of gear.
And guess what.
The Nikon D7500 is so great that it won an official EISA Award as the "best prosumer DSLR" in 2017-2018.
What about the lens?
Have a look at Sigma 105mm f/2.8 EX DG OS HSM Macro lens.
Of course Nikon lenses work well with the D7500, but I wanted to highlight the Sigma 105mm f/2.8 for its notable macro capabilities.
While It doesn't have the strongest image stabilization among the lenses mentioned already, it more than makes up for it with its stark sharp images, solid build, and true 1:1 1x reproduction rate.
(The Sigma, like the Tamron, can be purchased with a Nikon or Canon mount.)
Without a doubt…
The Nikon D7500 is a great option for anybody looking for something in the middle. Not too low-priced, not too high.
Yet it offers great features that are hard to pass up:
pretty high burst rate of 8 fps,

large image buffer of 50 Raw files or 100+ JPEGs. 

51-point AF system,

tilting touchscreen LCD
All in all, it's a camera that is highly capable of capturing clear images for examination without breaking the bank.
---
Dental and Orthodontic Photography: FAQ
---
Q: How to choose a digital camera for dentists and orthodontists?
While the top 5 cameras for dental photography are listed above, it doesn't quite answer how to choose a camera. The answer really depends on your budget and photography experience.
The Canon Rebel T7i, for example, is a great affordable yet powerful choice, but it's limiting to experienced photographers. 
The Nikon D500, however, is a great option for doctors who need to take top quality 4K video of their patients' mouth and can afford higher-end gear. 
Your experience with cameras will determine how much control you want, especially in configuring your settings for dental or orthodontic photography.
Q: What flash options work best for dental photography? 
Generally speaking, you have two options to work with: ring flash and dual flash.
Ring flashes are lighting mechanisms that mount on the hot shoe, but attach around the lens like a ring, as though part of the lens.
Dual flashes mount on the hot shoe and are made up of two individual lighting mechanisms attached by an arm to either side of the lens.
Dual flashes offer more control and better color detail, however at an arguably marginal scale. Dialing in the right flash settings for dental photography might prove cumbersome with the dual flash.
A good place to start would be with the Sigma EM-140 DG Macro Ring Flash (for Canon cameras). 
---
Best Cameras for Dental Photography 2023
---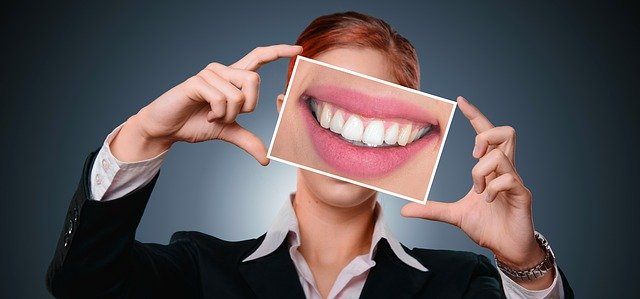 ---
And that's the list of best intraoral cameras 2023 completed.
What you have is a mix of mid- to high-range cameras and lenses, most of which interchangeable to suit your style, some of which on the more affordable side. 
Remember, it's not always about the specs or the price; it's about what you need and how you use it.
Here's a recap of the products mentioned:
Best Cameras for Dentists in 2023
---

If you want to read more "best-of" articles but in different fields, check out this guide on the best cameras for product photography.
You might even consider those cameras for your dental purposes if you want to explore more options.
You can also check out this versus guide on the prime lenses for crop sensor (APS-C) cameras to understand the difference between 35mm, 50mm and 85mm (if interested in taking portrait shots of your clients as well, not just the teeth).
Now…
I'd like to hear from YOU:
Have you ever used or owned any of the gear mentioned?

What are your thoughts on these cameras for dentists and orthodontists?
Share your experiences below in the comments!
Sharing is caring!
About Author
Zarina
Founder & content creator at Digital World Beauty. My main objective here is to create a valuable resource for photography enthusiasts with honest tech reviews, course recommendations, and how-to tutorials.