Please note: As an Amazon Associate I earn from qualifying purchases. I also work with other affiliate partners and may be compensated from the links below. Details here.
March 16, 2023
5 Good Photography Books for Beginners (Learn the Basics and Get Results)
---
Look:
More and more people are investing in a DSLR to produce better-looking photos. But very few people are aware of how to use a digital camera to its full capacity.
In fact, most tend to use it in Auto mode and then point and shoot, which basically defeats the whole purpose of owning a DSLR.
If you're amongst those who own a DSLR but have absolutely no clue how to use it properly, then there are 2 things you can do to up your photo game:
Join great online photography courses (like DCM or SLR Lounge

), 

Read good photography books for beginners
(And the books to learn photography in 2023 is exactly what I'm going to talk about here.)
Here's what to expect in this post:
self-training assignments

The Beginner's Photography Guide

Read This If You Want to Take Great Photographs

famous photographers tips

for both amateurs and pros

Photographer's Eye Remastered

an iconic bestseller book

great writing and pictures

for people with some skills

DSLR Photography for Beginners

develop an eye for photos
Each of these books is very highly rated and is sure to help you have a better understanding of your camera and how to become a better photographer.
For you to end up with a book that matches your needs and wants, I have evaluated the key content of the books and listed down each of their pros and cons.
Let's dive in.
---
BetterPhoto Basics: The Absolute Beginner's Guide to Taking Photos Like A Pro
BetterPhoto Basics is a bestselling guidebook series by Jim Miotke who gave in-depth and relevant information about photography.
Jim founded BetterPhoto.com in 1996, which was then considered to be a world leader in online photographic education.
It featured over 80 photography classes led online by several top-notch photographers such as Brenda Tharp and Tony Sweet.
The website itself reaches over five million subscribers on a yearly basis.
Content:
Jim's book reflects his belief that anyone can capture amazing photos.
In this paperback, 7.6 x 0.6 x 8.5 inches book, the author has shared a ton of tricks and tips that will right away help you in improving your photography skills.
(Regardless of the camera you use.)
He also kept in mind all the folks who do not like to read by incorporating pages that are specifically filled with informational pictures that will help users look for a quick solution.
For folks who are on the lookout for more in-depth knowledge, the 240 pages of the book will teach you how to produce beautiful images using both indoor and outdoor lighting.
There are also detailed tips on how to click the perfect shot in twenty different favorite subjects such as nature, flowers, portraits, and sunsets.
Reasons to Buy
---
The Beginner's Photography Guide (2nd Edition)
This book is a bestselling manual for individuals who want to have a better understanding of how a camera works and how to be a good photographer.
Chris Gatcum wrote this book for folks who do not have a single clue about photography.
Content:
The 192 pages of this guide contain a simple, easy-to-follow, and detailed step-by-step layout of every single photography technique. These topics range from exposure to flash enhancement.
There is also a checklist that will provide you with a quick rundown of your camera and the settings.
Additionally, you will also find a comparison image that shows how certain settings can produce major differences in the final image.
Last but not least:
Since this is the 2nd edition, it also covers the latest innovations in DSLRs.
Reasons to Buy
Available in paperback and digital versions

Easy to understand

Comes with quick tips
Reasons to Avoid
---
Read This If You Want to Take Great Photographs
This 128-page book was written by Henry Caroll for beginner photographers.
Sometimes, it has been referred to as a shortcut to knowing the ins and outs of the craft without dealing with the technicalities. 
Though many experts believe that one should never skip the fundamentals, it's good to have a more straightforward guide that will save you time and effort.
That's what this book is all about. 
Content: 
This learning material is filled with easy-to-follow guides for those who don't have prior knowledge (or those who have a basic understanding) of photography.
There are 5 different sections focused on topics like composition, visual style, exposure, best lenses, and lighting. This covers basically everything you need to know in order to take decent photos.
Also, what fun is there for a book not to have illustrations?
The good thing is that this contains many actual examples from famous photographers (probably 50 pros provided insightful tips in this book as well).
The best part of it all? The terms/jargon used throughout the material isn't too technical, but not too simple as well. Just enough to be understandable from a beginner's perspective.
Reasons to Buy
easy-to-follow guide

has some real-life examples and illustrations

easy to understand for beginners

simple photography slang used
Reasons to Avoid
focused heavily on composition (other topics had less coverage)

focused on artistic shots
---
The Photographer's Eye – Remastered
For those of you who want to focus more on visual style and composition, then Michael Freeman's book is for you. 
Aside from having good content, the author is known to be one of the most amazing writers in this industry. You'll have fun while learning through this material.
Some people say you need to be born with the talent to have a strong eye for photography.
However, this book will prove that wrong. Anyone can develop an eye for great photos – with proper training and technique.
Content: 
Freeman's book targets those who want to have a strong artistic side when it comes to taking pictures. We know that any person can take images but they will never have the same appeal as those taken by creatives.
After reading this material, you'll know how to make your photos tell a story. It will develop your ability to see the beauty in even the most trivial things. It will help you realize how much perspective can affect your resulting image.
The good news is that Michael used both traditional and modern approaches to composition so you will have a better understanding. Plus, it gives you a chance to be flexible when taking your shots.
Reasons to Buy
DSLR Photography for Beginners
This 129-page paperback book was written by Brian Black.
It gives you the relevant information necessary for understanding how DSLR works and also about how to take amazing pictures.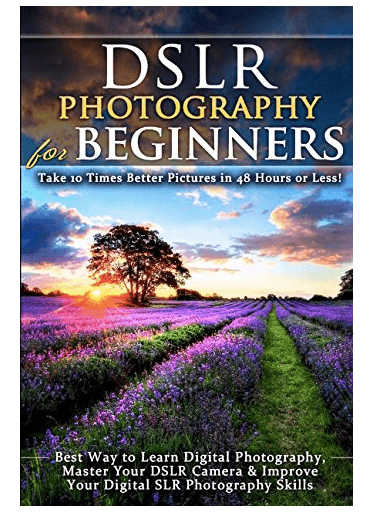 Content:
This book discusses where it is ideal to focus on an image to capture the important details.
It also covers some of the techniques and tricks used by professionals to make the most out of the lenses and how to understand the framing and angling of the camera to make the image tell the whole story.
It also gives you essential tips to make the pictures you captured stand out.
In addition, this will give you the rules of focal points, context, and the like.
You will also find topics related to the different kinds of filters such as polarizing, neutral density, and ultraviolet, and when and how to use them.
Further, Brian Black, the author is confident that this book will help you out; hence, it comes with a 100% money-back guarantee.
Reasons to Buy
Gives in-depth information

Risk-free purchase

Comes with a free eBook
Reasons to Avoid
---
Photography Books: Some Insightful Facts
---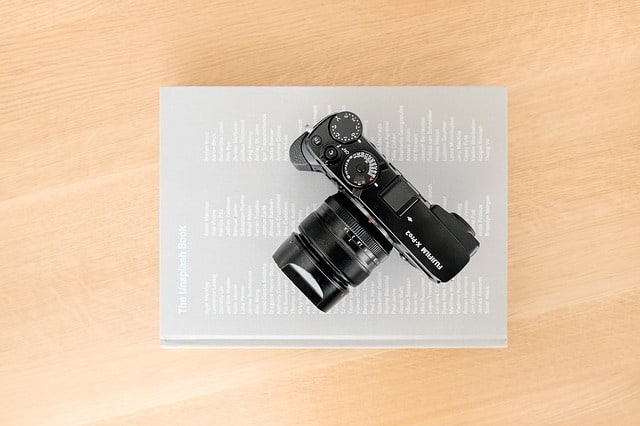 Let's face it:
Photography books have been around for decades now.
They are an excellent source of knowledge of everything there is you need to know about photography.
The market is actually flooded with endless how-to photography books, and each of them is divided into multiple volumes on the basis of the level of difficulty.
And by the way…
Here is why you must read books (whether it's about photography or any other topic):
Beginner-level photography books are highly common and one of the most popular.
However, people often tend to question why they should purchase one since we live in an age where there are tons of informational videos and how-to articles on the internet.
So…
Is it still worth it to buy a photography basics book even though the web has so much information?
The answer is simple:
"Yes, photography books are completely worth it."
Videos and blog posts on the internet are not very long. This means that they do not contain all the necessary information and the science behind photography.
Books, on the other hand, are like a wealth of information.
There are no corners cut anywhere, and you will know the exact reason behind every single detail mentioned. 
And the books I mentioned here will also definitely help you in mastering the basics of photography.
Now, 
I'd like to hear from YOU:
How long have you been using your camera?

What is the best photography book for 2023, in YOUR opinion?

Your overall thoughts and/or suggestions?
Let me know your thoughts in the comments below!
---