Please note: As an Amazon Associate I earn from qualifying purchases. I also work with other affiliate partners and may be compensated from the links below. Details here.
November 6, 2022
Flytographer Review: Best Vacation Photo Shoot Service for Travellers? (2022)
---
Welcome to our Flytographer review for travellers!
---
What if you wanted to take vacation photos, but don't want to carry around a DSLR? What if there was a way to easily find and book skilled local photographers when you travel?
You're in luck. There is a way. It's called Flytographer.
Flytographer is a platform that helps connect travelers to local photographers. It's hassle-free and convenient if you are going to a new place and you aren't familiar with the best spots in town. So if you're on the search for professionals to take your fun and candid vacation photos, then this service is definitely for you. 
Today, we will discuss:
what is Flytographer,

how it works,

is Flytographer worth it? legit?

how much are their services,
… and a whole lot more. 
Without further ado, let's get flying.
---
Flytographer Review: Summary
---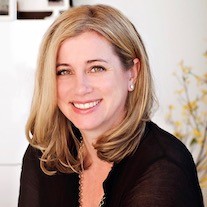 Company Name: Flytographer
Website:

https://www.flytographer.com/

Founder: Nicole Smith
Product type: Photography services
Price: US$285.00 – US$650.00
Photo shoot duration: from 30 mins to 4+ hours
Recommended: Yes!
---
Family vacations become core memories, not only for adults but especially for children. And what better way is there to commemorate such events? PHOTOS.
If you're worried you might not have any decent photos of the trip you can frame on your wall, maybe a good idea is to hire local photographers to take pictures of you and your family professionally.
However, researching all this stuff can be a bit tedious and time-consuming, especially if you're a busy person.
The good news is that in this day and age, there are services right now that can help you get connected to the pros you need at a certain location. Like, Flytographer.
Instead of wasting your time scouting the place personally to look for good photographers in the area, you can simply book one before leaving your home for the trip. How easy is that?
Bottom line:
Flytographer is the first global platform that connects travellers with local professional photographers for awesome vacation photos, and we definitely recommend you check it out!
It offers a variety of options:
The Short Storyteller: 30 minutes – 15 photos, 1 location ($285 USD)
The Subtle Chronicler: 60 minutes – 30 pictures, 1-2 destinations ($385 USD)
The Classic Souvenir: 90 minutes – 45 photos, several locations ($535 USD)
A Romp Around the City: 2 hours – 60 images, multiple spots ($650 USD)
You can also purchase gift cards are perfect for wedding/honeymoon gifts, graduation gifts, thank you gifts, or for travellers who value experiences over things.
Book your vacation photo shoot package on Flytographer.
---
What Is Flytographer?
---
---
Flytographer – some of you might not be familiar with this, especially if you haven't tried looking for local photographers in a different city or country. This is a service that allows you to conveniently book professionals in the area you are visiting in time for your trip.
Since the booking happens in advance, you are left without worries on the day you actually travel.
So, just a brief history…
It all began with inspiration during a Paris trip. Nicole Smith, the founder, looked hard and well for a pro photographer online to take pictures of their trips. And guess where they found them? On Craiglist.
This sparked up an idea in Nicole's mind – what if there was a dedicated platform where you can easily find the artists that you are looking for? Hence, Flytographer was officially established in 2013.
Despite the formal launch, it was just the founder's side hustle since she has a day job. What started as a sideline has now reached 6 different continents and has more than 600+ partner Flytographers.
In fact, Conde Nast Traveler called Flytographer "The Future of Travel Photography" and Forbes called us "The #1 Gift for Travelers".
Pretty awesome.
---
How Does Flytographer Work?
---

If you think booking vacation photography services are tedious, you clearly haven't visited the Flytographer website yet. On the contrary, they will help make your transaction easier and smoother.
So, just how does this thing work?
Go to the website and key in your target destination.
The entire process is simple. First, go to the website. On the landing page, you'll see a search box where you can type in your desired location. Traveling to Canada? The US? Just search it up on the box and you'll see your options.
The best thing about it is that it doesn't stop the search for a particular country. Rather, it narrows your option down to cities so you can pick a more accurate destination. This way, you can conveniently do the shoot in the spots within the vicinity.
See available local photographers.
After keying in your target location, you will see the list of available photographers in the area. Since there are many Flytographers already, you'd probably end up seeing more than 1 option.
But if there is no one available for that specific city, you can always go back to the homepage and look for one within the closest area. You just have to talk to your photographer first to discuss the location and setting.
Review the artists' portfolios.
The creators of this site don't want you to pick your photographer blindly.
So, there are available sample images they took or a collection of their projects. Here, you get to decide whose style suits your preferences and needs for the vacation photos.
Plus, there are also reviews from other people who have booked their services through the website, so that will definitely give you an idea of who you'll be working with.
Choose a date for the session.
Next, you will find a calendar on the artist's page. From there, you get to choose which specific date you want the photoshoot to happen and at what time of the day as well.
But just a heads up, choosing the date doesn't guarantee 100% the availability of your photographer. Once the request is submitted, you need to wait for the artist's confirmation first.
Once confirmed, you can discuss details for the shoot.
Choose a photography style.
After picking a photographer, you now have to pick the kind of session you want. You have several styles to choose from – vacation, honeymoon, hometown, surprise proposal, modern headshot, travel advisor for a client, and commercial content.
Choose the length of your session.
The good thing about this platform is that you get to choose between several timeframe options. If you want a short and casual photoshoot, you can book the shortest 30-minute session. There's also a 2-hour service in case you want a longer pictorial timeline (more pictures, too!).
Get in contact with your photographer.
After everything has been confirmed, you now can communicate directly with your chosen artist. This is where you also share ideas regarding the shoot and what outcome you expect.
BONUS: Flytographer also has recommended routes you can check out based on previous clients' experiences. 
As far as pricing goes, a 30-minute session will cost you $285. It includes 15 photos, 1 location, plus the digital files sent to you directly.
Here are the other pricing plans you might want to consider:
60 minutes – 30 pictures, 1-2 destinations, digital files ($385 USD)

90 minutes – 45 photos, several locations, digital files ($535 USD)

2 hours – 60 images, multiple spots, digital files ($650 USD)
If you're looking to book multiple shoots/cities or a longer package, then enquire with the concierge team at concierge@flytographer.com.
Check out all packages and pricing on Flytographer.
---
Is Flytographer Worth It?
---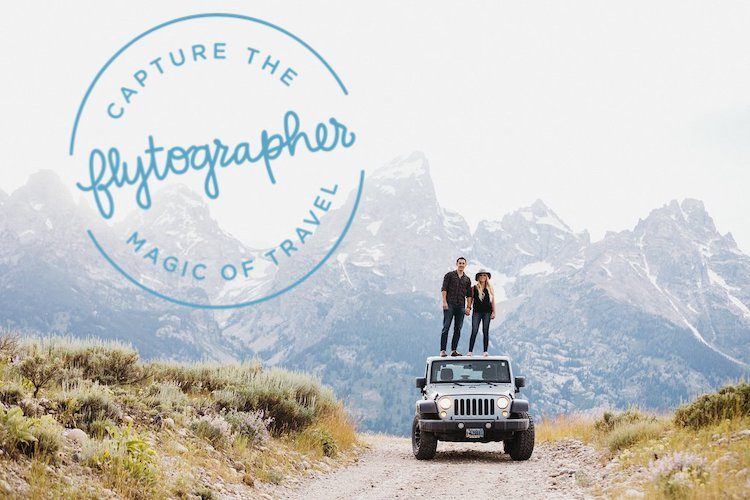 Some value convenience over cost, while others are very particular with the $$ they spend on photos. So, there's really no absolute answer to whether Flytographer is worth it.
But, here are some pros and cons that can help you decide.
Pros
Very convenient to get your vacation photo shoots.

Saves you time in looking for the best spots in the locality.

You don't have to do anything except book the service and show up on time.

If you're a pro yourself, you get included in the photos this time as well.

No need to bring accessories like selfie sticks and tripods.

No one from the family will be left behind the lens as everyone will be included in the frame.

Recommended destinations.
Cons
A bit pricey. (But hey! They are professionals)

You get a time-limited session.
A lot of people see the value in it, if they want memorable vacations, but don't want to spend hours researching for a good photographer.
All in all, I believe Flytographer is worth it. No wonder Conde Nast Traveler called it "The Future of Travel Photography"!
Check out all packages and pricing on Flytographer.
---
FAQ
---
Here are some of the most frequently asked questions about Flytographer:
1. Do you tip your Flytographer?
According to the site, they offer great compensation for their Flytographers so there is really no need to provide a tip after the session.
It's also not entirely prohibited as well. Tipping your artist is certainly up to you.
If you are happy with the service, you have the freedom to offer them a drink, treat them to dinner, or offer monetary tips of your own volition. But, rest assured, your Flytographers will never ask for tips from you.
2. Can you gift Flytographer to someone?
Yes! The site has a gift card you can buy and give to someone as a present. The best thing about it? The gift card doesn't expire! This means your recipient can use it whenever, wherever.
3. How much does a normal professional photography session cost?
If you hire photographers outside the platform, it will normally cost you around $150-$500 per hour depending on the skills and expertise of the professional. But, you will have to do the scouting by yourself, which can be exhausting most of the time (if not always!).
---
Flytographer Review: Final Thoughts
---
Flytographer is a great tool that offers stress-free vacation photography services.
With this, when you hire a professional travel photographer, you no longer have to worry about who among you will hold the camera and get left behind. Capture it all!
Plus, you get to leave your home without excess baggage (accessories for picture taking like tripods, shutters, selfie sticks, etc.).
Now, I'd like to hear from YOU:
Do you think hiring a Flytographer is worth it?

Have you heard of other platforms offering the same services?
Let us know your thoughts in the comments section below!