Please note: As an Amazon Associate I earn from qualifying purchases. I also work with other affiliate partners and may be compensated from the links below. Details here.
November 26, 2021
Expert Photography Course Reviews: Master Photography, Editing, and Marketing!
---
Welcome to my ExpertPhotography.com reviews!
---
Look:
Joshua Dunlop's Expert Photography website is a pretty popular resource on the Internet.
I've had a chance to review his courses and I'm ready to share my opinion (with further updates as I go through all of them).
We'll talk about Expert Photography founder/team, whether you should invest in their products, and who are they for, as well as other alternatives available for beginners.
(I will also share the other side of the story regarding the stolen content incident.)
Here's an overview:
Expert Photography Reviews (Summary)
---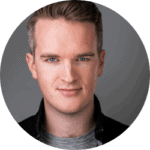 Company Name: Expert Photography
Website: https://expertphotography.com
Owner/Instructor: Joshua Dunlop
Product Type: All things photography
Best For: Beginner-intermediate
Price: $47-299 >> Save Up to 81% OFF Here!
Money-Back Guarantee: 90 days
Recommended: Yes, especially creative photography resources
---
I'll be honest…
I haven't had a chance to fully explore ALL the digital products created by Josh Dunlop but I have access to those and the ones that I did check out are made of high quality and have good structure.
Expert Photography offers the following courses online:
Photography for Beginners

Effortless Editing with Lightroom

Milky Way Mastery

Wow Factor Photography

Simply Stunning Landscapes
(Just to name a few.)
So, if you're interested in learning about photography, editing, and marketing, then you should definitely consider the ExpertPhotography.com products.
==> Our readers get to save up to 81% on ALL products here.
---
---
Expert Photography Courses & eBooks
---
Let's face it:
This website resource has been on the Internet for many years now and it's no wonder they have a lot of courses, presets and eBooks to offer for photographers of different level skills.
(I'll be updating this article as I go through each product individually.)
Here are the main 4 categories they are divided in:
---
TRAINING FOR BEGINNERS
---
---
Quick Capture Cheat Sheets

Intuitive Composition

Photography for Beginners

Simply Stunning Landscapes

Photography Unlocked

Shuffle and Shoot Cards (these also make an excellent gift idea for teens!)
---
FOR CREATIVE PHOTOGRAPHERS
---

---
Wow Factor Photography

The Creative Photography Cookbook

Milky Way Mastery

Macro Magic

Infinite Exposures

Edible Images

Total Time-Lapse
---
LEARN LIGHTROOM
---

---
Effortless Editing with Lightroom

The Preset Collection
---
BUSINESS AND MARKETING
---
---
Profit From Portraits

Organic Marketing for Photographers

Picture Perfect Properties
---
So…
As you can see from above you can, there's something for beginners and advanced photographers alike.
Photography, Lightroom editing and marketing – you'll find what suits you best.
And by the way, many folks who shoot way, generally don't know how to monetize their work. So if you struggle with promoting your work, I encourage you to check out the business-related eBooks.
Are Expert Photography courses by Joshua Dunlop really worth it?
Truth is, for some, the price tag can be a bit higher than they would prefer to pay but:
A lot of preparation went into those, hence why they are of good quality

You get feedback and support from fellow students and EP team members

They offer courses on specialized photography that not many others do. For example, a course on how to shoot Milky Way the right way.
(And remember that you have 90 days of money-back guarantee.)
And like I mentioned earlier, take advantage of the special deals if you want to invest in any of these products.
==> Click here to view all the products.
---
What Is Expert Photography?
---
So…
What is ExpertPhotography.com about? And who is behind the website?
Expert Photography is an internet resource, the aim of which was to share tips and tutorials, and help its visitors learn more about photography.
It's been around since 2011 and because of that, in Google eyes they became an authority website.
If we check Expert Photography's SEO ranking in SimilarWeb.com, we'll see that this website pulled a consistent 1 million of traffic… MONTHLY.
---
---
The fact is, in the end of 2019, this website was bringing over 1.3M in traffic.
Impressive.
Who is behind ExpertPhotography.com?
Joshua Dunlop and his brother, Michael Dunlop, are the founders of this site with the team of 13 people (and 50 freelancers).
And apparently, one of those freelancers has contributed to the stolen content incident that Nasim Mansurov talked about in his post. 
I personally was shocked when I heard about that incident. 
I mean when I was just starting to learn about photography, EP was one of the authority resources that I visited and it was hardly believable why would Josh risk so much for publishing duplicate content and losing the trust of fellow colleagues and students.
I've had a chance to talk with the Expert Photography manager, Klara Stekler, and she shared their side of the story. 
---
Stolen Content: The Other Side of the Story
---
Now…
In this section, I'd like to address a few complaints people had with ExpertPhotography.com – the stolen content and the customer support.
Talking with Klara helped me see their side of the story and I'm inclined to believe them. Now, I'm going to share her responses here so you can decide for yourself who to believe.
First things first:
In my initial review, after buying Joshua's Shuffle & Shoot Card and Quick Capture Cheat Sheets, I touched on bad customer service in 2019 based on my experience, as well as others.
Klara's response:
"I'm truly sorry that your experience was not satisfactory with our client support. The issue was identified in August 2019 and we replaced the person we worked with before.
Now we have the sweetest and most caring support person ever, the customers love her and she's taking her job very seriously. We also conduct occasional quality control over her work – no issues in the last 13 months. Occasionally, I'm doing customer support as well with the utmost care towards our customers.
Unfortunately, I can imagine that you had a bad experience before, but we developed this department tremendously.
Not a great impression, I absolutely agree, but I'm pretty positive that such disappointing events could not happen today. It's a real shame that we lost the trust of clients and colleagues back then – something we might never be able to regain.
About our refunds. We issue a refund to everyone asking for it in 1 business day. It's something we promise and something we absolutely keep ourselves to.
It's also worth mentioning that our refund rate is only 3.4% of our revenue, which is very low for digital products."

My thoughts:
The reason why I believed her on customer support is because the person I was communicating with (Dorka) via Facebook messenger and emails, indeed was no longer working for ExpertPhotography.
And that happened around summer 2019.
Basically, Dorka's community accounts haven't been continued, but a new one was created for Orsi, their current community and customer support person.
The other major thing Josh Dunlop and his team were criticized for was the stolen content. Especially, after Nasim with PhotographyLife has published his exposé.
I was open to hearing ExpertPhotography's side of the story and here it is:
Klara's response:
"For me personally, this is a really hurting statement.
The truth is that we worked with one in-house writer who didn't conduct himself professionally. We did have protocols in place to scan for plagiarism (a paid subscription with Grammarly) however, it didn't work sufficiently.
The PhotographyLife article took us just as much as everyone else by surprise and the whole team was simply heartbroken. Years' worth of hard work suddenly seemed to be pointless. It was a very difficult month for everyone at ExpertPhotography.
The reason why it was not only that one writers' name mentioned is in the nature of his work.
He was our only in-house writer for more than a year – we worked with 70+ external writers in that period – which means he was working on optimising our already published content. It means that when articles needed some updated or extended information – you know how much Google likes fresh content – it was assigned to him.
Obviously, when it's only a few paragraphs updated, we're not changing the author of a post. It's more time and cost-effective.
This is why he worked on other author's articles and this is how Josh's name as an unethical author got involved. (He hasn't written any blog post in more than 3 years now, and if you look up the web archive, there's no plagiarism in any of his original posts.)
As I mentioned, the whole team was devasted.
We didn't grow this much because of unethical conduct – Google is smart enough to spot and penalize this kind of behaviour anyway – but because the highly talented team spent a lot of time, money and other resources creating and executing a great content strategy.
Let our actions speak for themselves for what we did after the PL article.
The writer, Craig was, of course, fired right away

In just a few hours we unpublished all the content written or optimised by him

We spent the following days running through his contents two different plagiarism checkers (copyscape and quetext)

All other writers' work was scanned as well (in a handful of cases we found that after selling their content to us, they sold it to others as well – this issue was also tacked)

The articles with any problematic parts were rewritten by trustworthy in-house and external writers

Ever since we use the two new plagiarism tools and work with fewer writers to be able to control the quality better
It obviously hurt our SEO, but with one year's hard work of 8 full-time in-house content team member… and strict quality control… we're stronger than ever content (and SEO) wise.
We are a team of highly skilled people and not a team of content thieves."

My thoughts:
Having worked with websites for several years already, I do know that many people (myself included) hire freelancers to update their old content. It's a common practice.
And I know for a fact that some writers indeed do conduct themselves unprofessionally, with plagiarist practices.
I myself almost got burned but luckily I used an insanely accurate tool developed by Russian guys before publishing that content even though Copyscape didn't pick up on non-unique content back then.
So, it's very much possible that what Klara was telling me is true.
I'll be honest, my original review was based off an article from PhotographyLife, which is a HUGE resource in the photography space. I'm not sure what Nasim's response would be but I've decided to share the other side of the story here and let YOU guys judge.
Now…
I'm all about keeping your options open.
If you decide you don't want to invest in ExpertPhotography resources for whatever reasons, there are a lot of alternatives available to you. Check them out below.
---
Alternative Photography Courses
---
First, there are a lot of free photography resources on the Internet. With YouTube it's even more easy.
But if you're anything like me and like to be 'spoon-fed', there are PLENTY of great photography courses available on the market right now.
These include, but not limited to:
And that's just to name a few.
You can also consider big photography training platforms like SLR Lounge.com.
I encourage you to share your favourite course (free or paid) in the comments below!
---
Is Expert Photography Legit? (Verdict)
---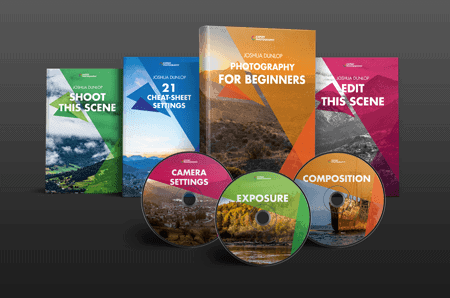 ---
So, is Expert Photography legit?
Yes, despite Joshua Dunlop being was in hot water with PhotographyLife, ExpertPhotography.com is legit and not a scam. But as we've discovered earlier that due to their unethical freelance writer, which happens more commonly online than you'd think.
You know, I heavily dislike writing negative reviews.
And it was challenging for me to publish one on Expert Photography before. Like I mentioned earlier, it was written based off Nasim's research that he published on his site.
After I have had a chance to connect with Klara Stekler with Expert Photography, I decided to share her responses here as an independent platform. 
Of course, it's a shame that the EP team was faced with such a backlash following Nasim's post but after hearing their story, it's up to you to decide if you want to believe or support them.
Now about the courses. While they might be a bit pricey, a lot of work and preparation went into them and quality matters. And remember, you've got 90 days money-back guarantee.
If you've thought about investing into your photography future and learning from Josh, then you can check out everything he has to offer here.
And as I go through all those myself, I'll keep updating my ExpertPhotography.com review.
Share your thoughts in the comments!
---