Please note: As an Amazon Associate I earn from qualifying purchases. I also work with other affiliate partners and may be compensated from the links below. Details here.
September 27, 2020
Smartphone Photography Training: Great Snapseed Tutorial for Mobile Users (Review)
---
Welcome to my review of Smartphone Photography Training course(s)!
---
Let's face it:
Mobile photography is now a thing. Since this device is pretty much always in your pocket, it's unlikely that you miss capturing the moment.
But how do you go beyond just taking snapshots and truly produce awesome photos?
This is where Smartphone Photography Training, previously Better Mobile Photos, comes in. (Whether you own an iPhone or Android.)
Now, are these smartphone photography and Snapseed editing tutorials worth it?
Let's find out.
Smartphone Photography Training: Summary
---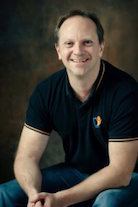 Company: Smartphone Photography Training
Website: https://smartphonephotographytraining.com
Purpose: To go beyond snapshots with your smartphone
Instructor: Mike James
Product Type: Mobile photography & editing
Best For: Beginners – enthusiasts
Money-Back Guarantee: 30 days
Recommended: Yes
---
Mike's one-on-one coaching, workshops, and online photography and editing courses are great for those who…
want to go beyond snapshots with their smartphones,

struggle with creativity and need inspiration,

want to learn how to use Snapseed editing tool,

don't want to carry an expensive camera on vacation/trips,
… just to name a few. Whether you're an enthusiast or an advanced photographer, you'll certainly find Mike's training helpful.
I personally have access to his free and paid editing courses and, in my opinion, you get a LOT of value for your buck.
I also admire Mike's mission:
To help you overcome your inhibitions, easily learn how to take better photos, get confident and enjoy capturing great moments of your loved ones and yourself.
==> Start with this FREE course to improve your photos (limited time offer).

---
---
Mobile Editing – Enthusiast to Pro in 21 Days
---
---
Smartphone Photography Training platform has a number of online courses available for you to enroll in.
I already recommended that you start with its 5-part photography course first (which is still free, as of time of this writing).
But now we'll focus on Mike's most comprehensive course on mobile editing "Mobile Editing – Enthusiast to Pro in 21 Days".
This course promises that you will master Smartphone photography in 21 days, using Snapseed editing app. That's the one I have access to, so that's what I'll talk about in detail.
---
Module 1 – The Purpose & Communication Through Photography
---
This module focuses on introduction of photography.
Here, you will learn what is its importance and how it can be a means to convey your message to other people. You will also be introduced to one of the most commonly used mobile editing tool – Snapseed.
The entire module is divided into 7 main parts.
Part 1: Self Assessment Activity

Part 2: Making Your Photos Speak for You

Part 3: 6 Fool-Proof Steps to Creating Eye-Catching Photos

Part 4: Introduction to Snapseed

Part 5: Playing with Perspective Tool

Part 6: Photo Cropping

Part 7: Invitation to Join Facebook Community
As expected, in this module you'll be introduced to the basics such as composition, depth, background, manipulating colors to your advantage and how to use different shooting techniques to get great results.
---
Module 2 – Beginner's Guide to Mobile Photo Editing
---
This is the part of the lesson where it gets pretty serious. If you want to really be on top of your game, you have to learn this lesson by heart. It's the beginning that's always the hardest.
It is divided into 6 parts:
Part 1: Fine Tuning Images

Part 2: Healing Tool

Part 3: Producing Tack Sharp Images

Part 4: Experimenting with Aspects of Light (Contrast, Colors, Etc)

Part 5: Blur Effects

Part 6: Free Live One-on-One Session with the Coach (3o mins)
After you learn the things you need here, more advanced editing tricks will be easier for you to handle.
---
Module 3 – Intermediate Photo Editing
---
Now that you have learned the basics of mobile photo editing, you're ready for the intermediate editing.
Here, you will discover more techniques to make your photos look alive and pop.
It contains 6 parts of video and text-based course resources.
Part 1: The 6-step photo editing process for any image

Part 2: Selective and Brush Tool

Part 3: Snapseed app tips and hacks

Part 4: White Balance to correct colour cast issues

Part 5: When and how to create black and white images

Part 6: Activity
This will let you see how he does the photo editing on mobile and you can follow through.
---
Module 4 – Advanced Editing Techniques
---
This is the biggest hurdle yet most fulfilling lesson in this course.
Once you complete this, you are ready to step outside and boast your photographic skills.
Part 1: Versatile Curves tool explained

Part 2: Stacks (layers) and Masking

Part 3: Advanced Snapseed filters

Part 4: Style/Look + QR Code

Part 5: Colour grading/colour toning

Part 6: Double exposure in Snapseed, SuperImpose and Adobe Mix
Module 4 also contains a 30-minute live one-on-one session with your instructor. Through this, you can ask him some questions that will help you better understand what you are doing.
---
Bonus Tutorials and Workshops 
---
On top of it all, there are bonus resources and tutorials waiting for you.
Example edits, Adobe Lightroom mobile app, HDR Scape filter etc.
You can download the edits and use it as reference for your future photography opportunities. You also get to see sample edits by the instructor himself. You can either follow his presets or make your own.
==> Join the 'Mobile Editing – Enthusiast to Pro in 21 Days' course today.
---
Other Smarphone Photography Courses by Mike James
---
Now…
The aforementioned course was really comprehensive. If you still want more from the instructor, here is a list of other workshops and tutorials offered at SPT:
If I'm honest, I think you'll really enjoy having Mike as your coach.
---
Is Smartphone Photography Training Worth It?
---
---
If you love taking photos with your smartphone, then these courses are definitely worth checking out.
You see…
Anyone can take pictures using a phone. But not everybody can make it look as amazing as it should be.
The courses at Smartphone Photography Training aims to help you make your quick snaps turn into eye catching ones. You'll learn how to photoshop on Snapseed and other photo editing apps.
With the tips and techniques from the instructor, they will help you turn mundane scenes into Instagram-worthy images.
But, all these come with a price, of course.
If you are not sure yet whether to invest your time and money on it or not, then you go through the free course first. (Which is what I recommend you do.)
Right now, they are offering a free class for all of you. This is supposed to be a $67 online course, but this time you can access it for free. This should give you enough idea what they teach and how they do it.
This course contains lessons about basic phone capture techniques, camera settings, and phone cam features.
I know it sounds pretty basic, but there are still a lot of hidden features not known to unsuspecting users. In addition to those things I mentioned, you will also learn the basic editing techniques.
This will make your photos more fantastic.
If you want to really uncover the secrets behind your Smartphones and shoot like a pro, you should check this lesson out. After all, it's offered free for now.
Oh, did I mention that they also offer a 30-day money-back guarantee for their paid courses?
If in case you ever enroll in one of the classes and find it not helpful (which I doubt will ever be the case TBH), you can get a full refund if you ask them for it. However, you should do it within 30 days from the date of purchase. Otherwise, this privilege will be forfeited.
==> See the full list of the courses offered.
---
Who Are These Courses For?
---
These tutorials are for those who want to go beyond just snapshots. It's for those who want to start their photography journey but with what they have now – smartphones. 
Actually, this is a good training ground for beginners and enthusiasts. If you nail smartphone photography, then mastering big cameras will be easier.
That's because by the time you step up your game, you will be equipped with the fundamentals of this art.
And the rest of your journey will be smoother than not knowing anything at all.
It's also for advanced folks who want to leave their DSLRs at home and take stunning images with iOS/Android cameras instead. Believe it or not, but often times even pro photographers aren't as 'fluent' in mobile photography.
---
DSLR vs Smartphone Photography
---
---
Let's face it:
Are cell phones are a significant part of our lives, which is not really surprising since there is just so much you can do with it. And these days, the cameras have become SO good that it would be a shame not to take advantage of those.
Now, many aspiring photographers start small.
As a beginner, you are not expected to buy the latest and most advanced DSLR on the market. In fact, most professionals would advise you to get a simple camera to practice on. You can even use your mobile phones to learn more about photography.
You might be wondering: Wouldn't that make my photos look so much inferior compared to those taken with professional cameras? 
Truth is…
Even if you have the best DSLR, it will not guarantee excellent photos. Although your camera affects the quality of images, it does not necessarily mean you can't snap great shots with a device of lower specs, right? In the end, it all boils down to your abilities in creating stunning images.
Remember:
Your phone/camera is just a tool, what matters is HOW you use it.
Going back to the topic…
Smartphones make good substitutes for digital cameras. There are even some mobile phones with better specs than most average point and shoot devices.
The online courses offered at Smartphone Photography Training will help you appreciate the wonderful features most phones have.
You'll learn about all the hidden features that will definitely change the way you look at your smartphones. Mike also covers photo editing which will have a great impact on your photography journey.
==> If you're strictly into iPhone photography, check out iPhone Photo Academy as well.
---
Smartphone Photography – Final Thoughts
---
This is quite a good source of information for beginners and aspiring photographers.
The lessons are direct to the point and they are easily consumable. And the best thing about it? You won't be pressured to learn everything in one go. The modules are well divided into daily tasks which will help you take in the lessons not only in mind but also at heart.
Plus, Mike even offers one-on-one coaching for those who want to really crush it with smartphone photography.
All in all, this training is a good way to start your photography journey.