Please note: As an Amazon Associate I earn from qualifying purchases. I also work with other affiliate partners and may be compensated from the links below. Details here.
December 15, 2020
Milwaukee M12 Heated Jacket: Is It Worth Buying in 2021? (Review)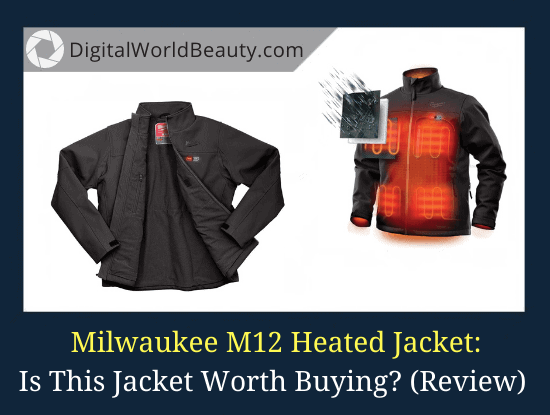 ---
Tell you what:
Gearing up for cold days is not a luxury. Some people think that spending too much on a pair of electric heated gloves or one winter jacket is way over the top. But the thing is that, if it gives you the warmth and comfort that you need, then why not?
If it was in the past, you'd probably picture out puffy and bulky clothes when you hear the words "winter jacket". Luckily, you'll see less of that today. With the introduction of battery heated technology, you can stay warm despite not wearing extremely thick body warmers.
In this Milwaukee M12 heated jacket review, you'll learn:
the key features of the product

pros and cons

tips/things you should know before buying this kind of gear
Let's get started!
---
Milwaukee

 M12 Heated Jacket: Quick Specs
---
Brand: Milwaukee
Product type: Battery powered heated jacket
Materials: Polyester shell
Battery Life: Up to 8 hours
Best For: Cold (work) environment
Price: Under $220
---
The thing is:
Many are still shocked when they hear about a Milwaukee M12 heated jacket. For some, Milwaukee is only a brand that is known for manufacturing power tools and equipment. However, they have a wonderful winter clothing product line that you might want to check out.
Unlike ordinary winter jackets that focus more on style rather than functionality, M12 puts a lot of attention into providing you with a work jacket that will keep you as productive as you are during normal days.
From design and construction to the various features, this thermal piece of clothing will surprise you in many ways. (Keep on reading.)
Where to buy it online? Check price & availability on:
---
---
Milwaukee M12 Toughshell Heated Jacket
---
---
If you're wondering why M12 is such a hot item, check out its features below.
This body warmer is made out of TOUGHSHELL stretch polyester. It is said to have 5x longer lifespan than ordinary polyester. With this outer shell, the M12 product is more likely to withstand extreme weather conditions. And considering that it is a work heated jacket, it's quite susceptible to abuse, so the added sturdiness is really helpful.
Another great thing about M12 is that it is wind and water resistant. It has DWR coating that helps withstand harmful elements. This is important because in the workplace, you'll never know what you'll get into before it happens. So, it's still better to keep yourself prepared at all times.
Just like other heated jackets, M12 comes with 3 different heat settings per zone (chest, back and pockets). You can choose between low, medium, and high depending on your preference. Though this outerwear is already warm in itself even without batteries, those who easily get cold may find it more comfortable to turn on the medium to high setting.
Not only that…
This product also heats up faster than your average thermal jacket. In under 3 minutes, you'll feel instantly warm all over your body. It's really good having a gear that doesn't take forever to warm up the parts that need it the most.
Thanks to M12 Redlithium 2.0 battery pack, you can now stay warm and comfortable for 8 continuous hours. Since this is the normal working hours for most of us, there's no reason to be unproductive at work due to the weather.
However, on the highest heat setting, the battery life might be lower than 8 hours. So if it's not really necessary to keep it on at the highest temperature all day long, keep it at low or medium. That way you'll conserve more battery runtime.
Many heated jackets (even those with heating elements) are hand washable. But only few are capable of withstanding machine wash. And as expected, M12 is one of the few pieces that can actually be thrown inside the washing machine without a problem.
It gets better:
It's not only washer safe, but it's also dryer safe! There's only a handful of heated gears that are safe for tumble drying since the electronics inside them are delicate. But M12 really surprised us with this improvement.
This is probably the best feature this kind jacket can have. It may use M12 batteries since it's part of that product line, but it is compatible with M18 batteries which are bigger and lasts longer.
Plus, if you have Milwaukee power tools at home, you can use its battery on your heated jackets, as long as they are compatible (which most batteries are). And if in case your tools run out of battery, the one from your M12 can also power it up without a problem.
Another bonus feature from Milwaukee is the color variation of this thermal jacket. It comes in black, red, and camouflage. So there's something you can choose from it you want to have a stylish yet functional winter outerwear.
So you see, there are several features that are unique to Milwaukee's M12 Toughshell jacket. Honestly, I think it's one of the best work jackets made so far. And it has pretty impressive heating capabilities too, from what I've gathered.
---
Milwaukee M12 Heated Jacket: Pros and Cons
---
---
✓ Things you might like about it:
Easy to use

Long battery life

Durable and high quality

Premium materials

Classic design

Lightweight compared to normal winter jackets

Color variation

Interchangeable batteries with compatible Milwaukee tools
✕ Things you might not like about it:
Pricier than counterparts
👁 Where to buy it online? Check price & availability on:
---
The Buying Guide for 

Thermal

 Jackets
---
---
Here are some tips you should know before making a run for that heated jacket you have your eyes on.
Before you go too excited about body warmers, check out the size chart of the product first (especially if your doing an online purchase). You don't want one that's too tight or extra baggy, do you?
If you are unsure of your size, you can get a measuring tape and record your size on a piece of paper. You can compare this to the sizing guide provided by the manufacturer and see what's the closest one you can get.
Another thing you should consider before buying battery heated clothing is its charging time. Normally, the runtime of most thermal jackets range from 5-10 hours. So make sure the charging time doesn't double that amount. Otherwise, you'll just end up waiting for it to charge up rather than actually enjoy wearing it.
This is also an important factor that will affect your overall experience while using the product. Ideally, the bigger the heat coverage, the better. What's more important is that these heating elements should be at the right place (body parts that easily get cold).
---
Milwaukee M12 Heated Jacket Review: Thoughts
---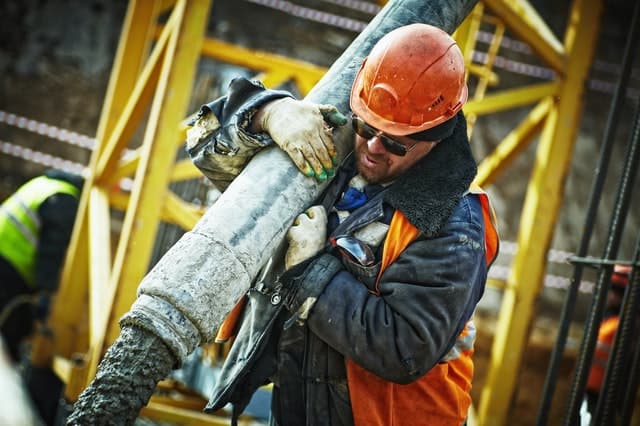 ---
Milwaukee really did a great job with this heated gear.
One thing I truly find amazing about this product is it's ability to withstand being inside a dryer, which not many thermal jackets can. Because of this, it makes it so much easier to clean. There's no need to head out and take it for dry cleaning. Saves time and money, to be honest.
If you are looking for a work jacket that doesn't slow down your mobility yet still keeps you warm all day long, then you should consider Milwaukee M12 today. I think it's worth investing in.
Need more options?
Here are other thermal products for this winter that are worth checking out. Enjoy!